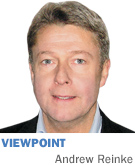 I recently participated in two Trans-Pacific Partnership Trade discussions in Indiana: in Evansville, known for its plastics industry and nearby furniture manufacturing, and Hammond, famous for steel.
Potential U.S. involvement in TPP played a distinctive role in presidential politics this year as both national party candidates aligned against it, quite possibly the only major policy position on which both contenders agreed.
Their rationale for promising the agreement's demise stems from one critical and incorrect assumption: that free trade has been bad for America. Reality suggests otherwise.
In preparation, I researched U.S. exports and imports for goods and services as tracked by the U.S. Census Bureau and the Bureau of Economic Analysis, with the 20 nations with which we currently have free trade agreements—nations large and small, emerging to advanced economies, on all continents. Excluded were trade in oil and natural gas, as these commodities don't reflect national competitiveness.
While the United States has a considerable trade deficit worldwide, we continually run a collective net trade surplus with those 20 nations with which we have free trade. For 2015, that surplus was $65 billion despite significant export headwinds that included a slowing global economy and a surging dollar, making U.S. products more expensive overseas. For 2014, that trade surplus was an even more impressive $119 billion. And, yes, these figures include the North American Free Trade Agreement countries—that agreement that supposedly spurred U.S. manufacturing to float south of the border.
While there have been seismic shifts in American manufacturing over the past quarter century coinciding with NAFTA and China's entry into the World Trade Organization, such favorable trade with our 20 free trade agreement partners suggests much of the downshift in jobs might be due more to increased automation, keeping America competitive with rival economies. A trade surplus of this size also confirms that, when the United States takes the gloves off the American worker by demanding tariff parity, our economy competes well.
This isn't to suggest there is no just concern over free trade. Arriving at the event in Hammond, we were greeted by protesters denouncing TPP and prior trade deals. One fellow speaker had the commendable idea to invite those picketing to join the discussion that featured a video conference with Pat Kirwin, director of the Office of Trade Promotion at the U.S. Department of Commerce.
Those opposing TPP justifiably listed environmental issues and labor rights as chief among their concerns. Kirwin responded that TPP has far more labor rights and environmental protections than any prior trade deal, specifying collective bargaining and environmental regulations as agreed terms among all 12 TPP participant countries. Should any nation fail to enact these U.S.-lobbied provisions, he continued, our government would not implement the deal with that country. Responding to concerns over assumed stiffer foreign competition, pro-free-traders noted TPP requires America to change its tariffs and laws the least of any nation, common for the United States and the benefit of being by far the world's largest economy using its sway.
While there remain understandable trepidations over advancing free trade, it should give the reader pause that the world has over 400 free trade agreements in force today, and the United States is party to just 20.
America wrote the book on international trade and fueled its rise over the past 100 years. As the world's pre-eminent power, it remains ours for direction. What would not be a sound way forward is to abdicate our decisive role allowing rival economies to sideline America from future world trade negotiations that will surely happen, with or without U.S. involvement.•
__________
Reinke is president of Foreign Targets Inc. and a member of the Indiana District Export Council.
 
Please enable JavaScript to view this content.