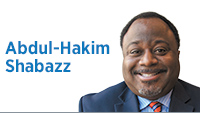 While the big storyline from election night here in Indiana was the Donald Trump tsunami that helped sweep Republicans into every statewide office, there actually is a bigger story. We saw the beginnings of the next generations of leadership in the Democratic and Republican parties. And how each party handles these leaders will determine its future for the next 20-30 years.
Let's start with the Republicans: Eric Holcomb was the protege of Mitch Daniels. Dan Coats passed the torch of leadership to Todd Young. Both Curtis Hill and Jennifer McCormick are new faces and both can help the GOP reach out to growing demographics the party has had trouble with in the past.
You also have Suzanne Crouch and Connie Lawson. While both have years of experience in state government, they help bring a steady hand to the executive branch with their legislative experiences. And state Treasurer Kelly Mitchell continues to be a rising star.
For the Democrats, it's a bit of a different story.Their generational change, also the byproduct of the Trump tsunami, means they have an opportunity to really define who they are. But to do that, they need to break off the shackles of the past.
They can do that because they won't have Evan Bayh to kick them around anymore by hanging his name—and, more important, his political war chest—over their heads. And while I have a lot of respect for John Gregg, his run for office was really a return to a decade long gone by.
Democrats now have the opportunity to really cultivate and tap a new generation of leadership. That new leadership exists in their mayors, whether it's Pete Buttigieg of South Bend, Tom McDermott of Hammond or Greg Goodnight of Kokomo. The new crop of leadership also includes City-County Council President Maggie Lewis and—although she was Gregg's running mate—state Rep. Christine Hale.
As part of that new leadership, Democrats should seek out new ideas that embrace the fundamental principles of free markets, coupled with compassion and a need to raise all boats without taking from others. It can be done, and if Democrats want to survive, they have to.
While I'm on the subject of political parties, Libertarians, my favorite third party, need to look at a new generation of leadership as well. Younger people by their very nature tend to follow the ideals of responsible fiscal leadership and leaving individuals alone. To do that, Libertarians will need to act more like a political party than a social club where you let in only people who agree with you 99.99 percent of the time. To quote Ronald Reagan, anyone you disagree with 20 percent of the time is with you the other 80 percent. After the recent national election, I can assure you a lot of young people are looking for a political home—so, Libertarians, you might want to put out the welcome mat.
Indiana's political parties are in generational change. Republicans have done it. Democrats need to do it. And Libertarians need to start thinking about it. Change is the fundamental constant in the political universe. You can adapt and go with the times or get left in the past and be delegated to a political footnote in history.•
__________
Shabazz is an attorney, radio talk show host and political commentator, college professor and stand-up comedian. Send comments on this column to ibjedit@ibj.com.
Please enable JavaScript to view this content.