Dr. Michael Meneghini stepped up to the scrub sink and rolled his shoulders in a brief stretch. It was early afternoon and he had already completed five knee or hip replacements on patients at Indiana University Health Saxony Hospital in Fishers.

"Five down, two to go," he said, soaping up his arms. A few steps away, in the operating room, the next patient was stretched out on a table, waiting for a total knee replacement.

During most months, Meneghini performs about four operations a day, two days a week, giving him plenty of time for research, office visits and travel.

But at hospitals around Indianapolis, it's crunch time, as patients who have reached their insurance deductibles are rushing to get elective surgeries and other procedures before those deductibles reset on Dec. 31.

That means the surgical workload at many hospitals is double what it was just a few weeks ago, prompting them to hire temporary help, book operating rooms from early morning until evening and, in some cases, restrict time off for surgical teams.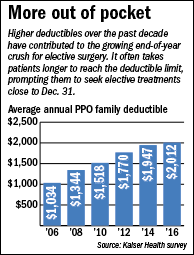 "Our clinics are completely full and packed, overflowing," said Meneghini, director of Saxony Hospital's joint replacement program.

His team is performing 14 operations a week, nearly twice the average. In December, the pace will get even busier, as he and colleagues add a few extra days of surgery, allowing them to handle up to 21 operations a week.

For patients, the difference between getting an operation now or in January could amount to thousands of dollars out of pocket.

A deductible is an annual flat-dollar amount patients must pay before their insurer begins to cover medical expenses. The average annual deductible for family coverage this year is $2,012, nearly twice the amount in 2006, according to a survey by the San Francisco-based Kaiser Family Foundation.

And as deductibles climb, it often takes weeks longer for patients to hit that figure, adding to the end-of-year crunch.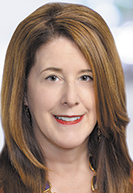 Skeels
"It used to be that summer was busy season for hospitals, because people took vacations and kids were out of school, so there was time," said Jennifer Skeels, a former nurse and now an attorney and hospital consultant at Hall Render Killian Heath & Lyman in Indianapolis.

"But a lot of patients are not meeting their deductibles until November and December," she said. "Unfortunately, that comes right at the holiday time when everybody wants to be traveling and taking time off. That adds to the tension at hospitals."

All major hospital systems and surgical centers are reporting end-of-year demand. Some compare it to the end-of-year rush on electronic retailers and department stores.

"We're a lot like the retail world," said Michael Hogan, vice president of surgical operations at Community Health Network, who estimates surgical patient volumes in Decembrer are 25 percent higher than average. "We get crazy busy this time of year. I wish I could smooth it out."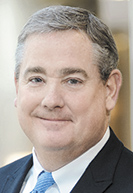 Hogan
Hospitals say patients who need a joint replacement, cataract surgery, ear tubes or other non-emergency procedures are asking their doctors to squeeze them in to help save money. But at this point, it's often too late unless it's an emergency. Some surgical centers are booked through February.

Sports medicine clinics are also reporting higher volumes, often for operations on high school and college athletes who were injured months ago but have delayed their surgeries until now.

Many U.S. health plans are locked into the calendar year. That forces all members to deal with the same end-of-year deadline, rather than have the deductible reset at various times through the year, as occurs in some other Western countries.

"I would argue that—although there's historically been a rush to get in surgeries before the end of the year—in the last four or five years, the slope of the curve has gotten steeper," said Dr. Anthony Sorkin, an orthopedic surgeon at IU Health.

At Franciscan Health, surgical activity is "always busiest" during the fourth quarter, particularly with patients seeking elective procedures, spokesman Joe Stuteville said.

As the weeks go by, the calendars get tighter and tighter for operating rooms. That can reduce flexibility for cases that might be more urgent. Schedulers are under pressure to keep procedures flowing and disruptions at a minimum.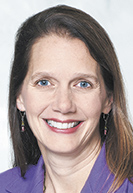 Brandt
"Really, starting in September, we see this push for calendars to get tighter," said Lisa Brandt, vice president of orthopedics for IU Health. "Creative scheduling is a tough job for an office manager."

The rush also carries other potential risks, including fatigued surgeons who might make mistakes, raising the rate of medical errors and patient readmissions. But observers say they have not spotted evidence of those kinds of problems.

"I think hospitals are very vigilant that waxing and waning volumes not result in adverse patient consequences," Skeels said.

For some surgeons, the crunch means they don't get a day off for months, aside from weekends, Thanksgiving and Christmas.

For Meneghini, the volume comes even as his orthopedic surgical practice in Fishers is growing 20 percent a year, compared with the U.S. average of about 3 percent. This year, he expects to handle 1,000 hip and knee replacements, up from more than 800 last year. He recently added two surgeons to his team, for a total of four.

For the last two months of the year, he works long days, with the first operation often at 7 a.m., and the last patient out of surgery not until after 3 p.m., followed by paperwork and discussions with patients' families.

Meneghini, 44, tries to balance the crush with his family life, but knows it's a losing battle in November and December.

"I have a deal with my wife that, if she lets me operate like crazy all the way through the end of the year to accommodate all of the people," he said, "on Jan. 1, we get on a plane and go to Mexico for six days, and I try not to think about medicine for a while."•