The Indiana Chamber of Commerce over the past several months has thrust itself into the state's burgeoning technology sector, an area where it historically lacked a presence. Now it's ready to push tech issues into discussions in the General Assembly.

On Dec. 15, the chamber's Indiana Tech & Innovation Council, a group it started in June to reflect the state's changing economy, will unveil its inaugural policy positions at a summit downtown. Several legislators are expected to attend, including Rep. Terri Austin, D-Anderson, and Sen. Jeff Raatz, R-Centerville.

The five positions advocate for better access to venture capital and government data, and encourage talent development and programs that immerse Indiana in the emerging world of web-connected devices—commonly referred to as the Internet of Things. The positions are mostly general stances, not detailed policy prescriptions. But they mark the start of the chamber's foray into influencing policies related to technology and innovation issues, some of which are a mystery to many legislators.

"I really think that we need to come up with some long-term plans to help push the technology agenda forward in Indiana and also just to look at innovation in general," Austin said. "We've not spent much time as a General Assembly talking about those things recently."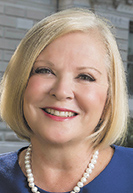 Austin
Through its positions, the chamber said it supports initiatives that enhance Indiana's talent pool for "innovation-based businesses," and backs programs that help Hoosier companies offer "superior" Internet-of-Things products and services.

It also wants state and local governments to make data more accessible to businesses and citizens, and it wants to tweak the state's Venture Capital Investment Tax Credit to make it valuable to investors that don't pay Indiana taxes.

Last, the chamber wants the state to provide "financial and programmatic support" to help entrepreneurs travel to "venture-capital-rich communities" to raise growth capital. John McDonald, CEO of Fishers-based Cloud One and chair of the tech council's policy committee, said the council proposed this position because, while seed-stage funding is attainable within the state's borders, growth-stage funding involves travel to other states.

"As we get into the legislative session and the New Year," McDonald said about the policy positions and the Dec. 15 summit, "we want to make sure that information is out there in the public so that we can begin to shape conversations around it."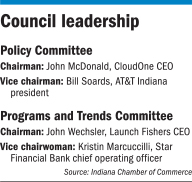 A number of factors led to creation of the tech council, people involved said, including the Religious Freedom Restoration Act that Gov. Mike Pence signed into law in March 2015.

The law—which was fiercely rebuked by tech leaders who believed it sanctioned anti-gay discrimination—galvanized tech leaders such as McDonald to become more proactive on public policy matters.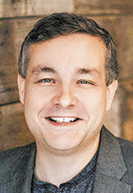 McDonald
But overall, the chamber in recent years started recognizing the state's fast-growing tech sector and the importance of technology for companies in any sector looking to innovate.
In central Indiana's tech scene especially, the past several years have been characterized by homegrown software firms springing up, out-of-town tech giants like Salesforce.com Inc. making investments here, and the emergence of "tech-enabled" startups that don't sell software per se but still require developers.

"As the technology community has grown, we're looking to grow our members in that area to reflect the realities of the economy today," said Tom Schuman, the chamber's senior vice president of communications and operations.

But the new effort also emphasizes innovation, which is not specific to the tech sector. Through the council, the chamber hopes to convene resources and thought leadership that can help both startups trying to upend old business models and established companies trying to remake themselves.

Lawmakers interested in economic development need to be up to speed on such issues, tech observers said.

Bret Swanson of Zionsville-based Entropy Economics said the first few phases of the internet's development involved transforming industries that were easily digitized—media, finance and telecommunication. Those sectors represent about 20 percent of the economy, and the same forces are beginning to diffuse through the other 80 percent, he said, including health care, manufacturing, transportation and agriculture.

"So as technology comes to the rest of the economy, there are naturally lots more policy issues that arise—whether it's with privacy, connected or autonomous cars, Internet of Things, or cybersecurity," Swanson said.

The chamber and tech leaders need "to get smart on these issues, look ahead, help educate the public, learn from the public and start talking with policymakers," he said.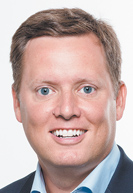 Swanson
The tech council comprises two committees—a 25-person policy committee that's responsible for its list of positions, and a 30-person "programs and trends" committee that aims to convene industry leaders around tech issues.

The policy committee is led by Chairman McDonald and Vice Chairman Bill Soards, president of AT&T Indiana. The programs committee is led by Chairman John Wechsler, CEO at Launch Fishers, and Vice Chairwoman Kristin Marcuccilli, chief operating officer at Star Financial Bank.

Mark Lawrance, who's vice president of engagement and innovation policy at the chamber, works closely with the council.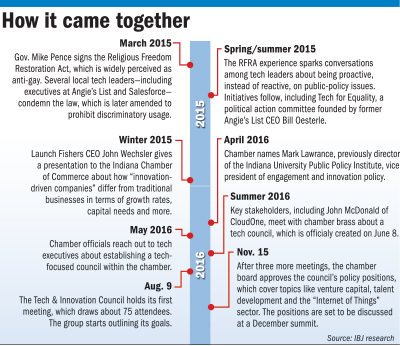 Other groups already seek to give voice to Indiana's tech industry and help advance it, principally TechPoint. But TechPoint, which is partially funded by state appropriations, has steered clear of lobbying, an area where the chamber has been flexing its muscle for 94 years.

"The chamber is an 800-pound gorilla that lawmakers listen to, that lawmakers understand plays an important role in representing an important portion of the Indiana economy," said Ed Feigenbaum, publisher of Indiana Legislative Insight. "When the chamber assumes a mantle of leadership on any given issue, that brings that to the forefront. Whether that means something in the end, you have to go through an entire session to see."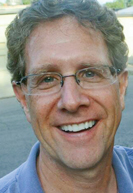 Feigenbaum
The tech council does not have its own political action committee to advance its agenda, chamber leaders said. But the chamber has a PAC that makes campaign contributions based on grades it gives lawmakers, and tech and innovation positions are now part of that grading process.

Individual campaign contributions can signal who has whose legislative ear, but the tech council leaders have hardly made campaign contributions to lawmakers in recent years, according to campaign finance records. AT&T Indiana's PAC contributed nearly $100,000 to various lawmakers during the most recent election cycle.

Feigenbaum said he doesn't expect money to be all that important in the chamber's effort to bring tech-related issues to the fore. He said the chamber is generally satisfied with the composition of the Legislature, and simply needs to educate lawmakers.

And the timing might be ripe to infuse technology and innovation into discussions about workforce development, he said, as senior lawmakers appear interested in revamping the state's mishmash of workforce development efforts.

The council "simply needs to make the case ... that we can't stick our heads in the sand and say, 'All we want to do is build cars, refrigerators and air conditioners and furnaces going forward,' because that's not the way of the future," Feigenbaum said.•