Chris Holtmann's success as Butler University's men's basketball coach this season has a dark side: It's going to ensure his name is in the conversation when the top job opens at elite basketball schools.

It's a scenario Butler's administration knows all too well. Since 2000, the school hasn't been able to keep a men's basketball coach more than six years, even as it has rapidly escalated what the position pays.

Retaining its coach and assuring stability of this ascending program is a critical issue for a school that made basketball the centerpiece of its marketing strategy in the early 1990s under then-President Geoffrey Bannister. That strategy led to two Final Four appearances and rapidly climbing enrollment.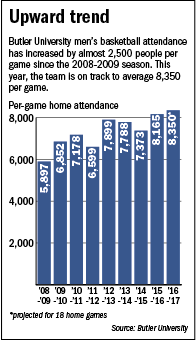 College hoops experts say the sledding for the Dawgs will only get tougher as college basketball coaches' pay and benefits continue to escalate at a swift—some say alarming—clip.

To try to keep other schools from robbing its coaching cradle, Butler has—over the past 15 years—more than quadrupled the position's annual salary, to the $1.5 million range.

Still, more than 30 colleges across the country pay their head coach more than Butler does. Basketball power schools like Kentucky, Duke, Arizona and Kansas pay more than double—and in some cases triple—what Butler does.

Indiana University pays Tom Crean more than $3.1 million annually and Purdue pays Matt Painter nearly $2.5 million.

It's not clear precisely how much Holtmann, 45, is making this season. Because Butler is a private university, it's not required by law to make its salaries public, and officials there declined to reveal details.

But its not-for-profit status means it must list its top-paid employees in tax forms. The last one available—in 2014—showed the school paid more than $800,000 to then-coach Brandon Miller, who worked only part of the year. Holtmann took over that year as an interim and earned $252,000 for three months of work.

This much is clear: Holtmann is already in demand. Tennessee inquired about his services following the 2014-2015 season—his first as Butler head coach—and Pittsburgh and Georgia Tech came calling last offseason, said sources familiar with those conversations.

Last May, Butler gave Holtmann a contract extension. An agent who represents college coaches told IBJ, "An extension is code for a raise."

That raise, the agent said, was enough to ward off suitors for another year. But, he added, "That was last year. This is this year. And things have changed."

This season, Holtmann has led Butler to a number of big victories—including triumphs over IU and then-No. 1 ranked Villanova—and a national ranking.

As of Jan. 26, Butler sat atop the Big East Conference, and Holtmann is being mentioned as a national college coach-of-the-year candidate.

He's scored the school's highest-rated recruiting class during his first offseason and another solid class in 2016. The 2017 class is expected to be in the top 20.

With that success, job offers—or at least inquiries—from bigger and richer schools are expected.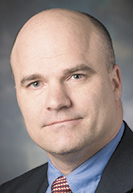 Ridpath
"In some ways, Butler is a victim of its own success," said David Ridpath, professor of sports administration at Ohio University and president of The Drake Group, a watchdog organization focused on big-time college athletics. "They've succeeded to such a degree that they find themselves competing on a number of levels—and that includes for coaching talent—with schools with much more money."

One thing that hurts Butler financially is the lack of a big-time football program.

"Schools with football programs, especially in big conferences, will make more money than the schools without that ever will," Ridpath said. "That gap between the haves and have-nots can span tens of millions of dollars."

Not having a profit-generating football program, he said, puts even more pressure on Butler to maximize the money it can milk from basketball.

Puppy no more

The challenges facing Butler are indicative of how far its men's basketball program has come.

The story of back-to-back trips to the NCAA championship game in 2010 and 2011 are well-known. But it's easy to forget the Bulldogs played in a mostly empty Hinkle Fieldhouse not so long ago.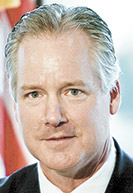 Collier
During the 1995-1996 season, when Barry Collier was in his seventh year as Butler's head coach and the team compiled a 19-8 record, the Bulldogs drew only 43,120 ticket-buying spectators to 12 home games. That's an average home attendance of 3,593.

Fast-forward to this year, when the team is on pace to average 8,350 in the newly renovated 9,100-seat Hinkle Fieldhouse for 18 home games—or a season-total attendance of 150,300. That's an increase of 2.5 percent over last year, which was the first time since 1964 that average attendance eclipsed 8,000.

Butler officials are aiming for a modern-era record 10 sellouts this year. That's as many as the Bulldogs would register over five years in the 1990s.
story continues below graphic

Despite the gains, though, Butler ranked just 58th last season in attendance among its NCAA Division 1 peers. It ranks 35th in percentage of venue capacity.

Still, there's little doubt Butler basketball has been transformed, even if locals don't realize it.

"For those of us that grew up here, Butler is still the plucky underdog story," said Jake Query, who co-hosts WNDE-AM 1260's afternoon-drive-time sports-talk show. "But in the minds of today's 18-year-old prospective college student, it's a top-20 program."

It was Collier, now the school's athletic director, who started the school's path to hoops success as coach. He also was the one who started the carousel of coaches whirling in 2000, when, after 11 seasons, the Butler alum departed to take the head coaching job at the University of Nebraska.

Collier was followed by his assistant, Thad Matta, who coached one season before leaving for Xavier. He later jumped to Ohio State. Matta's assistant, Todd Lickliter, took over as head coach before bolting to the University of Iowa, where he succeeded Steve Alford in 2007.

Again, Butler promoted an assistant, tabbing Brad Stevens. After six seasons, the much-beloved Stevens jilted the Bulldog nation to become head coach of the NBA's Boston Celtics. Brandon Miller replaced Stevens for a short season before leaving for health reasons.

Miller was replaced by yet another internal hire, Holtmann, who—as of Jan. 26—has amassed a 63-25 record.

Growing pains

Butler has carved out a unique path with its continued ability to develop talent and promote from within. But that's no guarantee for success.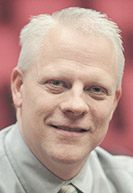 Morton
"More than one school has seen a big drop-off when it loses its star coach," said local sports marketer David Morton. "That's hard to maintain."

Case in point: The Ball State University football team had an unforgettable 12-1 season under Coach Brady Hoke in 2008, but hasn't been able to replicate that success since his departure following that season.

On its path to hoops prosperity, the Bulldogs have leapt from one conference to another, moving from the Horizon League to the Atlantic 10, where they played one season before joining the Big East in 2013.

Those moves have come with costs and benefits. While travel and other expenses associated with being in a bigger conference have escalated, most sports business experts think the financial benefits outweigh that.

Butler gets more than $3 million from the Big East from television and other shared revenue. While that is much more than the $400,000 annually it got as part of the Atlantic 10, it's still a fraction of what teams in the power conferences—such as the Big Ten, Pac 12 and Southeastern Conference—score.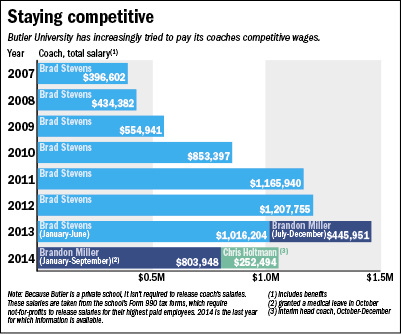 Indiana and Purdue athletic departments each received more than $32 million for being a part of the Big Ten last year.

But Collier said he is focused on Butler's growth, with little consideration for what other schools and conferences are doing or how much money they're receiving.

He pointed out that Butler's men's basketball ticket sales—along with revenue from merchandise, concessions and parking and donations to the Athletic Department through the Bulldog Club—have increased tenfold since he became athletic director in 2006.

Butler officials told IBJ last year that funds donated for athletics had increased from $635,000 in 2008 to more than $1.5 million in 2015. That doesn't include millions of dollars in donations collected since June 2010 for more than $36 million in Hinkle Fieldhouse renovations.

When asked if Butler is still considered a mid-major university, a term that often refers to schools outside the NCAA's top conferences, Collier bristled.

"Not really," he responded. "We don't spend one minute talking about what major we are. We're trying to compete at the very highest level. That sets our course very simply."

Simple doesn't mean easy.

Morton, a Butler alum and longtime season-ticket holder, said that, as the program's following has grown, "there are greater expectations and greater demands."

"I think Barry Collier has done a good job of managing the growth of the program," he said.

Hitting the dog house ceiling?

But despite its sky-high aspirations, Butler can climb only so high, Ridpath said.

"The realistic answer to the question—Can Butler keep its coach?—is no,'" he said. "There's only so far Butler can go moneywise. They have a very real financial ceiling."

"Coaches today know they have to cash in while they can. Because if they're not doing well tomorrow, there's no guarantee," Ridpath said. "There's just so little loyalty in this business. Besides, coaches are competitors and they are always looking at the next challenge and they want to try the next hot job."

And Butler fans and administrators should take no comfort in the fact that Holtmann has a contract—extended last offseason—that runs through 2021-2022.

"Long-term contracts just don't mean anything," Ridpath said. "Those big schools easily buy them out."

Morton isn't convinced. He thinks Stevens—considered by many as one of the best basketball coaches at any level—would still be at Butler if not for an offer from a storied NBA franchise.

"I think Butler is a very unique place with a tough package to beat," Morton said. "It's not all about salary. Central Indiana is very safe, very affordable and a very good sports town.

"You have one of the iconic college venues in the whole country and support from the school's athletic administration, university president [James Danko] and trustees that I think is tough to match," he said. "It's certainly not that way everywhere—or even in very many places."

Morton is confident Butler won't lose another coach to the likes of Nebraska or Iowa, even though Iowa pays its coach close to double what Butler does.

"Butler is doing things the right way," Morton said, "and I think that's difficult to replicate."

Whether Holtmann stays or leaves might have little impact on the program's success, WNDE's Query concluded.

"I didn't know how they were going to survive the loss of Thad Matta. I didn't know how they were going to survive the loss of Todd Lickliter and Brad Stevens," Query said. "And when Butler went through the move to the Big East, I thought they bit off more than they can chew. They were showing up for a chess match with backgammon players.

"But this program and the people behind it have proved they've earned the benefit of the doubt. These Bulldogs have proven they can bite off, chew and swallow a lot more than a lot of us realized."•