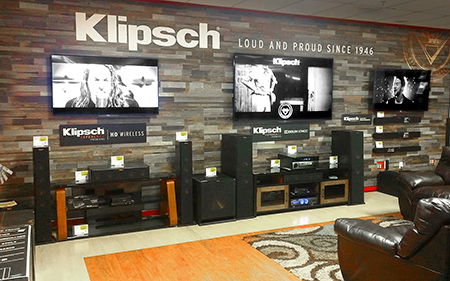 After years of shrinking sales, Indianapolis-based Klipsch is starting to turn around its fortunes—and its New York-based parent company is loving what it's hearing from the high-end speaker maker.
Voxx International Corp. acquired Klipsch Group Inc. for $166 million in March 2011 in a bid to add premium products to its array of low-margin consumer electronics offerings. But Klipsch struggled to impress, especially during a 12-quarter stretch when year-over-year sales declined 10 times.
That rough patch ended last February. And since then, Voxx's Premium Audio segment—essentially Klipsch—has seen three straight quarters of strong sales growth, including a 27-percent showing in the latest quarter.
"Our development and engineering teams have been working very hard over the last two years to develop different types of products—but at the level of sound quality that Klipsch was known for," Voxx CEO Patrick Lavelle said in an interview.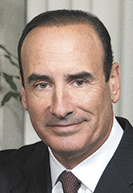 Lavelle
"That's where we're seeing the big growth coming this year as the market is accepting these products very, very well."
Company officials credit the resurgence in part to consumer interest in premium products and a corporate culture reboot that prompted turnover among Klipsch's top brass. While there might be some headwinds for the business unit in the years to come—including potential struggles for the brick-and-mortar outfits that sell Klipsch products—company executives and analysts for now have turned bullish.
Klipsch CEO Paul Jacobs said the main products that have turbocharged sales are its soundbars and its traditional in-home speaker systems. Soundbar sales rocketed up 163 percent in the nine months ending Nov. 30, while in-home speaker systems climbed 45 percent. Premium Audio sales overall were $124 million for the nine months, up 19 percent from a year earlier.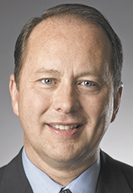 Jacobs
"A lot of companies chased the plastic Bluetooth speaker business," Jacobs said. "We moved in another direction that was authentic to who we were. And we stood proud."
Additionally, a year-old arrangement with Best Buy has been a boon. Klipsch rolled out so-called branded zones in about 120 Best Buy stores, and same-store sales for those locations are up 30 percent. So Best Buy is adding those Klipsch displays at 400 more stores in two phases.
"Results of several hundred branded Klipsch displays at multiple retailers have been positive, and Best Buy plans to triple the number of installations," Boston-based Cowen and Co. analysts wrote in a research note earlier this month. "We model continued double-digit growth in Q4, and a deceleration to 6%-7% growth off the higher base in [fiscal 2018 and 2019]."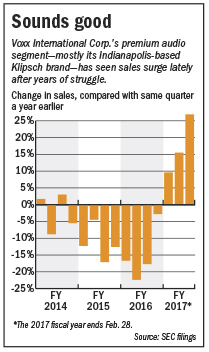 Klipsch was founded in 1946 by acoustics pioneer Paul W. Klipsch, and its product arsenal today includes speakers and headphones for a variety of consumer and professional applications. Prices range from $149 for on-ear headphones to $20,000 for a pair of its flagship Palladium home tower speakers.
Klipsch has 145 employees, including 74 at its northwestern Indianapolis headquarters and 45 in Hope, Arkansas. Its products are manufactured in both locations and in China.
Voxx's Premium Audio segment is one of its three units. The Automotive segment includes vehicle amplifiers and headrest video systems, and its Consumer Accessories segment includes low-margin speakers, cables, antennas and a bevy of other accessories. That division also is veering toward higher-end products, with the rollout of action cameras and iris-scanning technology.
Automotive accounts for about half of Voxx's annual sales, with the other two segments usually splitting the remaining share. But Premium Audio sales have been the best-performing over the past few quarters and appear poised to keep that distinction.
The performance might have contributed to a recent runup in Voxx's shares, which are trading for about $4.30, up from around $2.50 in October. However, the stock is still well below the $14 it fetched in January 2014.
Until recently, Premium Audio sales had been sliding, as consumers opted for cheap Bluetooth speakers and headphones amid a wave of music streaming. But Lavelle said sentiment has been shifting as streaming quality has increased, and customers are seeking products that can play high-resolution audio.
"When people started to realize how easy it was to stream music, they were streaming music on anything—but the quality of the speakers that were being used was not the greatest," Lavelle said.
"The consumer was basically saying, 'Well, this is good enough.' Well, I don't think good enough is good enough anymore. They want the same level of quality that they had with vinyl and that they had with CDs."
Jacobs said another reason the company had been seeing downward pressure on sales stemmed from company culture. 
He said the industry landscape had shifted rapidly in recent years, marked by changes in the types of products consumers were looking for and how they researched and bought them. Meanwhile, the 70-year-old company was not particularly adept at adapting to the shifts.
"We had a pretty heavy mix of people that had been around for a really long time that were pretty set in continuing to do things the way we'd always done them," he said.
"And it really took a toll on us."
Around the middle of 2015, the company embarked on a turnaround plan that sought to revamp its organizational chart, revise its marketing approach, and rev up internal pride in Klipsch's strong, long-standing reputation.
Jacobs said the company made a raft of leadership changes, including in engineering, marketing, finance and sales. Some officials parted ways on good terms, and others opted for more specialized roles.
Klipsch also started emphasizing channel marketing over brand marketing—or in-store displays over national ad buying—and Jacobs said it brought in experienced talent to bolster retailer relationships. Its traditional in-home speakers started seeing a notable bump in sales after the company started offering bundles that included content such as movies.
These changes came amid an emerging narrative that people didn't care for high-end in-home speakers, Jacobs said. But that's not how Klipsch saw the world.
"Over a 15-month period of time, the business completely changed. The momentum picked up. And it turned out retailers started to understand, in fact, that there was still a very strong market for our traditional core product, but it was about how you told the story."
Cowen analysts expect the Premium Audio division to reel in $42 million in sales in the fiscal fourth quarter ending in February, which would be 16 percent higher than the same quarter a year earlier. That would bring sales for the full 2017 fiscal year to $166 million, an 18 percent jump over the prior year.
Cowen forecast that Premium Audio's sales will climb to $177 million in 2018 and $188 million in 2019.•
Please enable JavaScript to view this content.