The new owner of the three Sylvan learning centers in Indianapolis is moving them to what he considers to be better locations that can drive more traffic to the tutoring facilities.
Baltimore-based Sylvan boasts more than 800 locations worldwide, including 18 in Indiana. And now Kent Kolbow, 45, owns 10 of them in the state after purchasing the three in Indianapolis at the end of last year.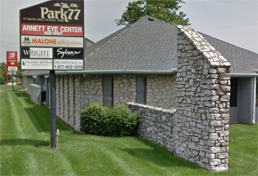 The location on Girls School Road will move to Plainfield. (Image courtesy Google)
They are located at 8450 Westfield Blvd. south of East 86th Street on the north side, 77 S. Girls School Road south of Rockville Road on the west side, and 8729 S. U.S. 31 north of County Line Road on the south side.
"We're rejuvenating and renovating them," Kolbow said. "They've been in the same spots for years. Obviously, Indianapolis is changing."
The north-side Sylvan center on Westfield should move even farther north within the next 60 days, said Kolbow, who has signed a lease for space at 116th Street and Guilford Avenue in Carmel.
The west-side location on Girls School will move within the next few months from Indianapolis to Plainfield. The space on Dan Jones Road is in a new strip-center fronting the Meijer store north of U.S. 40.
Kolbow is close to finalizing a lease for a new south-side location and expects it will move farther south than the facility on U.S. 31.
"These have, in my opinion, the most potential in Indiana," he said of the Indianapolis-area locations.
He plans to increase business by hiring more instructors, all of which at Sylvan centers are certified high school teachers. Each of his centers earns at least $300,000 in annual revenue, he said.
Most Sylvan centers are no bigger than 1,800 square feet. But Kolbow said the three local sites will each be 2,500 square feet to accommodate more students, who can range in age from 5 years old to 18 years old.
Kolbow bought the three from the same owner, whose family had operated them for years. Expiring leases at the three locations helped prompt the sales, Kolbow said.
A native of Fremont, Indiana, near the Michigan border, Kolbow graduated in 1994 with a mathematics degree from Indiana University-Purdue University Fort Wayne while earning endorsements in education and psychology.
While attending college, he got a job at the Sylvan in Fort Wayne tutoring students and "loved it." He enjoyed it so much that in 1998 he bought the South Bend and Elkhart locations.
Years later, in 2014, Kolbow bought the two centers in Fort Wayne from the owner who hired him as a tutor while he was still in college. He followed the acquisitions in 2015 by purchasing the Sylvan centers in Merrillville, Schererville and Valparaiso.
The three he bought in Indianapolis brings his total to 10. But he doesn't plan to stop there. His goal is to own the remaining eight in Indiana—or all 18 in the state.
Not many Sylvan owners teach, but Kolbow said that's still his favorite part of the job. He typically devotes about 10 to 15 hours per week tutoring students.
Locations usually serve about 90 to 120 students at one time. Students can receive assistance in math, science and reading and writing, in addition to ACT and SAT test preparation, and might require anywhere from two to eight hours per week. Hourly rates range from $35 to $45.