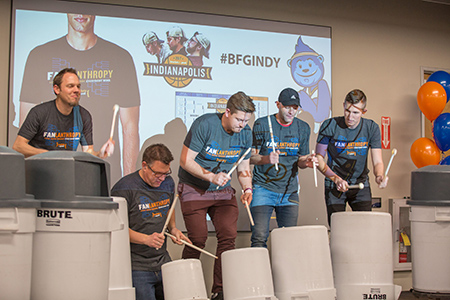 March Madness isn't just for basketball anymore.
Since 2012, Indianapolis not-for-profits have been participating in their own version of the annual NCAA college basketball tournament and have raised more than $1.5 million.
The competition is run by local not-for-profit Brackets For Good, which has expanded its program in five years from an eight-team tournament in Indianapolis to 64-team tournaments in 11 cities.
This year, a nationwide tournament with a $100,000 prize for the champion will also tip off.
In total, the games have raised more than $2.9 million for participating charities.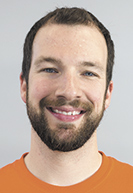 McIntyre
During the tournament, not-for-profits go head-to-head to see which can raise the most money during a round. Each dollar equals one point. The organization with the most points at the end of each round moves on until a champion is named.
"We call it the only sport for nonprofits," said Matt McIntyre, Brackets For Good co-founder and executive director. "We are the only nonprofit that has created a platform for another nonprofit."
The tournament has become a slam dunk for charities looking to spread awareness of their causes, increase name recognition and grow their donor bases.
"I think we always knew a Brackets For Good tournament would thrive in any metro," McIntyre said. "Did we expect to add a national tournament or did we expect to be in 11 cities? No, we certainly did not."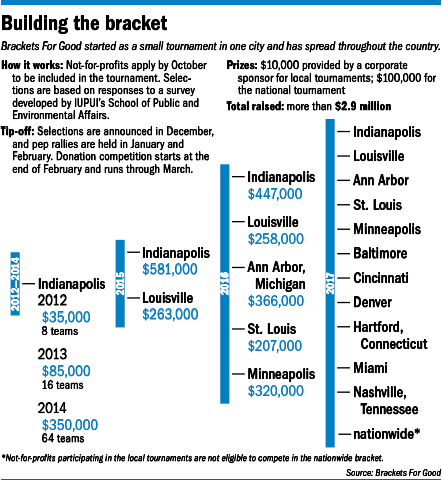 The idea for Brackets For Good came from McIntyre and fellow Butler University alumnus Matt Duncan as they watched the Bulldogs in the NCAA championship against the University of Connecticut in 2011.
Butler lost the game, but after two years in a row in the championship, the school had gained national recognition.
McIntyre and Duncan wondered if there could be a way to combine March Madness' exciting atmosphere and branding power to benefit not-for-profits.
"Brackets For Good was founded really on the problem that there were very few ways to discover and participate in philanthropy," McIntyre said. "There are very few on-ramps."
Small start
In 2012, the duo launched the Indianapolis tournament with eight not-for-profits. At that time, Brackets For Good was run entirely by volunteers and the goal was to raise $5,000.
"We had to go to those eight charities and beg them to trust us," McIntyre said.
The grand prize that year was $5,000, donated by Zionsville-based Mobi Wireless Management LLC, where McIntyre and Duncan both worked.
Participation in the tournament is free, and the not-for-profits keep nearly all the donations received—Brackets For Good keeps a credit card processing fee that amounts to $5 for every $100 contributed.
"We raised over $30,000, and we thought, 'OK, we're onto something here,'" McIntyre said.
The next two years, they added more teams to fill out the Indianapolis bracket to a full field of 64. In 2015, they made the jump into Louisville.
The year after that, Brackets for Good added Ann Arbor, Michigan; St. Louis; and Minneapolis.
And another six cities have been added this year: Baltimore; Cincinnati; Denver; Miami; Hartford, Connecticut; and Nashville, Tennessee, plus the national tournament.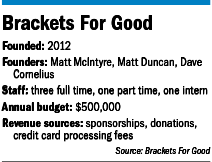 McIntyre said the cities were added based on recommendations and requests from donors and businesses already connected to a Brackets For Good tournament. For example, the Louisville tournament started because an Indianapolis partner, Bingham Greenebaum Doll LLP, has an office there and made the suggestion.
The national tournament took off because Bill Soards, president of AT&T Indiana, knew about the local tournament and helped secure a $100,000 donation from AT&T to support the nationwide competition.
"Literally all of them came from an Indianapolis connection," McIntyre said. "None of them were cold calls. None of them were us reaching out."
Once a corporate sponsor is secured in a city, Brackets For Good reaches out to local charities to participate.
To join the tournament, not-for-profits have to register with Brackets For Good, then apply to participate. Application answers are analyzed using a system Brackets For Good created in partnership with IUPUI's School of Public and Environmental Affairs.
The brackets are built to pair some smaller organizations with more well-known ones. The local tournaments have no operating-budget size requirements, but the national tournament requires a $2.5 million budget.
The tournament lasts five weeks and includes six rounds.
Still bootstrapping
Most of Brackets For Good's growth has happened with little to no staff. Until June, the not-for-profit had one full-time employee—McIntyre.
Even now, it has only three full-time employees, one part-timer and an intern—and what McIntyre described as "an army of amazing volunteers."
The staff works out of a conference room in the offices of Valeo Financial Advisors LLC at 9450 N. Meridian St.
Valeo, which has been title sponsor of the Indianapolis tournament since 2014 and became title sponsor of the Ann Arbor competition last year, does not charge Brackets For Good for the space. The firm is also a sponsor in Louisville and has contributed more than $100,000 since getting involved.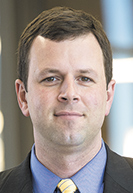 Jarvis
Matt Jarvis, certified financial planner and public accountant with Valeo, said the firm's involvement is probably the largest piece of its marketing strategy.
"It's fun to be around them and to hear about everything that's going on," Jarvis said of the tournament. "I don't know if you can measure the awareness we get by sponsoring Brackets For Good, but it certainly helps our brand as well."
Brackets For Good's annual budget is $500,000, and most of that comes from sponsorships and donations. A small portion—McIntyre estimated about 5 percent—comes from the credit card processing fees.
McIntyre expects growth to continue, as several other cities have already expressed interest, but he said an expansion into all 50 states would require more staff.
He also wants to grow the national tournament to award the winner from each city-based tournament a bid to the national one.
About 100 not-for-profits applied for the national competition this year. The 64 selected represent 36 states and 21 causes.
And given the high interest locally—350 Indianapolis organizations are registered with Brackets For Good and 300 applied to compete this year—McIntyre hopes to introduce new opportunities.
For example, Brackets For Good is considering creating a Champion's Day tournament, which would be a single day of giving for all registered not-for-profits.
Win or lose, it's a win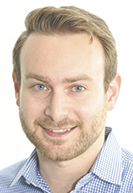 Rekhter
TechPoint Foundation for Youth entered the tournament on a whim last year, according to board member Ilya Rekhter, who is CEO and co-founder of DoubleMap.
"We had a really, really good plan" for the tournament, Rekhter said. "We didn't follow through on any of that plan."
But the organization, which connects youth-serving organizations to STEM industry experts and programs, became a Cinderella story of sorts, making it to the city's Final Four and raising $30,000 more than expected.
"We were somewhat confident we could do well in the first round," Rekhter said. "But we definitely didn't expect to make it very deep into the tournament."
After its success last year, the organization is returning to the tournament.
"Every dollar we make is a dollar we didn't have before," Rekhter said. "As long as we raise money for a good cause, we'll be happy."
Exodus Refugee Immigration Inc. joined the Indianapolis bracket in 2014 and also had more success than expected. It has participated every year since.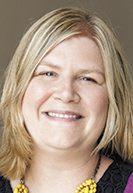 Standiford
"It was a great way for us to increase recognition and connect with new donors," said Elizabeth Standiford, director of development and communications for the local not-for-profit. "For us, it's just kind of a win-win."
She said 30 percent of the donors who supported the organization in last year's tournament were new.
The group hopes this year to double what it's raised in the past, Standiford said, in part because of recent media attention Exodus received in response to successfully fighting then-Gov. Mike Pence's policy against Syrian refugees settling in Indiana.
In 2015, its best year in the tournament, the group received $9,500.
From a sponsor standpoint, Jarvis said, the friendly competition is an easy way for Valeo employees to get involved in philanthropy and pick specific charities to root for and support.
"If you have a charity that you like, it can be really stressful," he said. "It's almost like watching your favorite team participate in the NCAA tournament."
And the not-for-profits keep a close eye on the rounds, making last-minute donor pitches as necessary.
"We really do watch that final hour of play a lot like you'd watch the final hour of the basketball game," Standiford said. "It really gets down to the wire. It's a little nerve-racking, but it's all for a good cause."•
Please enable JavaScript to view this content.