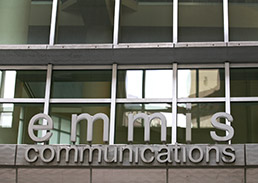 Emmis Communications Corp. has sold four urban magazines for $6.5 million, the Indianapolis-based media firm announced Tuesday.
Atlanta magazine, Cincinnati magazine, Los Angeles magazine and Orange Coast magazine were acquired by Hour Media Group LLC, a Troy, Michigan-based firm that publishes Hour Detroit, Detroit Home and three other Detroit-related magazines.
The sale closed Tuesday.
With the deal, Emmis has divested all its publishing assets except for Indianapolis Monthly, which it intends to continue to operate.
"We have been honored to own and operate these marquee titles, with some of the most dedicated, creative employees in the business," Emmis CEO Jeff Smulyan said in written remarks. "We wish all of them well, and hope they enjoy tremendous success in the future."
Emmis announced in August that it was pursuing strategic alternatives for its publishing division in order to pay down debt. It sold Texas Monthly magazine in October to private equity firm Genesis Park LP for $25 million.
"It is always difficult to make a decision to sell, but this step helps us to continue to address our debt leverage and to focus on our growth initiatives," Smulyan said.
Atlanta magazine, founded in 1961, was acquired by Emmis in 1993. Cincinnati magazine was founded in 1967 and purchased by Emmis in 1997.
Los Angeles magazine was founded in 1961 and acquired by Emmis in 2000. Orange Coast, which dates to 1974, was acquired by Emmis in 2007.
Emmis owns 16 FM and three AM radio stations in New York, Los Angeles, St. Louis, Indianapolis and Austin, Texas.
Emmis shares fell 7 cents Tuesday prior to the publishing sale announcement and closed at $2.77 each.
Please enable JavaScript to view this content.