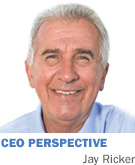 Why should the banks help themselves to so much of my customers' money?
I own a chain of convenience stores in the area. When you swipe a credit card to pay for gas or snacks, the bank that issued your card gouges my customers and me with huge fees for processing the transaction.
Visa and MasterCard so dominate this business that they can price-fix these "swipe fees" at exorbitant levels. Their profit margins can run up to 10,000 percent; I'm lucky to make 1 or 2 percent.
It's the antithesis of the free-market system that built the largest economy in the world, an anomaly that harkens back to the bad old days of the robber barons.
Buy $40 worth of gas and the bank will grab as much as $1.60 right off the top for a transaction that costs it just a few cents. It's money my customers could use—and know how to spend better than the banks.
That's the case for customers at every kind of retailer, not just convenience stores. Every time you buy lunch or groceries or get a haircut, you're paying more, even if you don't use a card.
That's hard on your family budget—and even harder if you happen to be poor.
"The low-end consumers end up paying retail prices that are inflated that much further, even though they can't take advantage of" the convenience of using a debit card, says Benjamin G. Edelman, a professor at the Harvard Business School, who has studied the industry.
"They definitely get the short end of the stick."
Most people don't know much if anything about swipe fees, and that's the way the big banks like it. If nobody knows, they can continue to plunder consumers and merchants alike with impunity.
Six years ago, Congress decided it had had enough and made banks start competing for this business, but for debit cards only.
You may not remember, but the banks introduced debit cards decades ago to help their own business. They were cheaper for the banks than processing checks. Because debit cards helped the banks' bottom lines, they didn't charge for them.
Then Visa and MasterCard got involved. They sold the banks on letting the two card brands fix the fees banks charged. Their swipe fees quickly started ballooning.
Among other improvements, reform required that merchants have a choice of at least two competing companies to process debit-card transactions.
Reform barred Visa and MasterCard from blocking their competitors out of the business and allowed merchants to choose their processing network (including smaller companies like Star, Pulse, NYCE and others).
And the reforms gave banks incentives to compete on price rather than let Visa and MasterCard price-fix their fees. If the banks go with price-fixed fees, the Federal Reserve limits how high they can be. 
Reform saved our customers lots of money, even though the banks keep trying to get around the law. The Federal Trade Commission and Federal Reserve had to scold Visa recently for deceptively channeling customers into its network.
And now the big banks want to repeal reform, even though the reforms are so modest that the banks are still marking up their swipe fees a cool 500 percent, according to Federal Reserve numbers.
That money should be left in consumers' pockets.
I can attest from experience that reform helped my customers. And a noted economist showed it helped the rest of the country, saving consumers nearly $6 billion and supporting 37,000 jobs in its first year alone.
In Indiana, it supported 700 jobs that first year.
My wife and I started with a single store in 1979. We've grown to 56 stores and 850 employees—the classic tale of a small business growing and creating jobs.
There is no good reason for the banks to exploit my customers and my business.
There is no good reason why Americans pay the highest swipe fees in the world.
There is no good reason to repeal debit reform. It has helped people across Indiana save money. That money should not be ripped from their pockets by the nation's biggest banks.
And there is no good reason why we shouldn't now move to reform credit cards, too, and finally make the entire card market fair and competitive, like the rest of our free-market system.
A lot is riding on it.•
__________
Ricker is chairman of Ricker Oil Co. Inc. in Anderson
 
Please enable JavaScript to view this content.