For years, the bulk of the money Indianapolis-based The Mind Trust spent on programs meant to boost quality education in central Indiana came from people and organizations in the community.
That made sense. The students and teachers benefiting from The Mind Trust's millions of dollars in grants and fellowships were local. The group was partnering with Indianapolis Public Schools on its innovation network. And the charter schools it was nurturing were all Indy based as well.
That hasn't changed.
But the reputation The Mind Trust has engendered with its work in the city has spread—and therefore so has its donor base. Today, it's raising more money than ever and more than half comes from out of state.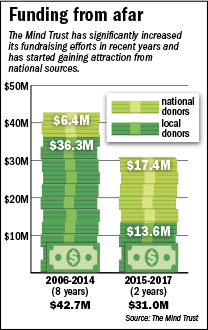 Since 2015, The Mind Trust has raised $31 million, with sizable donations from national entities, including the Arkansas-based Walton Family Foundation and Austin, Texas-based Michael and Susan Dell Foundation.
Compare that to the group's first eight years. From its founding in 2006 through 2014, The Mind Trust raised nearly $43 million, the vast majority of it from local donors including the Lilly Endowment Inc.
"I think we have recognized in the last year or so the significant national interest in supporting the work that's happening here," CEO David Harris said. "I don't want to suggest we haven't gotten any national funding before, but the big funding is really coming in now."
It took years to develop, but The Mind Trust now has an eco-system of education not-for-profits, charter schools and innovation schools to tout. The group has placed more than 900 teachers and leaders in area schools and has reached more than 132,000 students through ongoing partnerships with IPS and the Mayor's Office.
And now that the organization has the attention of national donors, Harris is optimistic it can continue to expand its reach. In November, The Mind Trust launched a three-year capital campaign, and it's already more than 60 percent to its$32 million goal.
"It feels in some ways like we put ourselves in a position to basically now be almost at the starting line," Harris said. "Now we're really at a point like, 'Let's take it to the next level.'"
It's somewhat rare for an Indianapolis not-for-profit to attract significant amounts of outside money.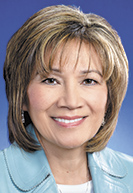 Manlove
"Most nonprofits don't get a substantial amount of funding from foundations outside of the state unless they are already positioned like The Mind Trust," said Marissa Manlove, president and CEO of the Indiana Philanthropy Alliance. "The Mind Trust is certainly very well regarded by many in the city. They have a great reputation with foundations, that's for sure."
Tim Seiler, professor at the IU Lilly Family School of Philanthropy and former director of The Fund Raising School, said a not-for-profit's ability to secure national dollars typically depends more on the cause than the location.
He said The Mind Trust's success with national donors could be partly due to the fact that education is "an important cause that people pay attention to."
Good networking skills are also important, Seiler said.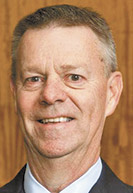 Seiler
"So much of this work is literally done by just working the networks, making the connections," he said. "It's really very much a people business."
Harris said it took years to prove Indianapolis is on the front line in finding ways to improve education. He said The Mind Trust's increase in national donations is less a "strategic shift" than it is a byproduct of its increased profile in education reform.
"I think we are right now in the best position that we've ever been in—by far," he said. "As much as we might have liked to have more national funding, I do think it makes sense that now is the time the national foundations are making those investments."
He said if other organizations are seeking national attention, they need to stay committed to their mission and accept that it takes a significant amount of time to see results.
"You need to be prepared to take the time to build the infrastructure required for dramatic change," Harris said. "And if you do that, then you're going to get that kind of national foundation support. But it takes a long time."
The influx of national funding is playing a big role in the campaign The Mind Trust launched last fall. Known as Grow Great Schools, the initiative's goals are to raise $32 million by 2019 and double the number of students enrolled in high-quality schools from 15,000 to 30,000 by 2023.
The funds would cover half the goal—allowing an additional 7,500 students to enroll in a high-quality school.

The Mind Trust has already secured $20 million for the campaign, with 72 percent—or $14.4 million—coming from national sources.
"It's great that we're bringing those national philanthropic dollars into our community, because those are otherwise dollars that would not be coming to Indianapolis," Harris said. "When you raise funding locally, obviously that's important, too. But there's a finite pool."
The biggest gift—$11.1 million—came from the Houston-based Laura and John Arnold Foundation. It's the largest single donation The Mind Trust has ever received.
In a YouTube video, billionaire John Arnold said he and his wife decided to invest in The Mind Trust because the organization can coordinate educational goals with local leaders, the school district and the community and present ways to achieve those goals.
"If Indianapolis is successful in doubling the number of kids that are attending high-quality schools, it will be one of the best investments that the Arnold Foundation has made," Arnold said in the video. "Indianapolis has this great chance and opportunity to show the nation what can be done."
While national funding might cover a majority of the campaign, Harris acknowledged those foundations also want to see local support. So The Mind Trust is still actively seeking to win over local donors.
Lilly Endowment provides a significant chunk of that local support. Of more than $50 million in local funds given to the organization since 2006, nearly half came from Lilly Endowment. This year, the endowment committed $7.17 million through two grants.
The Richard M. Fairbanks Foundation, which has a strong interest in education, has also supported The Mind Trust. It awarded $3 million to the group in December 2015.
Seiler said there's "always a risk" that having a majority of donations come from national organizations will give local donors the impression that their support is no longer needed. But national donations can also be like a seal of approval from Good Housekeeping.
"I think that risk is lower than the benefit of being able to say, 'We have funding from these various organizations. We have this appeal. Our work is recognized and being awarded accordingly,'" Seiler said.
Manlove agreed that local donors are more likely to be encouraged than deterred by the national donations.
"Foundations and other grant makers appreciate when they can see there are others that are investing in an organization they're already investing in," Manlove said. "They're investing in something that others think is demonstrating success."•
Please enable JavaScript to view this content.