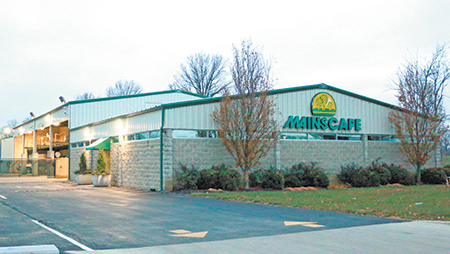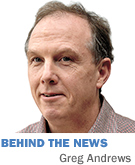 Mainscape Inc. founder Dave Mazanowski—who last fall agreed to plead guilty to participating in what prosecutors called a massive scheme to defraud nursing home giant American Senior Communities and federal health care programs out of millions of dollars—secretly helped the government build its case against other defendants before it brought charges last year.
The fact that Mazanowski, whose firm provided landscaping services to ASC properties, had been cooperating with investigators was revealed publicly for the first time in an April filing in federal court.
Prosecutors in October 2016 lowered the boom on former American Senior Communities CEO James Burkhart, Mazanowski and three other men—charging they brazenly orchestrated a $16 million overbilling scheme that ran from 2009 to 2015.
Mazanowski, 56, is the only defendant who has agreed to plead guilty. IBJ reported in December that his admission was potentially problematic for the other defendants—raising the specter that he would serve as a witness for the prosecution in return for leniency.
The new court filing reveals he was helping the government at least as far back as August 2015, one month before FBI agents swept in and raided Burkhart's home and American Senior Communities' headquarters.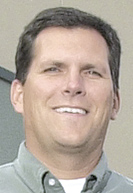 Mainscape founder
Dave Mazanowski,
shown here in 2002,
is the only defendant
not fighting the charges.
The filing was made by attorneys for the other defendants, who are trying to get a judge to dismiss many of the 32 counts against their clients for various reasons, including that "a lack of clarity" in the government's allegations make it impossible for them to adequately prepare for trial.
The attorneys want one wire fraud count against Burkhart dismissed on the grounds it was derived from an Aug. 21, 2015, phone conversation between Burkhart and Mazanowski at a time "Mazanowski was cooperating with the government in the investigation of this matter."
Because of that cooperation, the attorneys wrote, "the alleged phone conversations could not have been in furtherance of a scheme, and therefore, cannot be the basis for a valid charge of wire fraud."
They added: "This is especially true when the alleged call with James Burkhart was initiated by Mazanowski, and based on the recording of the call provided by the government in discovery it was clearly at the behest, and under the guidance, of the government. Such a call cannot be the basis for a valid charge of wire fraud."
The filing does not disclose the nature of the phone conversation, but a 35-page indictment unsealed last fall said the men were "discussing creating a shell company to further the Mainscape scheme."
Mazanowski's attorney, Jim Voyles of Voyles Vaiana Lukemeyer Baldwin & Webb, couldn't be reached. Larry Mackey, a Barnes & Thornburg partner representing Burkhart, declined to comment.
The indictment handed down by a federal grand jury alleges that Burkhart, former Chief Operating Officer Dan Benson, Burkhart's brother Joshua and Burkhart's friend Steven Ganote used kickbacks and shell companies to fund lavish lifestyles, which included vacation homes and expensive jewelry.
The victims of the fraud were ASC, which is owned by the Jackson family of Indianapolis; the Health & Hospital Corporation of Marion County, which hired ASC to operate its nearly 70 nursing homes; and federal health care programs, the indictment alleges.
"The scheme was characterized by unbridled greed," U.S. Attorney Josh Minkler said at a press conference last fall.
Mazanowski was charged separately with one count of conspiracy to commit mail, wire and health care fraud.
Prosecutors allege that, at James Burkhart's direction, Mainscape from 2009 to 2014 inflated landscaping invoices 5 percent and sent them to ASC for payment.
ASC then used Health & Hospital funds to pay the inflated amounts. In turn, Mainscape paid the 5 percent overcharges to Joshua Burkhart's shell company Circle Consulting LLC. Investigators allege Joshua Burkhart received about $400,000 in concealed Mainscape overcharges.
According to the indictment, James Burkhart and Mainscape upped the ante in January 2015, increasing the overcharges an additional 45 percent. From that point until the scheme ended that summer, James Burkhart and Mainscape kept the overcharges for themselves, splitting them 50-50, with each receiving about $195,000, the indictment alleges.
Furthermore, according to the indictment, Mainscape, at James Burkhart's direction, submitted false invoices to ASC for "consulting" services that had not been performed. The payments were actually reimbursements to Mainscape's Mazanowski for James Burkhart's use of his plane, to reimburse him for a golf trip Burkhart had asked him to pay for, and to reimburse him for political contributions Burkhart had directed him to make.
In total, according to the indictment, $1.5 million in Health & Hospital funds were used to pay Mainscape for fictitious consulting services.•
Please enable JavaScript to view this content.