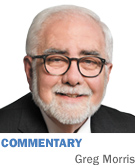 After paying for a Cadillac-level PPO health insurance plan most of my life—one with a high premium but otherwise low out-of-pocket costs—I recently converted to a high-deductible HSA plan. It's been a challenge, to say the least, but it's a challenge I'm beginning to embrace.
The advice you get when you set up such an account is straightforward. Contribute the maximum amount possible to your HSA, build up a reserve, then shop for the best service at the lowest price.
Your deductible is so high you really have no choice but to bargain-shop. And that's easier said than done.
Here's a quick example: Say you need an MRI and you ask a health care provider its cost for that test. You'll probably get an answer like, "That depends," or, "There really isn't a set price for that."
And that's where we're failing. After all the talk about how we need to be smart health care consumers, we've got a long way to go in achieving transparency in pricing. How can you make smart decisions when you can't get a simple answer to, "What does it cost?"
Let's look at an actual prescription-drug cost comparison. On my old PPO plan, my prescription drugs had a total co-pay of $50. I knew I was going to pay more on my new plan. But I had no idea how much more.
When I went to Walgreen's to pick up my first prescription refill on the new plan, the cost, with insurance, was $320. After a few heart palpitations, I politely asked the pharmacist to return the pills to the shelf and reverse my insurance claim.
Then a very strange thing happened. Help me make sense of this, please. I discovered GoodRx discount coupons, which are available for free online, and took them to Wal-Mart. My out-of-pocket expense? $92. This was done totally outside my health plan, as if I didn't have insurance. The second month, the price went up a few dollars, which was no big deal. But by the third month, the cost had doubled. The pharmacist couldn't tell me why.
OK, I thought to myself, it's time to find another option, which I did by using the same GoodRx coupons at Kroger. Total price: $68. And Kroger gave me $25 in free groceries for every new prescription. How is it possible to pay so much less for prescription drugs outside the insurance plan? Could it be there are too many hands in the pot? It makes no sense to me.
Whatever the reason, I hope we all can agree that relentlessly rising health care costs are unsustainable. Obamacare wasn't health care reform. It was health insurance reform. Until consumers demand health care reform, with true transparency in pricing, costs will continue to escalate at a rate that's out of control. I know it's a complicated issue, but we've got to get this figured out.
Knock on wood, I've been blessed to be a light user of health care services over the years. As a result, I would bet there hasn't been one year when the insurance carrier paid out more than what I paid in premiums. So, I helped pay the expenses of someone who wasn't so lucky. That's what insurance is designed to do—spread the risk.
I realize there will come a time when the tables will turn and I'll need more health care services. When that happens, I feel like I'll be more prepared because of my experience with the high-deductible HSA health plan.
It's something our employees are used to. As our company fights rising health care costs every year without fail, the smart consumer choices our staff members make with their HSA plans help us control costs. Now I have a better appreciation for what they've been up against.
Even though transparency in pricing is scarce today, it still pays to shop around. The odds are against us, but let's all endeavor to be smart health care consumers.•
__________
Morris is publisher of IBJ. His column appears every other week. To comment on this column, send email to gmorris@ibj.com.
 
Please enable JavaScript to view this content.