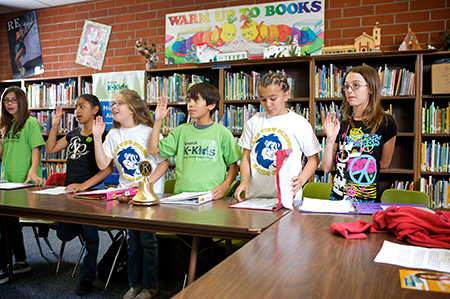 Most people are aware of the Kiwanis Club. Sort of. Precious few know what the 102-year-old organization actually does.
That alarmingly low brand awareness is a problem for the global not-for-profit, which has suffered from dwindling membership in recent years.
To arrest that, Indianapolis-based Kiwanis International in April launched its first ever major ad campaign, one aimed at telling the public about its mission: helping children.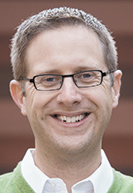 Hoover
The campaign was prompted by a recent study conducted by Kiwanis showing that, while almost three out of four people know of the service club, fewer than one in 12 understand what it does.
"A lot of people thought they were pancake people—the ones that hosted pancake breakfasts. Or they thought of playgrounds," said Adam Hoover, vice president of Indianapolis-based ad and public relations firm Borshoff, which worked for Kiwanis on the study and subsequent marketing campaign. "The one thing we didn't hear was anything about Kiwanis' connection to kids."
Until recently, Kiwanis International—which has 110 employees here and 118 total—has had no marketing or advertising budget.
But over the last year, the organization has paid more than $350,000 to overhaul its website; create television, digital, print and billboard ads showcasing the organization's mission; and place those ads for five weeks in two strategic markets: Orlando, Florida, and Cincinnati. The ad buy in those markets alone cost $250,000.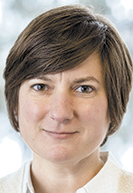 Wiser
"This is the first time ever Kiwanis has made an investment in a media buy of this type or size," said Kiwanis Chief Communications Officer Amy Wiser.
Just changing Kiwanis' motto or tag line was a huge deal. This campaign marks only the second time it has ever done so.
From 1920 until 2005, its motto was, "We build." In 2005, that changed to, "Serving the Children of the World." The organization, though, stayed centered on getting people to join Kiwanis, Wiser said.
Over the last year, Kiwanis and Borshoff created a brand campaign to answer, "Why Kiwanis?" and focused solely on Kiwanis' mission of serving children, with the theme "Kids need Kiwanis."
Some in Indianapolis might be familiar with the new campaign—the message is wrapped around the side of the Kiwanis headquarters near the Pyramids off Michigan Road at Interstate 465. Or others might have seen the unique Kiwanis ad on the floor at the Indianapolis International Airport featuring a hopscotch game.
But Kiwanis officials said they rolled out the ads in Cincinnati and Orlando due to the cities' concentration of Kiwanis Clubs, the activity level of those clubs, and the markets' favorable ad rates.
The initial focus is on network and cable television and digital ads. Kiwanis officials said that could be expanded to print, billboards and radio—and potentially to other markets—in the coming months.
They plan to evaluate the five-week pilot, which was launched April 17, before plotting their next step.
But early returns are favorable, Wiser said, noting the campaign has resulted in a 700 percent traffic increase on Kiwanis' more interactive website just two weeks into the campaign.
Local Kiwanis volunteers in Orlando and Cincinnati are also launching service projects to coincide with the five-week ad run and have been trained to reach out to local media to spread the word.
Kiwanis International Executive Director Stan Soderstrom called the campaign "a major strategic shift."
Dire straits?
Wiser conceded the campaign is long overdue. Several in the local advertising and public relations sector agree.
"The Kiwanis have done tremendous work in this community and others. They've just done a terrible job of telling people about it," said Bruce Bryant, president of locally based Promotus Advertising.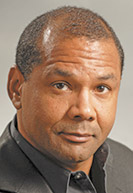 Bryant
Bryant, whose company did consulting work for Kiwanis International in the mid-2000s, said Kiwanis "has a big problem."
"Eight percent recognition is very low for an organization as old as they are," he said. "That shows a ratio of neglect that won't be reconciled easily or very quickly. It would be my guess they're really in dire straits."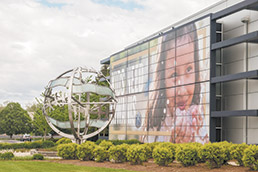 The new campaign includes a multi-story image on its Indianapolis headquarters. (IBJ photo/Eric Learned)
Bryant called a $350,000 marketing spend "a stop-gap measure," adding that it will take a commitment of 15 percent to 20 percent of the organization's $10 million annual budget to address the problem and reverse Kiwanis' loss in membership in "a serious way."
"Digging your way out of this bunker is a years-long proposition," Bryant said.
Kiwanis was founded in Detroit in 1915 mostly as a social and networking club. But by 1920, its focus was squarely on serving children, especially needy ones. That has continued to be Kiwanis' focus since moving its headquarters to Indianapolis in 1982. 
Initially, Kiwanis worked extensively with orphans and orphanages and focused on youth nutritional and medical needs, as well as hosting Christmas gift giveaways.
Now, Kiwanis and its volunteers build more than 200 playgrounds in the United States annually and sponsor 1,100 literacy programs. It is involved in vision screening and eyeglass purchases for children in need, shoe distribution, bicycle safety programs, and bicycle helmet distribution worldwide. It also supports youth leadership programs, such as Key Club, in schools across the country.
In all, Kiwanis officials said, the organization and its army of volunteers raise $100 million annually for projects for children worldwide.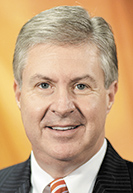 Soderstrom
"There's a certain magic to serving children. It's a part of the population that is most in need," Soderstrom said. "And there's something about a child's smile that warms the heart."
The group has more than 16,200 adult and youth service-oriented clubs globally and more than 700,000 members when all types are combined, including adults, youth and associates. That total number is up over combined membership 25 years ago.
But Soderstrom acknowledged adult club membership has been in "a slow, steady decline" the last five years. Membership in Kiwanis clubs has fallen from 324,000 in 1992 to 200,000 today. 
Widespread problem
Kiwanis is far from alone. Organizations such as Rotary, Lions, Eagles and Elks also have reported steady, and in some cases significant, membership declines over the last two decades.
The Freemasons told USA Today in 2015 that group had lost nearly 3.8 million members since its peak in the 1950s. The Elks has reported that its national membership decline began in 1980 and tumbled from near 1.7 million to fewer than 760,000 in 2014.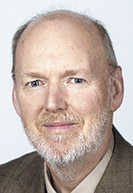 Sparks
"I tend to see this as a cultural trend that has to do with the changing media environment," said Glenn Sparks, a Purdue University professor who has studied the effects of media on people, groups and gatherings for 31 years.
Service organizations like Kiwanis failed to reposition themselves as the internet and other social media evolved, Sparks said.
"They were all about the meetings—the speakers imparting useful and/or entertaining information, and the opportunity to gather to socialize and network," he said.
"Increasingly, people are getting those needs met online. We certainly don't need to go to a meeting to hear a speaker," he said. "You can pull that up on YouTube in seconds."
As part of the study conducted for Kiwanis by Borshoff and Indianapolis-based Strategic Marketing & Research Insights LLC, people were asked what would make them join a service club.
"They mentioned the things Kiwanis was involved in," Wiser said. "That was our eureka moment. We realized we failed to change the way we were messaging about ourselves with the changing times. "We need to meet new and prospective members where our mission is," she added.
To do that, Soderstrom said, the new campaign is "very externally focused. Before, it was internally focused. It was more about the meetings."
Jason Mueller, assistant vice president for communications for Riley Children's Foundation, said it's time people understand what his organization has known about Kiwanis for decades.
"In this community alone, Kiwanis has raised millions of dollars for things like pediatric research for diabetes, care for parents of sick children, and early diagnosis of autism and neurodevelopmental disorders," Mueller said.
"They have had an impact with our organization and in this community that is beyond measure."•
Please enable JavaScript to view this content.