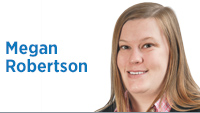 Recently, when doing one of my numerous news check-ins throughout the day, I noticed a disturbing story floating around Facebook.
It had been a few days since three men in Portland, Oregon, had seen another man yelling slurs at two teenage girls, one of whom wore a Muslim head covering.
These three men decided to step in to defend the girls from the attack and became victims themselves. They were all stabbed and two of them lost their lives. It was obviously horrible and incredibly sad.
But the story that disturbed me a few days later was focused on what you should do if you find yourself in a similar situation.
We have all seen the news. It is happening more frequently. The woman in Walmart telling another woman to go back to Mexico and then using racial slurs against someone who spoke up to defend the woman. The drunk guy on a beach yelling at a group of Muslims. The woman in the cell phone store using racial slurs and threatening violence. Another woman doing the same thing at a grocery store in Chicago.
It is completely plausible that any one of us could find ourselves in a situation where someone is being verbally attacked.
This article discussed what one should do and stated that the decision is deeply personal.
Should you get involved? Of course, we all have been raised to stand up to bullies and not permit this sort of thing to happen in our presence. But is it safe to say something? Do you have a plan for what to do if something goes wrong and the loud-mouthed bully is also armed and dangerous? Should you keep your head down and avoid a potential problem for yourself?
While I understand why you would have an article discussing this problem, I found it depressing and deeply disturbing.
We cannot simply stand by when someone is being attacked.
We cannot allow it.
I know taking action can come with consequences to individuals, but inaction will come with profound consequences felt across our entire society.
It is an uncomfortable conversation and I know many will roll their eyes at the comparison, but here we go, anyway: Nazi Germany was not built in a day. The Nazis did not just jump straight to sending millions of people to their deaths in concentration camps.
The German citizens from that era have told us it started with the everyday prejudices and not enough people standing up.
Did they not stand up because they all agreed with what was happening? Surely not. Was it because they were scared? Of course. Do we want something like that to ever happen again anywhere? Definitely not—and certainly not in America, the land of the free and the home of the brave.
We all have an obligation to stand up and say something. Consequences be damned.•
__________
Robertson is the executive director of Enterprise Republicans and runs her own consulting firm, Frontrunner Strategies. Send comments toibjedit@ibj.com.
Please enable JavaScript to view this content.