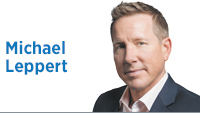 "America First" makes sense as a policy to many of our countrymen. Why wouldn't it? Taking care of business at home before venturing out into the neighborhood to help is the way most people live their lives.
Nationalism as an ideal or a platform will predictably drive down the warm and fuzzies from our neighbors. But the value of charity provided to countries less fortunate than we are, which is virtually all countries, is often misunderstood by our own public. It is also not the driving source of our popularity, or lack thereof, with our most closely valued allies.
The Pew Research Center gathered data from 37 countries and determined that only 22 percent of the international community has confidence in President Donald Trump. That's 5 points worse than Russia's Vladimir Putin and 6 points below China's Xi Jinping. In contrast, Germany's Angela Merkel rates 20 points higher, at 42 percent.
Pew began measuring America's image abroad in 2002. While that 15 years of data collection is significant, it measures only three presidencies—and just the beginning of the third. Further, no good data existed before Sept. 11, 2001, which is obviously a globally significant date in this particular discussion.
While Pew's historical graph of international confidence that the U.S. leader "will do the right thing" looks somewhat partisan in nature (decreasing under Bush, rising under Obama and plummeting under Trump), it also appears to shift in the Bush/Obama years in line with American military aggression. Global confidence in the United States appears to decrease as our military engagement increased under Bush, and spiked severely as Obama was elected on a foreign platform of getting out of the war business.
President Trump's sharp decline appears to be less connected to military strategy. His positions on the Mexican border wall, and his travel-ban initiative directed toward many predominantly Muslim nations are examples of non-military policies driving down confidence in Trump abroad.
The image of America's citizenry doesn't shift as quickly as its leaders. That is a good thing in times like these. It shouldn't be surprising—though it was for me—that the elected American leader's unpopularity doesn't abruptly drive down that of the electorate responsible for his ascendency. I expect it will as that sinks in throughout the world; it will likely just happen more slowly.
But what difference does any of this make? To a staunch Trump supporter, I expect the apathy about this data to be sky high. To an Obama supporter, its value might well be inflated.
It is my view that Obama's numbers were actually nothing boast-worthy. I actually think we should do better than he did. Conversely, Trump's numbers aren't just bad, they are dangerous. And why? Because too many of the complex problems facing the planet today cannot be resolved without building coalitions. Unpopular leaders are generally, almost by definition, unsuccessful at creating a following.
The conflicts in Syria and in North Korea cannot be resolved by the United States alone. In fact, engaging in military action with North Korea on our own is largely viewed as potentially devastating for two of our strongest Asian allies in South Korea and Japan.
The ongoing civil war in Syria can be directly attributed to the complexities of outside influences.
The taunting we are experiencing from North Korean premier Kim Jong-un illustrates his clear grasp of our diplomatic weaknesses in the region, specifically with China.
Donald Trump did not create these challenges. But the plummeting of global confidence in him will make his ability to address them far more difficult than they have to be. As a rule on the world stage, just as in any neighborhood, finding ways to be hated less usually is a strategy worth trying.•
__________
Leppert is a public and governmental affairs consultant in Indianapolis. He writes at HeartlandNow.com. Send comments to ibjedit@ibj.com.
Please enable JavaScript to view this content.