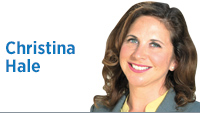 Last January, while we were debating crowd size at the inauguration, the 2017 Edelman Trust Barometer revealed that trust is in crisis not only in the United States, but around the world.
Edelman claims the general population's trust in all four key institutions—business, government, non-governmental organizations and media—has declined broadly, a phenomenon not reported since Edelman began tracking trust among this segment in 2012. Further, Edelman posits that, along with the fall of trust, the majority of respondents now lack full belief that the overall system is working for them. In this climate, people's societal and economic concerns—including globalization, the pace of innovation and eroding social values—turn into fears, spurring the rise of populist actions not only here, but in places like the Philippines.
For perhaps more than a year now, many of us have been distracted by the constant news cycle that has overtaken and amplified American politics in unprecedented, and all too often, negative ways.
In the quiet of our own minds, it is beyond time to intentionally pause our reaction to the latest drama and begin to consider some disturbing trends that will absolutely affect democracy in our country. What are the effects of an active campaign against trust?
We need to be concerned that, here in Indiana, newsrooms are shrinking and the business model of traditional journalism is failing. What does that mean for our state, let alone the world, when we are forced to rely only upon opinionated bloggers rather than trained journalists to cover county commissioners meetings, let alone White House press briefings?
In 1997, Wag the Dog hit U.S. theaters to critical acclaim but a good deal of scoffing.
The film tells the story of a U.S. president caught in a scandalous situation just days before the general election. With his chances of victory looking slim, one of his advisers hires a Hollywood producer to manufacture a war in Albania that the president can heroically end, all presented through mass media. 
It seemed so preposterous at the time. But for far too many today, this is now an expectation. Fact, science and reason get devalued to strong opinion, and today, sometimes you make a stronger case by having a stronger opinion, not stronger information.
This is an issue not only of content, but of medium. Consider that millennials (and those coming behind them) have been raised in a time when their entire lives are documented in very public ways. From Twitter to Facebook to Snapchat, these media companies have now set us up to communicate and to compete for "likes" and attention. They set us up to commodify our personal lives for their own gain, life events like breakups and graduations all tracked by logarithms to benefit their online ad sales.
This just feels creepy, and it happens to us every day. Cyber bullying, consumer data tracking and other realities of our online lives all contribute to a lack of trust in not only the motives of institutions but in our offline lives as well.
You have to wonder, when high school students go to write term papers in five years, what will they consider to be a trustworthy news source? We need to worry about this today. Someone once told me that the worst feeling in the world was having to doubt something that was once unquestionable. That certainly feels bad, but more important, we might be entering an age where lack of trust becomes destructive.•
__________
Hale is a former member of the Indiana House and ran for lieutenant governor in 2016 on the Democratic ticket. Send comments to ibjedit@ibj.com.
Please enable JavaScript to view this content.