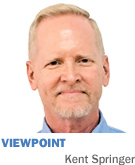 On June 28, Indianapolis Public Schools announced its plans to close three high schools, including Broad Ripple Magnet High School for the Arts and Humanities. While the Broad Ripple Village Association understands the IPS recommendation to close BRHS, we believe that, as the district and its board evaluate options for future use of the school property, it is essential that the facility continue to be used for public education.
Here are three points to keep in mind as this process moves forward:
• Broad Ripple possesses a long-standing tradition of neighborhood schools, and it is imperative for area residents to have public-school options for their children.
Broad Ripple High School was established in 1886 and became IPS' fourth high school in 1923. It has provided a sense of identity and community for more than 130 years. A number of Broad Ripple High School alumni have stayed in or returned to the village to shape the community and grow its businesses.
Former Indiana Pacer and Broad Ripple High School alumnus George Hill sent a tweet immediately after the closing was announced asking for investors to help bring the school back. Hill and other alumni consistently mention their deep connection to the Broad Ripple community stemming from their time in school. Such bonds provide the roots for a community's continued growth.
• Maintaining a high school within village boundaries will increase resident retention and raise the profile of Broad Ripple among potential new residents moving to the Indianapolis area.
Yes, boutiques and coffee shops are wonderful amenities, but schools are often the determining factor for families choosing a home or neighborhood. Given the desirable location of the facility, surrounded by several amazing arts and cultural organizations, the opportunities for collaboration are endless.
Broad Ripple is one of Indianapolis' success stories. For more than a century, the neighborhood has thrived while evolving to serve the needs of residents. However, without a viable, neighborhood-based high school, Broad Ripple's long-lasting community development and sustainability are unachievable.
• The school building is an essential part of Broad Ripple's infrastructure and must serve as a hub for learning and community growth.
It is particularly important to preserve this facility as a hub for education, art and community. Such uses are not profit-bearing ventures and speak to the character and essence of Broad Ripple. Throughout its history, Broad Ripple High School has opened its doors to the community and invited it in for special events, performances, sporting events and community gathering.
If the building is sold to a developer, no such facility would be built in its place to ensure these important community activities have a continued home. Maintaining a high school in Broad Ripple creates a diverse mix of educational, business and entertainment offerings throughout the village.
Finally, BRVA members believe strongly in community input and involvement throughout this process. We've heard others call for forming a community task force and are supportive of that idea. Open communication and collaboration will lead to the best solution for all involved
It is imperative that community members weigh in and help shape the facility's future, which we strongly believe should remain scholastic and rooted in community service.•
__________
Springer is a board member of the Broad Ripple Village Association and its past president.
Please enable JavaScript to view this content.