Google Glass did not become the consumer hit the tech giant envisioned after unveiling it in 2012.
But it continues to get traction in the enterprise market, so much so that the leader of an Indianapolis firm whose service is based on the device is projecting significant growth next year.
Hodei Technology LLC sells software that allows health care practitioners to securely live stream what they're seeing and get real-time guidance. The idea is that specialists can now "see" patients in remote areas through an intermediary wearing the device.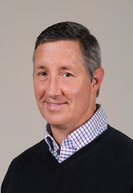 Guy Mascaro
Hodei is one of only 12 firms globally that sell solutions via Glass. Its revenue mostly hovered in the low-six-figure range after its founding in 2014, but this year it expects to rake in about $1.4 million. Next year, CEO Guy Mascaro said, the six-person company projects to generate about $11 million in revenue.
"We're ambitious, but the reality is we've been slow and steady and we've been working to get the product right," Mascaro said. "The product is now right … and now it's just customer adoption and usage."
To date, Hodei has been bootstrapped, but it is looking to raise about $3 million in a seed round. Also, it plans to tap into state incentives to support its plans to add 50 to 60 employees next year.
Glass' first concept video debuted in 2012, and it depicted a hands-free wearable that could display weather, give directions, take verbal commands and more. But by 2015, the product had become the subject of widespread consumer ridicule for its technical flaws and perceived creepiness.
But that wasn't the case for enterprise customers, which adopted Glass as a training and productivity tool, among other uses. Hodei found its niche with health care clients interested in serving patients in remote locations, sometimes hundreds of miles away, offering what it calls "virtual telepresence." 
It works like this: An orthopedic surgeon in a metropolitan area, for instance, wants to do a post-surgery examination with a patient in a rural area. That patient would meet with a primary care doctor or nurse nearby, who would have access to Google Glass and a tablet to activate the HIPPA-compliant live stream session. 
The remote specialist, who would be stationed at a computer or laptop, would speak with the provider and patient, take screen shots of the provider's field of view and more.
While telemedicine is generally thought of as a video session between a patient and doctor, telepresence allows the specialist to have a greater level of interactivity, Mascaro said.
"The patients don't feel slighted," he said. "They feel like they still got to see their doctors."
Hodei leases the devices and charges monthly for its software. It calls its point-to-point software platform Gemini. It has another "one to many" training platform called Ikasi, which allows medical students across the country, for example, to see an expert surgeon at work. Today, the company has about 30 Glass units in the market.
Mascaro said the company's robust growth projections are tied mostly to Canada, where some medical specialists are hundreds of miles from populations who need them. There, he said, the company plans to deploy a few hundred Gemini units over the next couple of months.
"I would assume that in the next 18 to 24 months that we would have 3,500 Gemini units out there and maybe 700 Ikasi units globally," he said.
Mascaro said that since Google introduced its Enterprise Edition (which has a better camera, processor and battery life than the original Explorer version), Hodei's been getting interest from Portugal, Australia and other countries.
He said potential future applications include delivering specialist care at home, long-term-care centers and even prisons.
Mascaro said his product is not intended to replace in-person visits with experts, which will still need to occur under certain circumstances. But there are many occasions when telepresence sessions can be far more convenient.
"Let's say you had your hip replaced," he said of a patient in a remote location. "Every couple of months, you're going to drive 800 miles just for a 15-minute appointment. With this, that doesn't have to be."
In addition to Mascaro, the principals of the company are co-founder Dan Murnane and Chief Technology Officer Mark Gamache.
Mascaro said he spent much of his career in health care, including stints in the U.S. Army, Johnson & Johnson and Eli Lilly and Co. He started a clinical education company in the mid-2000s, he said, which ultimately led to his interest in using Glass to enhance training and education in health care.
Please enable JavaScript to view this content.