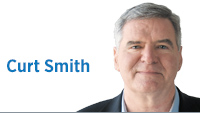 Churches in Indiana adorn and sculpt our landscape. Some are vigils at small-town crossroads, others dot the hills and hollows of rural areas, still others loom large on the horizon in cities. No wonder many Hoosiers see the church as merely a building used for an hour or two on Sunday mornings.
The true church, however, is the people of the Christian faith who build such structures, worship therein, and carry shared beliefs outside those walls into their everyday interactions. By this understanding, the church is the single most significant institution in Indiana, both in raw numbers and in influence.
With more than eight in 10 Hoosiers (83 percent of adults) self-identifying as Christian, this group—even accounting for the immense diversity within this one faith tradition—has an outsized influence in public life. Significantly, more Hoosiers profess Christian faith (4.1-plus million) than have jobs (3.33 million), parent children (800,000 Hoosier households) or are married (about 2.6 million, or 52 percent).
This faith gives rise to values that prompt behaviors, which in turn affect virtually all aspects of Indiana. The church is about far, far more than worship on Sunday morning. It affects whom we elect, how we earn and spend money, and the ways we solve shared problems.
So a recent report by George Barna, a noted pollster and demographer, detailing the life of the church in Indiana is required reading for those seeking to understand and work with the Indiana church. It offers much to encourage us about the spiritual health of Indiana.
Barna—who coined the term SAGE for the "spiritually active, government-engaged" voters who gave Donald Trump and Mike Pence 81 percent support in the recent election and, therefore, the White House—has long studied Christianity in America. He laments the state of the American church, but he remains a hopeful voice who would congratulate Indiana for some notable numbers.
He surveyed almost 80,000 Americans online and via telephones over seven years. From that comes the Indiana numbers revealing 83 percent Christian adherence, including Catholic Christians at about 13 percent (lower than other surveys I've seen) and Protestant Christians at 56 percent. The balance includes Orthodox Christians and charismatic Christians, as well as less conventional expressions of Christianity.
The 17 percent not identifying as Christian includes 10 percent of "no faith," 6 percent "other" (Jewish, Muslim, Buddhist, etc.) and 2 percent "unsure."
This pattern is fairly uniform across Indiana (90 percent Christian is the high in the Evansville market). Indianapolis, at 85 percent, is higher than both Chicago (78 percent) and Columbus, Ohio (77 percent).
Among those surveyed, most worshipped inside a church recently. Forty-two percent said they had attended a church or worship service in the past week (that's about 2.1 million Hoosier adults), 11 percent in the past month (add another half-million Hoosiers), and 10 percent more within the past six months. In all, that's 63 percent, or about 3.2 million Hoosiers adults. A scant 5 percent of Hoosiers report never attending a church service—close to the 6 percent of "other" faiths more likely to attend religious services in a temple, mosque or synagogue, if at all.
Stated another way, more Hoosiers attend a local church service each and every weekend—about 2 million—than attend Colts and Pacers home games in an entire year—perhaps 1 million.
Such numbers help us understand and respect the choices our fellow Hoosiers make regarding our sacred rights of freedom of conscience and freedom of religion. To that we should all say a hearty, "Amen!"•
Click here to see all of the latest Forefront columns.
__________
Smith is president of the Indiana Family Institute and author of "Deicide: Why Eliminating The Deity is Destroying America." Send comments toibjedit@ibj.com.
Please enable JavaScript to view this content.