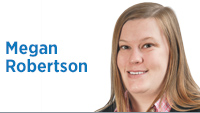 Since watching the most negative presidential campaign in recent history play out in 2016, many have called for a return of civility in politics. Certainly, we should be able to have a more civil public discourse than has played out over the past several years. 
We need more than just civility. We need to return honor and decency back to politics. In short, we need to bring the service back to public service. 
In the days of Donald Trump, Anthony Scaramucci and endless talking heads—nay, screaming heads—on the left and right, it is easy to forget that running for office or working in government is supposed to be about public service. It is supposed to be an honor and the highest form of civic engagement. 
It is not supposed to be self-promoting grandstanding that serves the elected official more than his or her constituents. It is supposed to be based on logic and facts, not scoring political points and payback for your personal enemies. 
This environment is not only having a negative effect on the people government is supposed to be serving; it is destroying the pipeline of good candidates and public servants we have come to rely on in government. 
Tell me how many of us would want to work in the White House right now? A place completely overrun by chaos where your boss is so erratic that you have no idea if you will be pulled into the latest scandal or disaster.
And how about running for Congress? Even on its best day, the House of Representatives is no picnic. Now? As a Republican, I cringe at the thought of having to discuss the tweet of the day or Scaramucci's obscenity-filled, on-the-record meltdown. 
Sure, Scaramucci is gone, but his removal was like pulling a weed and leaving the root. Every day, it is some scandal, some new catastrophe to address. You cannot even let your kids watch the news because you might forget to turn the channel before the political and government coverage starts.
Is it any wonder the Republican primary for U.S. Senate is starting to resemble children fighting over a toy screaming, "MINE!" filled with mud-slinging and tantrums? Honestly, I expect more maturity from my 12-year-old nephew. Hoosier Republicans do not care who started the squabbling; we want it to stop. Act like you are running for the U.S. Senate, not student council. 
Enough is enough. It is time to put a stop to this nonsense. 
If you are a community leader reading this column and agreeing, please stop reading and do something about it. We need you to run for office. If you are a mother who wants to wash these politicians' mouths out with soap, we need you to run for office. If you are a smart business owner or have some kind of specialized knowledge, we need you to bring your experience and knowledge into elected office. 
I know I have not painted a pretty picture of the current state of affairs in public service, but we need you to step up. If you do not, I shudder to think who will.• 
Click here to see all of the latest Forefront columns.
__________
Robertson is the executive director of Enterprise Republicans and runs her own consulting firm, Frontrunner Strategies. Send comments to [email protected]
Please enable JavaScript to view this content.