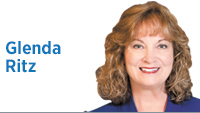 Recently, The Indianapolis Star featured a story with the headline, "Change threatens dual-credit classes." These dual-credit courses are offered to students throughout Indiana to give them the ability to earn free college credit while still in high school. High schools partner with colleges and universities to offer these credit-bearing courses, and families love the financial savings and academic opportunities of these courses.
The Higher Learning Commission instituted a new rule that requires dual-credit teachers to have at least a master's degree in the subject area in which they teach or an additional 18 credit hours in that subject if their degree is in another specialty. High school teachers not meeting these requirements who are teaching dual-credit courses have until September 2022 to obtain the required higher education.
Why is this a concern for Indiana school districts? The answer is simple: Indiana does not value graduate-level education for teachers. During Tony Bennett's term as Indiana superintendent from 2008-2012, he pushed for a drastic cut in compensation for graduate education and years of service for teachers. Legislation was passed to mandate school districts revamp their salary schedules accordingly.
Without adequate compensation for obtaining a master's degree, younger teachers have not pursued them and those with master's degrees are near retirement. Thus, we now face a potential shortage of teachers qualified for dual-credit courses.
In general, master's degrees are recognized to enhance a person's career prospects and give him or her needed specialized training. This used to be true in the field of education in Indiana.
I taught when additional education was highly valued. I advanced on the salary schedule and professionalized my teaching license with two master's degrees that allowed me to specialize in special education and library science. These degrees enabled me to expand my areas of expertise and gave me more opportunities to serve students in various capacities. In addition, I achieved National Board Certification that also increased my compensation and validated my expertise.
Unlike the business world, teaching has limited opportunities to advance upward unless you want to pursue administration. We need teachers to remain in the classroom, so being able to move laterally within the profession is necessary. Teachers can only be marketable by continuing to gain education to add new specializations.
We need the Legislature to once again allow local school districts to determine how to best compensate their teachers for earning advanced degrees/training and how to draw teachers to areas of need within the teaching profession. Compensation needs to be built into the salary schedule so teachers are always encouraged to improve their skills, and the Legislature needs to support these efforts with changes in the law and appropriate funding to our schools.
I urge the Indiana Department of Education, the State Board of Education, leaders of the Legislature and education stakeholders to have urgent dialogue to solve this problem long term. The conversation should focus on the type of master's degrees and/or additional training that would be acceptable to encourage teachers to expand their skills, to fill needed teacher shortage positions, and to ensure we have teachers to teach dual-credit courses.
As a model, perhaps Indiana should begin the dialogue by looking to the highest-performing state, Massachusetts, which values both National Board Certification and/or approved advanced degrees and training tied to professionalized licensing and strong local compensation. Solving this problem long term will attract and retain quality educators in Indiana.•
Click here to see all of the latest Forefront columns.
__________
Ritz, a Democrat, is a former state superintendent of public instruction. Send comments [email protected]
Please enable JavaScript to view this content.