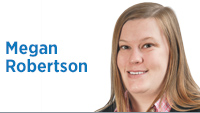 Anyone who is sick of the divisiveness and complete lack of compromise at the federal level is long overdue for some relief. It just so happens that Oct. 1 may have been the breath of fresh air we desperately need.
Generally speaking, it takes 60 votes to pass legislation through the United States Senate. Our country's founders did this purposefully in an effort to make the two parties work together.
Since the beginning of the year, it has only taken a simple majority of 51 votes to pass legislation on Obamacare due to a budgetary procedural rule. Since there are 52 Republicans in the Senate, GOP leaders have been focused on passing Obamacare repeal-and-replace legislation while they do not have to work with the Democrats. That rule, thankfully, sunsets on Sept. 30.
We will be back to the bipartisan slog—and I, for one, am thrilled. For one thing, we may see a focus on other issues where a consensus can be reached, as opposed to the majority of effort focused on the health care legislation. And, we may actually get a bipartisan solution to the issues everyone admits exist with Obamacare.
I know many Republicans are frustrated we have not been able to repeal and replace Obamacare prior to the Sept. 30 deadline. They are particularly frustrated by the GOP senators that blocked the proposed legislation. The bottom line is those GOP senators who did not sign on to the repeal-and-replace legislation did the entire Republican Party a giant favor.
Those proposals were, frankly, not very good options. Millions were going to lose the health care coverage they have become accustomed to having, and they were eventually going to start blaming the entire Republican Party for it. You cannot, as they say, put the toothpaste back in the tube. There is also the tiny detail that neither one of the proposals actually provided a long-term solution to the health care problems we face as a country.
Obamacare was drafted and passed in a completely partisan, Democrat-supported effort. It is flawed, largely because of that fact. We are not going to fix Obamacare with a similarly partisan Republican response. We are now being forced into a situation where we may actually find a real, long-term solution to a pretty complicated problem by working together.
The U.S. Senate has long been a place where statesmen accomplish great policy achievements by working with members of both political parties. It is the more measured, mature chamber of Congress that is less prone to the passions and partisanship of the House of Representatives. The grown ups in a room of screaming toddlers.
Now that Oct. 1 has passed, the Senate has a chance to reclaim that proud tradition by rolling their sleeves up and working together to address the may issues facing this country.
NOTE: When I told my wife about the topic of this column, she said it sounded kind of boring. My response: Good. We could all use a little break from the "excitement" of the Trump presidency—and good government usually is boring. Sign me up.•
Click here to see all of the latest Forefront columns.
__________
Robertson is the executive director of Enterprise Republicans and runs her own consulting firm, Frontrunner Strategies. Send comments to ibjedit@ibj.com.
Please enable JavaScript to view this content.