CSM Sport & Entertainment General Manager Ashlee Huffman called 2017 "challenging."

It certainly was eventful.

The Zionsville-based marketing firm rebranded from Just Marketing International (which included changing out JMI signage in July). Huffman became the general manager in May. And the local operation intensified a push to diversify beyond its motorsports roots to a broader spectrum of sports and entertainment while trying to figure out how it fits into CSM, a division of London-based Chime Communications.

That fit, Huffman said, could lead to great expansion opportunities for CSM's Indianapolis operation.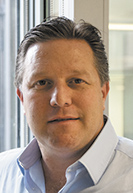 Brown
But the biggest change was the exit of Zak Brown, who founded the firm in 1995 and grew it into a motorsports marketing behemoth with $80 million in annual revenue and $12 million in profit. Replacing Brown—and his penchant for deal making—won't be easy.

Brown himself thinks his former protege is up to the task.

"Ashlee is very smart and very hard-working," Brown told IBJ from his London office. "She's proven herself to be an excellent negotiator. And she had the trait I wanted most from the people I worked with—she was very client-focused and a very good people person."

Just Marketing was sold to Chime in 2013 for $76 million, but Brown, 46, stayed on in a leadership role until leaving at the end of last year to take over Formula One team McLaren.



Brown's departure came on the heels of the exit of Just Marketing President and Chief Operating Officer Jon Flack, who become president of Schmidt Peterson Motorsports last November. Since Brown moved to London in 2013, Flack had been in charge of the local office.

While a lot is in flux at the Zionsville operations, just north of 106th Street between Zionsville and Michigan roads, there's one thing Huffman knows for certain.

"I'm not trying to step into Zak Brown's shoes," she said. "He's a one-of-a-kind."

That doesn't mean the 39-year-old Frankfort native and daughter of former motorcycle and USAC sprint car racer Terry Pletch lacks confidence in her or her staff's abilities.

"I'm an operations person," Huffman said, surveying her modest second-floor office, which is sans decoration aside from a couple of family photos and two drawings by her 11-year-old daughter. "I've always had good consumer insights. I can put together deals that can make both sides win."

Movin' on up

Huffman joined Just Marketing in 2004 as an account manager. She quickly made her mark working side-by-side with Brown on some of Just Marketing's biggest accounts, including Crown Royal and Johnnie Walker, in NASCAR and Formula One.

She graduated to senior account executive in 2007, and in 2008 started working on more global accounts as senior director of account transition.

In 2012, she became Just Marketing's head of business affairs.

"Everything we gave her to handle, she excelled at," Brown said. "And we gave her a lot. Everything from research, designing deals, negotiations and execution."

She was especially strong at taking national accounts and making them local at every track a series raced in, he added.

Huffman had two other traits that helped her succeed at Just Marketing, Brown said. First, she had a deep knowledge of motorsports, having grown up spending almost every weekend at a racetrack.

"I didn't need to teach Ashlee a thing about the sport of racing," said Brown, who drove professionally before starting Just Marketing. "Knowing the sport like she does from the grass roots up is a big advantage."

Second, Huffman "was very diligent," he said, never balking at the 14-plus-hour work days often commanded by Brown.

She's also a little old-school. She prefers talking to people in person or over the phone as opposed to emails and text messages when possible. If she wants to communicate with a co-worker, she likes to do it face-to-face.

"I wear my step counter to make sure I'm getting up and walking around the office," she said with a laugh.

And she doesn't shy away from disagreements with her staff. In fact, she embraces them.

"I'm all about the energy and vibe of a place, and there's nothing like a healthy disagreement," she said.

Using an old stock-car metaphor, Huffman added: "I call it good rub."

"If someone isn't challenging ideas, you're probably not coming out with the best ideas," she said.

Huffman, who did finance and legal work for the NCAA for a year before joining Just Marketing, said she still leans on the lessons learned working with Brown.

Beyond racing

She'll need all her operational and deal-making skills as the local CSM operation attempts to diversify to a broader array of stick-and-ball sports, esports and perhaps even into the wider arena of entertainment.
Ungar
"CSM's strategy to diversify and take sponsors where they want to go and where they can get their best return is a good one," said Ken Ungar, founder of local sports marketing firm Charge. "But it doesn't happen overnight."

Ungar, former chief of staff for the Indianapolis Motor Speedway and IndyCar Series, added: "We started diversifying at Charge [from motorsports marketing] six years ago, and we're still working on it."

Diversification is also a smart play because motorsports sponsorship isn't a fast-growing sector.

Several companies—including Target, Dollar General and Sprint—have recently downsized their racing programs or abandoned them altogether. NASCAR, sports marketers said, didn't come close to getting what it wanted when it signed Monster Energy as title sponsor in late 2016.

Adding to the challenges, CSM is not well known in the United States.

"They still have good clients and important accounts, but with so many departures [from the JMI era], they're a bit of an unknown quantity," Ungar said.

While CSM's Zionsville office will remain a hub for motorsports marketing, it could play a big role in the firm's nationwide expansion plans, and that could lead to considerable growth here, Huffman said.

Just Marketing was Chime's first North American acquisition, but it since has made a handful of others, with plans to grow its U.S. footprint.

Huffman declined to divulge the local CSM operation's annual revenue, but sources familiar with the company said it's down more than 20 percent from its zenith. While profits also are down, the company still drives a high-seven-figure annual profit, sources said.

At Just Marketing's height, it had 130 employees, with 60 in the United States. Now, the local CSM office has 45 employees dedicated to motorsports, with five—so far—working across sports and entertainment.

The reduction is "due to attrition through leaving or reduction in roles as CSM integrates multiple agencies under one umbrella," Huffman said.

She's optimistic about 2018, noting that her operation added several clients recently, including Jack Link's, Trans-Lux and Trans America. The local CSM office also has helped some of its motorsports clients, including Subway, LiftMaster, Hisense and Farmers Insurance, expand marketing beyond motorsports.

Hisense, a massive Chinese manufacturer of televisions and other electronics, for instance, started its account with Just Marketing in NASCAR and now is expanding to sponsorships in soccer and esports.

And CSM is looking to diversify beyond just sports, Huffman said, to "lifestyles, music, culinary and art."

"We're not guiding clients away from motorsports," she said. "But we're looking for the best marketing avenues for our clients."

The local CSM office is also hoping to close one or more sizable deals in the coming weeks, she said, but she declined to name the companies involved.

When asked how much the local operation would grow, Huffman said: "I think 2018 will be very telling in that."•