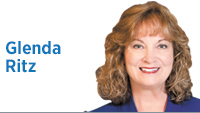 As an educator and a library media specialist, I have always been a champion of increased student access to computer-learning tools and online learning. Virtual learning has its place in all of our schools to deepen learning, enhance practice skills, and provide access to information. However, virtual learning should not be offered to students, using taxpayer money, as a complete alternative to school.
The key word is "school." If you have not read the Oct. 31 special report from Chalkbeat titled, "As students signed up, online school hired barely any teachers—but founder's company charged it millions," then you should. Not-for-profit companies like the one mentioned in the article make a lot of money getting chartered as a school and spending your tax dollars while failing to provide quality education to some of our most vulnerable students.
In Indiana, in the name of "choice," legislative leaders take money from these companies. These companies want to be able to effectively lobby for more state money to prey on our most vulnerable students through exclusive opportunities to capture more of the virtual education space.
Virtual schools in the K-12 space really have limited clientele. They mostly serve students who are in jeopardy of not graduating because of attendance, severe medical needs or expulsion. These are the very students who need a lot of personal support and parental monitoring to complete coursework. Sadly, some of these schools completely fail to provide needed support, potentially to pad their bottom line. This is why their graduation rates are dismal and the school accountability grades are F. These companies lure many of these students through effective advertising. They take our money and enroll our most vulnerable with little result.
If students need virtual-learning courses within their school schedule, then public schools can have these courses available with monitoring of the curriculum and completion, using the money already allotted for student learning.
I visited many school districts that used credit-recovery software to help students graduate. I saw online learning and specialized software being used to serve K-12 students on a daily basis.
Every day, school districts increase their role in serving students with technology. They are finding ways to get internet access to families without access. More districts are offering students one-to-one technology access during the school day and many students can take their devices home.
In many school districts, students also experience virtual learning during those winter weather days off from school to continue school learning even when they can't come to school.
Virtual learning continues to advance, even among our smaller school districts. In addition, there is nothing prohibiting school districts from accessing virtual-learning courses in other districts by forming partnerships, using already-budgeted state funding.
Some students do have unique needs. They might need expanded access to advanced-placement or dual-credit courses. They might require a flexible school schedule due to situations in the home. They might have advanced athletic training or medical concerns that mean they need to work from home or someplace other than school. All can use credit-recovery courses to graduate.
Virtual learning has its place, and it should play an active role in our classrooms. But in the vast majority of cases, virtual schools are simply unable to give our most vulnerable students the support and guidance they need. It is a failed alternative to our brick-and-mortar schools. All students need more support than a computer can offer.•
__________
Ritz, a Democrat, is a former state superintendent of public instruction. Send comments toibjedit@ibj.com.
Please enable JavaScript to view this content.