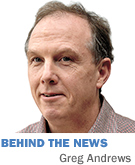 It's a tough job to defend your reputation when the public company you led has crashed into bankruptcy, leaving investors wiped out, thousands of employees jobless and tens of thousands of former customers feeling ripped off.

Such is the challenge confronting former ITT Educational Services CEO Kevin Modany and Chief Financial Officer Daniel Fitzpatrick, who are trying mightily to demonstrate in a federal lawsuit playing out in Indianapolis that, just because their company went up in flames doesn't mean they committed fraud.

The case, brought by the Securities and Exchange Commission in 2015, is heating up in the wake of the commission's decision over the summer not to accept settlement offers the two men signed in the spring. The unusual rejection—apparently a sign that commissioners viewed the terms (which weren't publicly disclosed) as too lenient—sets the stage for a June 2018 jury trial.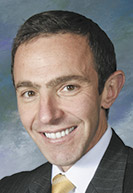 Modany
The SEC's blistering 56-page suit broadly charges that Modany and Fitzpatrick concealed from investors the "extraordinary failure" of two off-balance-sheet student loan programs ITT helped set up in 2009 after the financial crisis shut down the market for traditional private education loans.

The complaint alleges that, as loan defaults mushroomed, the pair "routinely misled" the company's auditor, PricewaterhouseCoopers, on numerous fronts—including by not sharing internal projections that showed even bigger problems brewing—an omission that "helped to further the defendants' fraudulent scheme."

But in a filing late last month, attorneys for the two men ask federal Judge Jane Magnus-Stinson to throw out many of the claims, derisively calling them "overreaching" and often "based on pure speculation."

"The SEC's pleading approach followed the commonly known tactic of throwing as much mud as possible against the wall in the hope that some sticks," the filing said.

In particular, the pair say they relied on an army of advisers for guidance on how to handle a range of sensitive issues, such as whether it was permissible for the company to make minimum payments on students' loans to prevent them from sliding into default.

The SEC alleged in its suit that minimum payments ITT made had the effect of masking the company's rapidly deteriorating financial condition, since it put off the need for the company to disclose that loans had gone bad and weren't going to be repaid.

Modany and Fitzpatrick's filing notes that both in-house and outside legal counsel reviewed its loan disclosures and earnings-call statements, without citing problems. Further, the men contend they were forthcoming with PricewaterhouseCoopers.

"Each quarter, PwC made 'hundreds' of requests for information from ITT, and in turn, ITT provided the requested information to PwC," the filing says.

"The SEC has no evidence that the auditor made any requests for information that were not satisfied by ITT in a timely manner. Many of the SEC's theories of liability with respect to the auditor stem from the unrealistic and improper notion that defendants needed to be mind-readers capable of knowing what additional information the auditor believed was important."

A spokeswoman for PwC did not respond by deadline to IBJ's request for a comment on whether the auditing firm believed it was misled.

ITT dismissed its 8,000 employees and shut down its 130 ITT Technical Institutes in 38 states in September 2016—driven under by federal sanctions, including a prohibition against providing financial aid to new students. The government said it tightened the screws because it had "significant concerns about ITT's administrative capacity, organizational integrity, financial viability and ability to serve students."

In short, ITT was under unprecedented scrutiny over whether its expensive diplomas (a two-year associate's degree ran some $45,000) were leaving students awash in debt while failing to properly prepare them for gainful employment.

The suit is one of a litany of legal challenges facing Modany and Fitzpatrick. They also are defendants in a 3-year-old predatory-lending lawsuit filed by the federal Consumer Financial Protection Bureau. In addition, ITT's bankruptcy trustee, Deborah Caruso, has said she is considering her own suit against the pair.

Modany is represented by Philadelphia-based Morgan Lewis & Bockius and Indianapolis-based Ice Miller, and Fitzpatrick is represented by Chicago-based McDermott Will & Emery and Cincinnati-based Frost Brown Todd.•