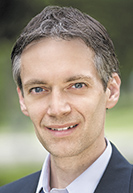 Miller
Jeff Miller, a prominent Republican member of the Indianapolis City-County Council, is entangled in an investigation by the Indianapolis Metropolitan Police Department following a report that someone matching his description molested a 10-year-old girl.
An Oct. 20 IMPD incident report lists the alleged offense as "sex crime—child fondling." The location listed is Miller's Fletcher Place home.
The suspect is identified as a 50-year-old white male who is 5'11" and 160 pounds—all of which matches Miller. IBJ obtained the report by searching for Miller's name in IMPD's incident-report database, though the report itself does not explicitly name him as the suspect.
In the report, an officer wrote that "I learned that a ten-year-old child disclosed she had been molested."
On Oct. 21, police executed a search warrant at Miller's house, seeking "any and all hand held body massagers, or massage tools or implements, including but not limited to one that is described as a blue 'blob' with a ribbon on the back for your hand and one that is described as a wood massager that is arched and has spikey things that roll," according to a copy of the search warrant on file with the Marion County Clerk's Office.
The warrant also authorized police to search any container, bin or box that holds "an assortment of body massagers," and to take photographs of the house, garage and vehicles.
The police officer who signed the incident report, Sgt. Eli McAllister, confirmed Thursday that the investigation was continuing but declined to say if the Marion County Prosecutor's Office was involved.
"Honestly. I can't comment on any ongoing, open investigations," McAllister said.
He declined to say whether the location in the report—Miller's house—was where the alleged incident took place or just where police conducted an interview.
A spokesman for the prosecutor's office, Michael Leffler, told IBJ on Oct. 27 that no charges had been filed, but declined to say whether the prosecutor's office was investigating.
IBJ attempted to reach Miller for comment by phone and at his house. Miller did not return several phone calls. A man who answered the door at Miller's house on Oct. 28 identified himself as Miller's stepfather, retired Detroit anchorman Mort Crim. He said Miller was not available for comment, but declined to say whether Miller was home.
The IBJ reporter did not tell Crim the purpose of the visit, but a few minutes later, Crim called the reporter and said his stepson had "done nothing wrong."
"He's an honest man, I can assure you," Crim said.
Miller has been a member of the City-County Council since 2011. He is known for bipartisanship and frequently votes with his Democratic colleagues. Miller, who was re-elected in 2015, represents District 16, which covers parts of downtown and Fountain Square and extends to near the University of Indianapolis.
Council Minority Leader Mike McQuillen did not reply to an IBJ reporter's phone call. Spokespeople for council President Maggie Lewis and Mayor Joe Hogsett referred IBJ to the police department.
Since the report was filed, Miller has continued to attend community functions. He tweeted on Thursday about attending a "problem property" task force group and a meeting for the Indiana Recycling Coalition.
Please enable JavaScript to view this content.