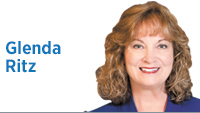 The Indiana General Assembly is making plans for a new session. While this is not a budget year, lawmakers representing our rural communities need to focus now on supporting our rural schools and communities in preparation for the next biennium.
The Indiana Rural Caucus, a bipartisan group of rural legislators from both the Senate and the House, was formed in 2009. At that time, it set out to address topics such as expanding broadband coverage, farmland assessed valuation, transportation and transportation infrastructure, rural health care issues, working more closely with local zoning and health boards on agricultural issues, methamphetamine use and production, and finally, a more equitable funding formula for rural schools. While some of these areas have seen some progress, much still needs to be done to support our rural communities.
It is time for the Indiana Rural Caucus to hold a summit, inviting school district superintendents and rural community leaders. The agenda, at minimum, should include strategies to support the school districts and strategies to attract businesses to Indiana's rural areas.
At nearly 250,000, Indiana has a larger absolutely rural student population than all but eight other states. Proportionally, these students represent roughly one in four of the state's public-school students, with 41 percent eligible for free and reduced lunch.
Rural students deserve passionate dialogue about the needs of their schools and how to provide for these needs through additional programmatic funding support within a more equitable school-funding formula. Indiana rural schools know how to prepare our students, but they need funding to continue to provide a well-balanced curriculum and to attract teachers when their student populations decrease due to rural economic changes.
The Indiana Rural Caucus must also seriously explore ways for the state to assist rural communities in attracting businesses so that our rural populations don't wither away. The summit should offer a forum for sharing what has worked in some of our rural areas to create employment opportunities with the intention of developing a plan with the governor to assist our rural communities to build their economies.
You don't need to travel far outside of Indianapolis to realize Indiana is a rural state. The majority of members in our General Assembly represent rural areas. Their votes really do count, and add up, to stop legislation that would hurt rural economies and their schools or to pass legislation that can assist rural communities and their schools. It is time to call the Indiana Rural Caucus to action.•
Click here for more Forefront columns.
__________
Ritz, a Democrat, is a former state superintendent of public instruction. Send comments toibjedit@ibj.com.
Please enable JavaScript to view this content.