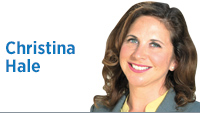 It's a noble cause, but a pretty tall order. While it is heartening news that our governor hopes to increase infant survival in Indiana by 2024, he will need all the help our state can muster—and has not a moment to lose.
Today, we've become aware of too much evidence that Hoosier kids are in real trouble.
Indiana has more children in its child welfare system than does any surrounding state— including those with nearly twice Indiana's overall population. Since 2012, the number of Indiana children who entered foster care because of parental drug abuse has increased 230 percent. At the same time, the number of children in care rose 79.4 percent in Illinois, 21.8 percent in Ohio, and 22.7 percent in Kentucky. In Michigan, the number of children entering foster care actually declined 2.3 percent.
Clearly, we can do better than this. Beautiful Vanderburgh County had more children of drug users enter foster care than did major cities, including Miami and Las Vegas.
The governor is right to concentrate on infant mortality. It's an outrageous and unacceptable fact that Indiana has the very worst infant mortality rate in the Midwest and is in the bottom 10 states nationally. Here, more than seven babies die for every 1,000 live births. And the problem has been getting worse, in spite of the fact that two years ago, in January 2015, former Gov. Mike Pence tried to tackle the problem with a comprehensive campaign to improve infant survival.
And since 2013, the Indiana State Department of Health has commendably declared that reducing infant deaths would be its top priority. The Legislature has allocated more than $17 million to the fight since then. That money is being spent on grants to grass-roots charities, the development of a mobile app for pregnant women, and a marketing campaign focused on safe sleeping practices and the importance of prenatal care. Indiana's infant death rate still rose.
Success will mean more than lip service and campaigns. It will take a comprehensive, all-hands-on-deck approach. It will do no good to teach pregnant moms not to smoke when they are addicted to opiates or they have no food to eat or no access to medical care.
There are plenty of other harbingers of doom as well. What we are doing is not working.
Indiana has one of the worst records in the nation of sexual violence against children, and more children are themselves being born addicted to opiates here than in most other places. In Wayne County, some estimate up to 10 percent of infants are born addicted. And the rate of children giving birth to children has been rising for far too long.
The canary in the coal mine has stopped singing. Recently, the director of the Indiana Department of Child Services noted in her resignation letter to the governor that "a continuation of state policies will all but ensure that children will die."
Children will die.
Children right here in Indiana.
We should all be terrified for these kids. If you saw a child wander into a dangerous intersection, you wouldn't hesitate a moment to jump in and save her. This is no different. We are in the right place at the right time to accomplish a great deal of good for Indiana's children.
This new year brings new hope and opportunity to set politics aside and work on the issues that matter most. May the wind be at your back, governor. There is not a moment to lose.•
Click here for more Forefront columns.
__________
Hale is a former member of the Indiana House and ran for lieutenant governor in 2016 on the Democratic ticket. Send comments to ibjedit@ibj.com.
Please enable JavaScript to view this content.