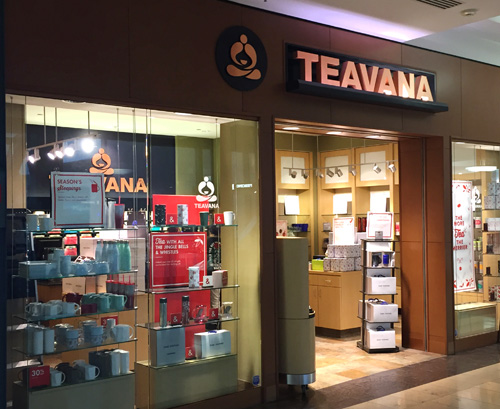 Simon Property Group Inc. has settled its lawsuit with Starbucks Corp. stemming from the Seattle-based coffee giant's plans to close dozens of Teavana stores in Simon's malls.
Details of the settlement, which was reached Jan. 8, were not disclosed.
Starbucks announced in July that it planned to close all 379 of its Teavana stores in the next year, with most closures occurring in the spring of 2018. Only two of Simon's leases with Teavana expire prior to the spring, and the other 76 extend as far as January 2027.
To stop the closures, Indianapolis-based Simon sued Starbucks in August, arguing that allowing Starbucks to close the Teavana stores would render futile any future attempts to enforce lease covenants. Simon already is grappling with filling other mall spaces vacated by a slew of bankrupt retailers.
Simon won a significant victory in late November, when Marion Superior Court Judge Heather Welch sided with the company and granted its request for a temporary injunction until the case could be decided at trial.
On Dec. 19, the Indiana Supreme Court took the rare step to accept Starbucks' appeal in the case directly from Marion Superior Court, bypassing the state's Court of Appeals.
Teavana operates stores locally at Circle Centre mall, the Fashion Mall at Keystone, Castleton Square Mall and Greenwood Park Mall.
A Starbucks spokesperson confirmed that the company had reached a settlement with Simon but did not provide details.
"We are thankful to our customers who have enjoyed Teavana tea at these specialty retail locations and will continue to emphasize Teavana tea in new and different ways at Starbucks," the spokesperson said.
Please enable JavaScript to view this content.