City officials are considering an ordinance to crack down on hotels and motels they say are a magnet for crime, pose a danger to area residents, and drain city police and fire resources.

The metropolitan and economic development committee of the Indianapolis City-County Council is set to discuss a proposal Feb. 12 that would tie hotel licenses to their operators' efforts to curb police and fire runs at their establishments. If the proposal passes out of committee—and with bipartisan support, that's likely—it will be heard by the full council at its Feb. 19 meeting.
Evans
Councilor Jared Evans, the Democrat who sponsored the measure, said it is aimed at a relatively small number of hotels and motels whose patrons generate thousands of calls to police and fire crews annually.

"When I was campaigning, I heard a lot about this issue," said Evans, who took office in 2016 to represent a district on the southwest side. "I began to ask, 'Why do we license hotels that have all kinds of problems?' We need to have an ordinance that outlines a clear process for handling this issue."

The proposal stipulates that any hotel generating 1.2 or more police and/or fire calls per room in a year would be put on probation or possibly have its annual license-renewal rejected. For a 100-room hotel, that threshold would be 120 police, fire and/or ambulance calls generated by guests per year. Calls from hotel employees would not be counted.

Evans and Jason Larrison, director of the city's Department of Business and Neighborhood Services, studied several municipalities—including Columbus, Ohio, which enacted similar legislation in 2015—before arriving at the 1.2-calls-per-room threshold. The law would not apply to Airbnb rentals or hotels with four or fewer rooms.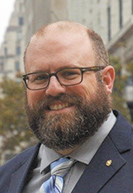 Larrison
"This isn't us picking on any one business," Larrison said. "This is the threshold where we've found it's becoming a problem. When you have an establishment that has this many runs, it becomes a drain on [city] resources."

If this measure had been in place in 2017, 15 Indianapolis hotels likely would have been affected, according to information provided by the city. But it's tough to tell for sure. Officials acknowledged they are not certain they've removed from the data all the employee-generated calls, which would not count toward the total.

The city information shows those 15 hotels generated nearly 2,700 police and fire calls last year. Eight of those establishments generated more than 150 calls each in 2017 and another was responsible for 149. Three were the site of more than 300 calls, and police and firefighters responded to a whopping 510 calls at the Motor 8 Inn on North Shadeland Avenue. That's 1.4 times a day.

"This is about having objective criteria to maintain a license," Larrison said. "We're putting some numbers to it and letting hotel operators know exactly where they stand and the steps they can take if need be."

City and local hospitality officials said most of the problem hotels are owner-operated, and not affiliated with a franchise.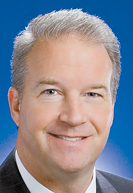 Dora
"If you're running a quality franchise hotel—and paying the franchise fee—you have a pretty strict list of rules and specifications you have to follow," said Jim Dora Jr., CEO of General Hotels Corp., which operates multiple hotels in Indiana.

Motivation

City-County Councilor Scott Kreider, a Republican who co-sponsored the proposal and represents a district on the south side, sees the proposed ordinance as a way to work with hoteliers and motivate them to clean up.

"We're not trying to run hotels out of business," Kreider said.

The proposal stipulates that:

■ If a hotel exceeds the 1.2-calls-per-room threshold in any calendar year, it will be put on probation.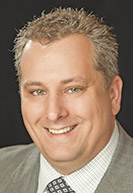 Kreider
■ City officials have the option to deny a hotel license if the threshold is met or exceeded for a year or more. City officials said, unless the situation is dire, a hotel is more likely to be put on probation the first year.

■ Hotel operators on probation will be required to attend meetings with city police, fire, health and zoning officials to discuss problems that are contributing to criminal activity on the property and what actions could be taken to mitigate the problems and limit their impact.

A hotel that exceeds the threshold for two consecutive years will be required to:

■ Hire, at the hotel owner's expense, an off-duty police officer with full arresting powers to work from 7 p.m. to 5 a.m. Monday through Thursday and from 5 p.m. Friday until 7 a.m. Monday. That's 98 hours per week.

■ Meet with city police, fire, health and zoning officials to discuss ways to slow or stop the activity leading to so many police and fire calls.

■ Install security measures such as fencing, lighting and surveillance equipment, if any are deemed necessary by police.

■ Create and post guest rules approved by city officials.

■ Implement and enforce a list of people who cannot rent rooms.

■ Implement a minimum age of 21 for check-in.

■ Require a valid credit card for check-in.

■ Implement any other recommendations from police, fire and health officials.

Call for help

City-county councilors and police and fire officials insist they're not trying to dissuade anyone who needs help from calling 911 or otherwise summoning assistance.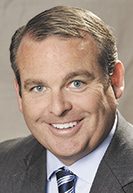 Tamm
"We want anyone who is in danger to call the police, but we want hotel owners to address what is happening to cause this level of police and fire calls," said Republican Councilor Jeff Miller, who is not a sponsor of the proposal but is a strong advocate. "That's one of the reasons calls from hotel employees are not included in this [proposed] ordinance. We don't want there to be any miscommunication among hotel employees. If they need help, call."

While Indiana Restaurant & Lodging Association President Patrick Tamm "understands what Councilor Evans is trying to do," he has concerns.
First, he wants to make sure hoteliers are not compelled to turn over guest or renter registries without a warrant. "There are some legal issues with that," he said.

Tamm said the do-not-rent list councilors want hoteliers to compile and share with other hotels could also be a problem. "We cannot have hoteliers—or any business—deny services willy-nilly," he said. "People have civil-rights protections."

Kreider favors hotels' keeping a "known-troublemakers list," but admits that might also have concerns that need to be "fleshed out" in committee.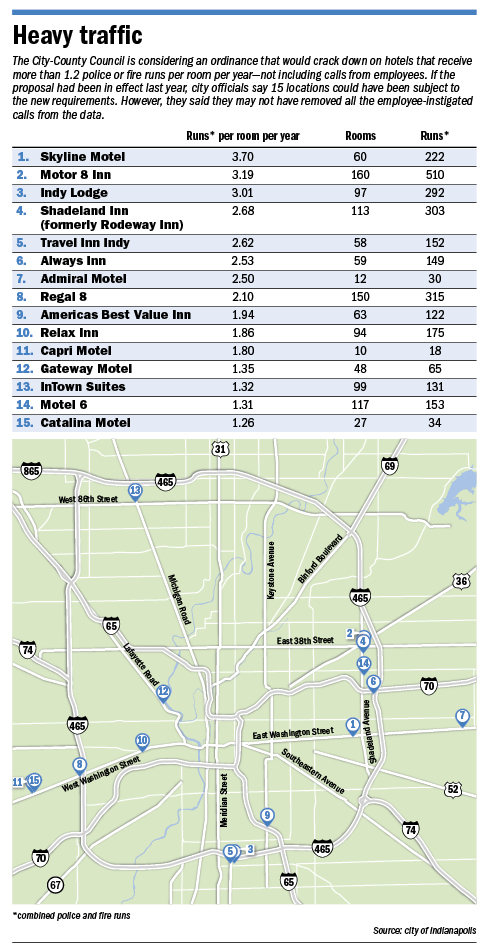 The do-not-rent list is not intended to be a tool for profiling or discrimination, Larrison said. "There are federal, state and local laws where equal housing and equal access are protected, and that supersedes the do-not-rent list," he added.

Dora said some of the ordinance's requirements—including security equipment and especially a security officer—could be cost-prohibitive for small, owner-operated hotels.

Evans said a security guard could be hired for $15 an hour. At that rate, the security provisions would cost about $76,500 annually. But Larrison said an off-duty police officer with full arresting powers—as the proposal calls for—is likely to cost up to $35 an hour. That would run the annual cost up to $178,500.

"That's a significant expense," said Dora, who has no hotels at or over the 1.2 threshold. "The fact is, smaller, select-service hotels—those with 80 to 100 rooms and no bell staff or restaurant—simply can't afford security all the time."

And the lower the hotel's rental prices, the lower its profit margin, hospitality experts said. Some small hotels clear as little as $75,000 to $100,000 annually in profit, they said.

Stick or carrot?

Evans pointed out that many hotel licenses—which cost $291 annually—are issued or renewed in January, so hoteliers would have more than 10 months to get in compliance for 2019.

"There are other ways to solve these issues without hiring a security guard," he said. "I want these hotels and motels closed if they're not going to invest in safety for their patrons and neighborhoods."

But, he added, the proposal is not meant to create a confrontation between the city and any hotel operators.

"We want to work with local hotels and we want hotels to work with us," Evans said. "That's the way this ordinance is designed. But it's up to the hotels to take the lead on this. This has been going on way too long."

While city officials promise they'll close hotels if need be, that's not their primary objective.

"Some of these hotels are serving people of great need," Larrison said. "You close one of these hotels, and you're putting out a number of families. Then you're left with a vacant property which can be a magnet for crime in and of itself."

Kreider admits "it's a real chicken-egg scenario" with some of the hotels. "You've got old hotels in aging neighborhoods," he said. "Is it the hotel or the neighborhood they exist in?"

"It's a tough situation for some of these hotels," Miller added. "In some cases, it's nearby vagrancy or a drug deal behind the hotel property that's prompting the call."

Larrison said other cities have found that, if the amount of crime and number of police and fire calls from problem hotels are reduced, "crime in the entire neighborhood comes down."

"This is a place we can do something to address the issues plaguing these neighborhoods," Kreider said. "We can no longer allow this problem to persist."•