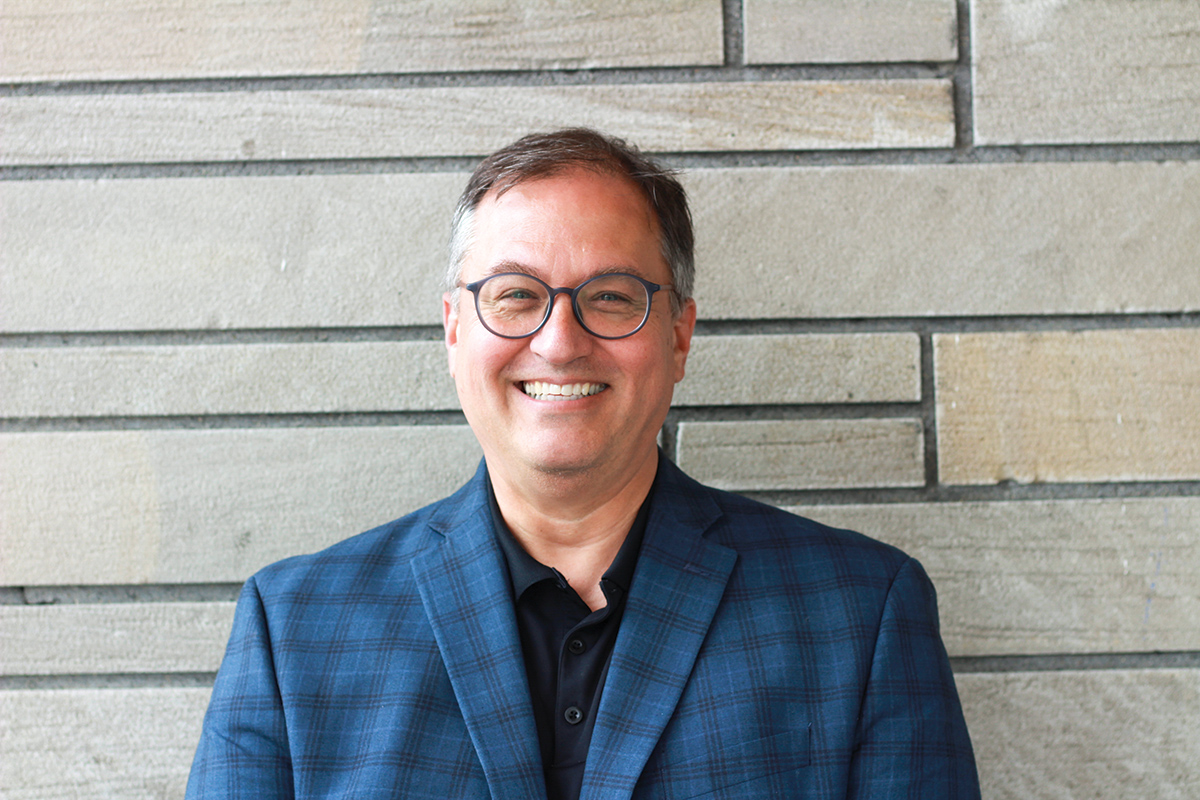 Michael Ault was working at the Indiana University Health Foundation five years ago—overseeing events like the popular Rev fundraiser at the Indianapolis Motor Speedway—when he received a call about a development job at Heartland Film Inc.
At the time, he wasn't a film connoisseur, although he certainly liked movies. Still, the job was intriguing. So he accepted.
Three years later, he was promoted to vice president and, this month, he was selected as the not-for-profit's president, replacing Craig Brater, who announced in June he would retire after five years. The group has 12 full-time staff members and a budget of roughly $2 million.
IBJ talked with Ault about the new gig, this year's just-completed Heartland Film Festival and his plans for the future.
One of the things you created after arriving at Heartland several years ago is a cultural event about India. How has that evolved?
I had seen a film made in India and it was such an eye-opener for me, because I didn't know much about the culture of India. And I came back and said, "Hey, I think we need to do some kind of a focus on countries." And so we decided to pick India as our first country.
We created a three- or four-day weekend with films, entertainment, music, food, all kinds of experiences for people to really get involved with that culture.
We had such a successful weekend that we decided this would be something that we would move forward with. And so the next year we chose Mexico and worked with the Mexican Consulate and had an incredible weekend all around Mexico. And then the third year was Germany and the fourth year was COVID. We didn't do much. We did Israel and showcased Israeli films.
This year, because of COVID, we still didn't return to these events. But next [year], we will return to it.
Last year, the Heartland Film Festival was fully online. This year, you tried a hybrid approach. How did it go?
We just didn't overwhelm people with a lot of events. Traditionally, during the 11-day festival, we have events after events after events every day. And we just didn't feel comfortable doing that.
We were in five theaters—three of those were theaters in Indianapolis and one was The [Historic] Artcraft Theatre in Franklin. And we were at the Indianapolis Arts Center again for an outdoor screening.
We're just now finishing up our preliminary attendance numbers, and I'm very happy to report that [using industry formulas for attendance], we broke our 30-year record … through the in-person and virtual attendance. I would say 75% to 85% of those films were very well attended.
Is there anything you learned during the pandemic that you will continue post-pandemic?
We have learned … we need to really pay attention to the filmmakers who are coming in for the screenings of their films and giving them a chance to connect with our audiences. So, really focusing on more of those kinds of experiences, like letting our audience participate in Q&As after a film, meeting the filmmaker—that's what really our attendees are excited about.
What do you hope to do as president?
We just really haven't connected on a broad scale with everybody in the community. I think a lot of people hear about a film festival, but they don't know what that is. I want … to really connect more with the community and nonprofit organizations and the businesses to partner with them and get their people involved, because we have a story for everyone.•
Please enable JavaScript to view this content.