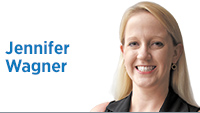 It didn't start out as a story of white privilege. We were just trying to buy a car.
I needed a vehicle that could handle the winter roads and two fast-growing Golden Retriever puppies, not to mention my two kids and their friends. I figured out a budget and started my search.
My friend found the perfect fit: a late-model, high-mileage SUV with limited wear-and-tear within my price range. It was at a local dealership I'll refrain from naming, but it's worth noting that it's in a part of town where the median income is far lower than, say, along East 96th Street.
It was late into the evening when we got there to take a test drive. We arrived in my 2004 BMW convertible, which still looks pretty good for an older model but isn't worth much if you consult the Kelley Blue Book. Still, it's a BMW, and folks around here see them as luxury cars.
In we walk wearing matching Nike polo shirts—one blue, one purple, both bearing our company logo. We chat with the salesperson a bit, and I take the car for a spin. It checked all the boxes.
Back on the sales floor, we get the proverbial question about desired monthly payment. I'm paying in cash, I say, because I have some money saved up. I don't dicker on price because I did my research and know it's a good deal.
I sign the purchase agreement, but because it's after banking hours, I offer to bring back a cashier's check in the morning to complete the deal. No worries, they say–they'll take a personal check. This is where my head starts to spin. All I have on me is my checkbook from when I ran my own PR firm. The address doesn't match my driver's license, and my name appears nowhere on the check.
Mind you, there's literally a sign in the service department window that says: "Attention! We no longer accept any checks!"
No worries, they say—come on back to the finance office. I fill out the remaining paperwork while we hear all about how their usual clientele doesn't always speak English and isn't always the best about personal hygiene. I hand over the check with an offer to at least show them the balance in my account on my phone. No worries, they say, and hand over the keys. My friend drives my other car back home, and we're done.
To recap: With little more than a handshake and a piece of paper, folks at a local car dealership let me drive off with a nearly $20,000 asset—and didn't cash the check until four days later. Had any of their assumptions been wrong, I could have been halfway across the country by the time they realized they'd made a mistake. They almost certainly jumped to those conclusions because my friend and I are white, and we presented ourselves—with no actual evidence—like people who could pay for a vehicle in cash.
I write this not to make an explicit political point about racism or white privilege. I can't put myself in the shoes of those who sold me that car or know why they made the assumptions they did.
For me, it simply served as a reminder that colorblindness is something we're far from attaining, and our inherent biases can become the thousand paper cuts that prevent us from living in a society where conclusions are drawn based on facts, not assumptions.•
Click here for more Forefront columns.
__________
Wagner is a lifelong Indianapolis resident and vice president of communications at EdChoice. Send comments to ibjedit@ibj.com.
Please enable JavaScript to view this content.