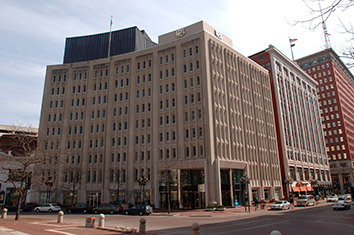 Indianapolis Power & Light Co. is cutting 100 jobs in Indiana and getting a new president and CEO under a corporate restructuring by parent AES Corp.
The utility announced the moves Monday evening as part of a "global strategic transformation."
Under the restructuring, Craig Jackson will assume the role of president and CEO of both IPL and sister company Dayton Power & Light. Both are subsidiaries of AES, based in Arlington, Virginia. The announcement did not say where he would be based. He was formerly a senior vice president based in Dayton, Ohio.
The announcement made no mention of Rafael Sanchez, who will be leaving the company. Sanchez became president and CEO of IPL in June 2016, following a four-month apprenticeship as the utility's senior vice president of strategic planning.
Sanchez, a former business attorney at the law firm of Bingham Greenebaum Doll, could not be reached for comment. The company had touted Sanchez, a native of Puerto Rico, as a face of the change it was embracing when he was given the top job.
As president and CEO, Sanchez was responsible for stakeholder management, community relations, customer experience, legislative and government affairs, energy-efficiency initiatives and strategic accounts. AES uses a so-called matrix management structure, under which reporting relationships are set up in a grid. That meant that some corporate functions, such as legal and human resources, reported to other AES officials.
It's unclear what type of positions will be impacted by the job cuts, or where they are located. "Notifications will take place in the coming weeks and out of respect for our people we will not give additional details about those positions until all discussions have taken place," AES spokeswoman Brandi Davis-Handy said in an email to IBJ.
The reductions will take place by the second quarter of this year.
Ken Zagzebski will assume the role of executive chairman of the board of IPL and its holding company, IPALCO, as well as for the Dayton operations.  He will also be the interim CEO for IPL until Jackson assumes the role, AES said.
"While these changes are difficult, they will allow us to improve efficiency and continue modernizing our infrastructure while maintaining affordable electricity for our customers," Zagzebski said in a statement.
IPL is under pressure to build business and increase revenues. Its service territory is limited to about 500 square miles in Indianapolis and surrounding areas, and demand for electricity has been slipping.
AES said the reorganization is part of an "ongoing strategy to simplify its portfolio, optimize its cost structure and reduce its carbon intensity."
Please enable JavaScript to view this content.