City officials say they hope to act quickly with Simon Property Group Inc. to determine the highest and best use for the Carson's space at Circle Centre after the department store officially closes this spring, leaving the mall without an anchor.

Mayor Joe Hogsett's administration isn't ready to commit city dollars to a redevelopment, but officials are urging stakeholders to think futuristically about what will work best for an urban mall in the next 15 or 20 years.

And that might mean thinking bigger—perhaps incorporating the recently launched efforts to develop a convention hotel with 800 to 1,000 rooms near the south end of the mall.

"Over the last week or so, we've been flooded with suggestions, ideas and energy around some big concepts," said Hogsett's chief of staff, Thomas Cook, "whether that be another retail tenant, whether it be a shift to mixed-use development or office development, or even some ideas that aren't easily categorized."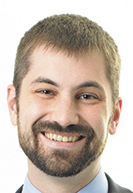 Cook
Cook told IBJ the mayor's team had already been meeting with Simon and other mall investors before the Carson's news hit Jan. 31—and have met five times since the store announced it would close. The anchor occupies 145,000 square feet, or about one-fifth, of the 800,000-square-foot mall.

Cook said the groups will now put together recommendations for the space.

"Part of the reason we're going to be able to move so quickly on this planning process is because we have been talking with Simon for some time about contingency plans and what next steps would be if Carson's was not able to see out the operating agreement," he said.

"We're not starting from scratch," he said. "We absolutely aren't."

Cook said the Mayor's Office is "optimistic" about finding the right development and he envisions a continuation of the public-private partnership that made Circle Centre possible. But he said it's "premature to say the city is committing to [spending] tax dollars or an incentive project."

But some outside city government say the Mayor's Office actually might have little control over redevelopment of the space, even though it technically owns the mall and its parking garages and was the biggest investor when Circle Centre was built in the early 1990s.

At that time, the city took out$187 million in bonds to help fund the $320 million project. Today, the city has $54 million remaining in principal and interest on those bonds, which are due to be retired in February 2020.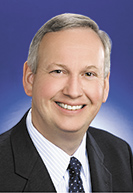 Peterson
Circle Centre Development Corp.—a partnership that includes Simon Property Group, Eli Lilly and Co. and other investors that put $75 million into the original development—ultimately will drive redevelopment plans. It leases the mall (not including the garages) from the city through an agreement with the Department of Metropolitan Development. Circle Centre Development refashioned itself into Circle Centre Mall LLC in 2003.

Lilly Chief Investment Officer Susan Ridlen, who in the past has served as spokeswoman for the mall ownership group, referred questions to Simon, which is Circle Centre's managing general partner and the nation's largest shopping mall operator.

Potential
Leslie Payne, Circle Centre's director of marketing and business development, said in a statement that the partners now have "an exciting opportunity to redevelop this prime space and we look forward to announcing future plans that will better serve Circle Centre's many audiences—office workers, downtown residents and tourists."

In fact, about half of the mall's visitors are convention-goers and tourists. That's why Cook said the timing of the discussions could jibe with the Capital Improvement Board's quest to line up a developer to build a hotel with at least 800 rooms adjacent to the Indiana Convention Center.

That "presents more opportunities for discussion than we would have had if we were just talking about the mall," he said.

Regardless, Cook said, the process of deciding a direction for the mall should be quick, "a matter of weeks and months," which could mean acting on any offers to fill the space in a conventional way.

"If an opportunity drops out of the sky in the next week or two, we're not going to shy away from it," he said. "We want to be responsive and quick-thinking on this."

Indianapolis real estate developer Mike Wells, who was an adviser to Mayor Steve Goldsmith when the mall was built, said the primary role of the Hogsett administration is "kind of as a cheerleader and interested party."
Huber
"Legally, really, they don't have much control over what happens at the mall, other than to try to assist any way they can to try to make it successful," Wells said.
But former Mayor Bart Peterson said that "sometimes when you're mayor, whether you have direct responsibility for something or not is irrelevant."

"People look to you to help solve problems, and [mayors] tend to be problem-solving people," Peterson said. "By no means do I believe this is the entire responsibility of the city or all on the shoulders of the mayor—I don't believe that at all; it's a community-involved decision—but inevitably people look to the mayor."

The vision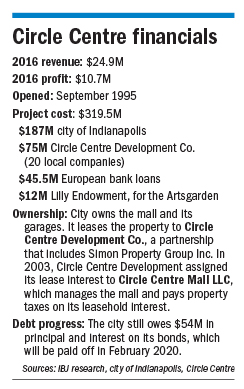 Downtown stakeholders have different ideas for how to best move forward with the space—but are generally optimistic about prospects for filling or redeveloping it.
"There's a part of me that is excited right now," said Indy Chamber President Michael Huber. When Nordstrom closed in 2011, he said, it "felt like more of a disappointment because the office market was not as strong as it is today and we didn't have [as many] residential units.

"It's an exciting time for the city and Simon Property Group to think about maybe something totally different for that space," Huber said. "I'm not a retail expert, but I think the timing is really good."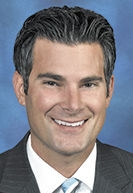 Gahl
Purdue University retail professor Richard Feinberg said Circle Centre has a real opportunity to position the mall for the future.

"I'm not saying Carson's is a bad store, but it was not the right store for our market," Feinberg said. "It wasn't a good anchor. It was not bringing in the people.

"Is the mall better off without Carson's? Yes. Because it's going to force Simon to come to grips with what we do with this mall. If they just rolled on, on inertia, the mall was not going to thrive as much as it may if they can figure out what to do with that space so people will be excited about the mall again."

Wells said Carson's "wasn't adding any vitality to the mall."

"Maybe you have to go through the tough period where you reposition it and put something in there that's contributing to the economy," he said.

Sherry Seiwert, president of Downtown Indy Inc., said "ideally, it would be maintained as retail."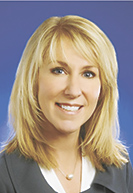 Seiwert
Visit Indy Vice President Chris Gahl said his group is open to anything tourists could use, because that is such a key demographic for the mall.

"Visitor behavior shows that, regardless of if Carson's is repurposed for another shopping tenant or dining options or some sort of entertainment, it will be attractive to a visitor because of proximity to our hotels," Gahl said. "Visitors gravitate to the mall and are using it."

Peterson said he is concerned about Carson's replacement "contributing to the right mix downtown of retail, entertainment and the arts."
"These things have to be in appropriate measure," Peterson said. "The one thing we're always at risk of is not having enough retail and too many bars and restaurants. Just like too much retail and not enough bars and restaurants wouldn't be good, either. What the mall does is help create that balance."•