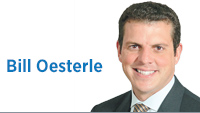 Over the course of the last 30 years, I have lived and worked in just three cities: Indianapolis; Columbus, Ohio; and Nashville, Tennessee. Interestingly, these are also three of the cities most mentioned in the Amazon headquarters process. This has led me to reflect on my experiences with each.
All three are great places, with great people and growing economies. I would recommend any of them to a young person hoping to build a career and a family. They are, in fact, more similar than many people would expect, sharing state-capital status, economic makeup and demography.
While mostly similar, there are famous differences. The Ohio State University, country music, the Indianapolis Colts, and the Indy 500 are just a few. However, there is one notable difference that I have never seen mentioned that separates Indianapolis from Columbus and Nashville and, in fact, from just about every other city in America.
Indianapolis is a meritocracy.
Relative to Indianapolis, Columbus and Nashville are not. Of course, I am not speaking in absolutes, but the difference is material and palpable. In Indianapolis, if you show up with work ethic, integrity and commitment, no opportunity is closed to you. Your last name, your high school and your golf club membership just don't matter that much here. They matter in other places. They matter a lot.
Even a cursory review of the boards at the civic organizations in each city demonstrates the difference. In Columbus and Nashville, flipping back through years, even decades, of director lists reveals many common last names. Prominent families flow from decade to decade. In Indianapolis, this phenomenon ended a long time ago.
I believe much of this dynamic is a consequence of history. Our largest companies are older, and the families that founded them have dispersed. The days of Lilly or Allison family members occupying prominent civic positions ended in the 1960s. In Columbus and Nashville, large companies are younger and families persist. Old money exerts a much more significant influence on the culture.
As a result, Indianapolis is much more open to outsiders, much less elite. My own experiences support this, but as a native Hoosier, I might be biased. So, I'll give a better example.
My friend John Thompson arrived in Indianapolis in 1984 to take a job with Mays Chemical. He is originally from Baltimore and studied at Columbia and Cornell universities. As far as I know, he didn't know a soul in Indianapolis before he got here. I am also pretty sure he didn't have much money.
However, he had smarts, an infectious laugh and the willingness to work. His results have been extraordinary. In addition to meeting his wife, Norma, and raising a family, he has built several successful companies. He has also served as chairman of the board for Junior Achievement of Indiana, the Indianapolis Museum of Art, the Indy Chamber and Eskenazi Health Foundation. Not too shabby.
John represents my favorite kind of Hoosier—the kind who chose to come here and loved it once he did. Fortunately for all of us, he is not the exception. I could fill several columns with the Al Hubbards, Mark Howells and Don Aquilanos of our city.
I think we need to brag about this. It is a real phenomenon and it matters. We don't have mountains or oceans, but we have one another. That matters the most.•
Click here for more Forefront columns.
____________
Oesterle is the CEO at Tmap LLC and managed Republican Mitch Daniels first run for governor. Send comments to ibjedit@ibj.com.
Please enable JavaScript to view this content.