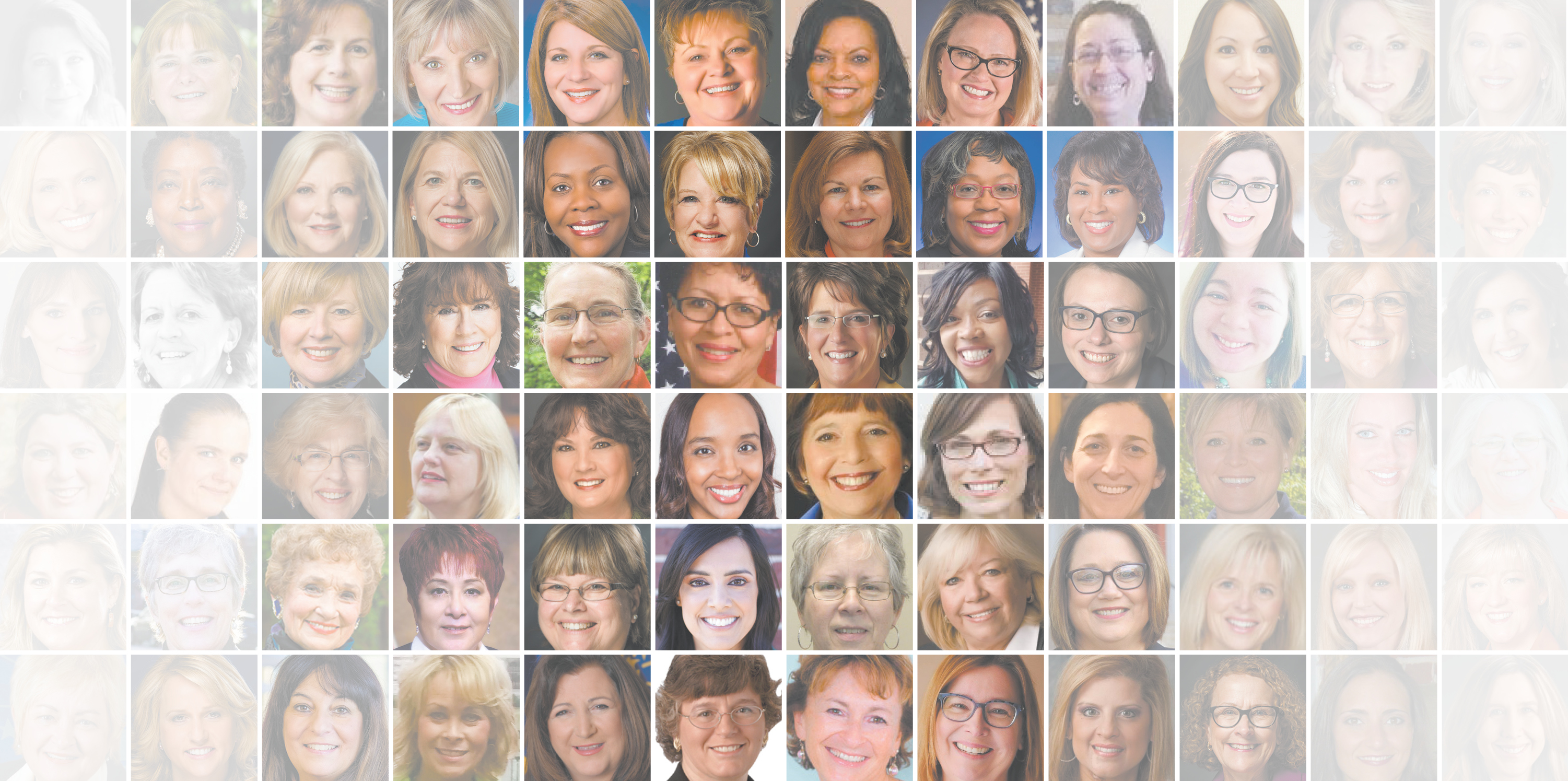 Political observers credit the 2016 presidential election, Women's March and the #MeToo movement for the increase this year in women candidates, including these Hoosiers.
Naomi Bechtold was miffed by the 2016 election results.

Paula Finch kept trying to find a candidate who shared her values—but never could.

Poonam Gill had been frustrated by the lack of women and minorities in elected offices, which became especially apparent to her during last year's health care debate.

Now, all three have put their names on the ballot, part of a group of nearly 90 women who have filed to run for state or federal offices in Indiana this year. That's a 35 percent increase from the 2016 primary season and an 85 percent jump from a decade ago.

"It really is a remarkable and very positive thing that women out there are seeing there are opportunities to lead," said Christina Hale, a former Democratic member of the Indiana House and candidate for lieutenant governor in 2016. "We've reached a tipping point where we said, 'We've had it.'"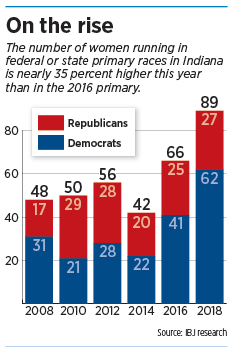 It's not just an Indiana phenomenon. A growing number of women are running for office across the country—and this could be a record-breaking year.

According to the nonpartisan Center for American Women and Politics at Rutgers University's Eagleton Institute of Politics, 431 women have either filed or announced plans to run for U.S. House seats, which would smash the existing record of 298.

But the increase in Indiana still only slightly moves the needle. The 89 females account for only 26 percent of the candidates. In 2016, the 66 women who ran accounted for 22 percent.

And Indiana ranks 37th in the country for the proportion of women in its General Assembly—30 out of 150 seats, according to the Center for American Women and Politics.

Indiana has also never had a female governor or female U.S. senator.

The increase in female candidates in Indiana largely comes from the left side of the ticket, with 62 women filing as Democrats this year, compared to 41 in 2016.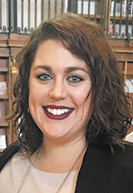 Solis
The Indiana Democratic Party's executive director, Brittany Solis, credits part of the increase to a training program the organization offered with national group Emerge America in December that attracted 110 women.

But she also thinks the 2016 presidential election—in which Republican Donald Trump beat Democrat Hillary Clinton—provided the extra push some women needed.

"After the election in November, our phones were ringing off the hook with people who were very upset and wondering what they could do," Solis said.

Republicans have 27 women in primary races this year, up only slightly from 25 in 2016.

But Indiana Republicans point to the women already in some of the state's highest elected offices—auditor, superintendent, treasurer, secretary of state and lieutenant governor—which are all held by the GOP.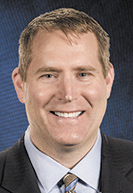 Hupfer
"I don't think at this point there's really anything in recent history that's been holding women back in the Republican Party," Indiana GOP Chairman Kyle Hupfer said.

And Hupfer said he expects to see more Republican women run in the future.

"I think it's just a natural progression that you're going to see more females running in Indiana and winning," he said. "I fully expect it and encourage it."

The increase in female candidates heavily favors Democrats nationwide, as well. Of the 431 women expected to run for House seats, 339 are Democrats while 92 are Republican, according to the Center for American Women and Politics.

'It's time'

Debbie Walsh, director of the Center for American Women and Politics, said the group's leaders were nervous that women would be discouraged after the 2016 election. But the opposite actually happened.

"I think there's been a general feeling on the part of women that they want to have a voice," Walsh said. "They're definitely kind of stepping up in ways that we haven't seen before."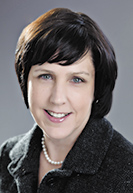 Walsh
Some women never thought about running for office before Trump's win provided motivation.

That's the case for Bechtold, a Democrat running in state House District 24, which covers parts of Hamilton and Boone counties. Bechtold does not have a primary challenger, and is expected to face Republican incumbent Donna Schaibley in the general election.

"I realized then and firmly believe now that we need to have a new voice and new vision," Bechtold said.

It's the first time she has gotten involved with politics, but she had previously thought about it and discussed the idea with her husband.

"We thought, 'What was the point?'" Bechtold said. "We lived in what we thought was such a red district … but I decided to take the plunge, anyway."

The 2016 Women's March and the #MeToo movement, in which women are sharing stories on social media of being sexually harassed and assaulted, also certainly played roles in encouraging women to run. But some political observers say the fire was lit long before.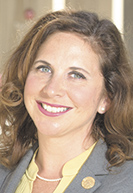 Hale
"I think it's taken us some time as citizens and women to kind of digest all of these issues and realize that we are the superheroes," Hale said. "We can't wait for someone to jump in with their cape on. It's us. And it's time."

Reservations



Walsh said women have historically stayed off the ballot due to time constraints, family obligations and often believing they're not qualified to run.

Finch, a Republican running for House District 87, said she didn't run before because she didn't feel like she had the time as a working mom. But now she's fed up with the lack of female representation.

"I just feel like we need strong female Republican leaders, and I think we need them sooner rather than later," Finch said.

Walsh said another problem is that many candidates have been recruited to run by existing officeholders, who often pick people who are similar to them. That means it's often men recruiting men.

Gill, a Democrat running for House District 88, said that's why we need more women in office serving as role models. Gill does not have a primary opponent, and is expected to face Republican House Speaker Brian Bosma in the fall.

"I really think it starts by example. That's how we start," Gill said. "If I can do it, you can do it, too."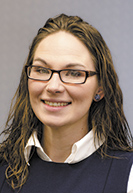 Schutte
Amanda Schutte launched a group called 92 County Strategy a year ago as a way to educate people about the resources available to candidates. She said many women have been involved in politics, but often behind the scenes as canvassers, volunteers and campaign managers.

"We were always the backbone of these campaigns," Schutte said. "But women never felt like they had the support to step up and lead."

Republican Jenae Blasdel, a first-time candidate in House District 33, had been involved in politics before, running the 2014 campaign for the district's current representative, Republican Rep. Greg Beumer.

Blasdel said she has never felt held back from running.

"I guess sometimes you're just looking for a candidate to fill a position, and you can't find it, and you're just looking back at yourself saying, 'I could do that,'" Blasdel said.

Nancy Franke, a Republican candidate for House District 69, said some women stay out of politics because it takes a high level of confidence to ask for campaign donations and fight back against attacks from opponents. Franke unsuccessfully ran for the same seat in 2016 against incumbent Republican Jim Lucas.

"We're not wired to be witchy and pushing forward," Franke said. "You really have to step out of the box and do some things you're not used to doing."

Challenges remain

But running isn't the same as winning. And many female candidates are facing incumbents, who win far more often than they lose.

That means reining in the expectations that come with an increase in female candidates, Walsh said.

"Politics is enormously about timing," she said. "I think women have to be realistic."

The hope is that women who run and lose will still stay involved, she added.

That's already happening in some Indiana districts.

Franke said she was disappointed to lose in 2016. But almost immediately following the election, people encouraged her to run again and participate in the Richard G. Lugar Excellence in Public Service Series, which helps prepare women to become public leaders.

"I think I have a bit of tenacity in me," Franke said. "When I see something that needs improving, I'm not going to give up."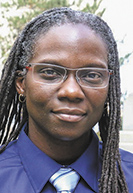 Black
Dana Black, a Democrat who unsuccessfully ran against Bosma in 2016, said she ran because of the Religious Freedom Restoration Act, which state lawmakers passed and then amended after a national outcry about its potential impact on the LGBT community.

Black said she was proud of her campaign but still disappointed about the outcome. After the election, she got involved with the Indiana Democratic Party and now helps other candidates.

"When you run for office, your mission has to be that you're in it for the people you want to represent," she said. "So I knew there were other ways I could help Hoosiers."

Black said she will "absolutely" run again, and she expects the number of women running to keep growing.

"Now the seeds are planted. You are going to have more women at the table," she said. "It's not going to be a foreign idea of having a woman as a leader… . Even in Indiana, we'll elect a woman governor."

Walsh said it's difficult to predict whether the current trend will continue into 2020 and 2022. But even if more women win this year, the gender scales still won't be close to balanced.

"It's not going to turn around in one election cycle," she said. "It's going to take a sustained engagement."•