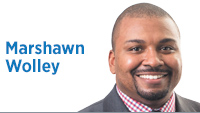 Gun culture in urban and rural areas is part of the clash of freedoms occurring within the gun debate. It's the freedom to bear arms vs. the freedom from the consequences of a poorly regulated armed society.
Consider a thought experiment: What would happen if you saw someone walking down the street with a gun in downtown Indianapolis?
What would happen if you saw someone walking down the street with a gun in the rural town of Cuba, Indiana?
I've had conversations with people from both areas. I've been assured, and having lived in Indianapolis I can personally attest, that the reactions would be dramatically different.
Someone walking downtown with a gun would likely draw attention. I suspect IMPD would be called. There would be a heightened sense of awareness, concern and potentially panic.
My friend who lives in Cuba—which is in Owen County, between Cloverdale and Spencer—assures me this situation is common enough that seeing a person walking around with a rifle down a gravel road wouldn't illicit much of a reaction.
I use this thought experiment to highlight the need to seek understanding when one senses fear—either the fear of guns or of limiting gun rights. I'll also concede there's probably a difference between handguns and rifles in this thought experiment. But even if we reject the hypothetical reactions, a Pew Research Center study on rural vs. urban gun experiences suggests there are significant differences in the gun culture in urban and rural communities.
The Pew study documents that 82 percent of gun owners in rural America connect their right to own a gun with a personal sense of freedom, versus 59 percent of urban gun owners. Seventy-two percent of adults who grew up in a rural area said there was a gun in the house during their childhood, compared with 39 percent who grew up in cities. The study also noted that 48 percent of rural gun owners said they own a gun for hunting versus 27 percent of urban gun owners.
A law-abiding citizen's familiarity with and connection to guns due to hunting, upbringing or just way of life has to be measured against realities in different communities and the larger society.
The Gun Violence Archive, a not-for-profit that tracks gun incidents around the country, identified well over 300 mass shootings across the country each year from 2015 to 2017. Based on its methodology, there have been 35 mass shootings already in 2018, mostly in cities we know like Cleveland, Memphis, Philadelphia, Indianapolis and even communities we've come to know, like Parkland, Florida.
The Brady Center to Prevent Gun Violence notes that, on average, more than 80,000 people survive gun injuries in a year. Roughly 1,500 people use a gun as part of a legal intervention.
The General Assembly seems to think we need more access to guns and less regulation. I think we need less access and better regulation. HB 1424 provides for initial background checks but removes fees for the lifetime license—undermining the idea of ongoing background checks.
I don't have a problem with law-abiding citizens exercising their Second Amendment rights in urban, rural or suburban America. But as a law-abiding citizen, I will not surrender my freedom from living in an armed society with poor regulations. Indiana policymakers must consider the "well-regulated" part of the Second Amendment when devising policy for rural, urban and suburban Indiana.•
Click here for more Forefront columns.
__________
Wolley is a lecturer at the School of Public and Environmental Affairs at IUPUI. Send comments to ibjedit@ibj.com.
Please enable JavaScript to view this content.