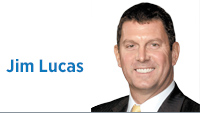 By now, we all know of the tragedy that recently occurred at Parkland school in Florida where 17 innocent lives were taken by another mass murderer. While we can all agree that these tragedies are horrible, that seems to be where the shared understanding ends and the divide begins. Many people begin to demand that government "do something," as they request more "common sense" gun laws and blame the National Rifle Association for not caring about innocent lives. It goes downhill from there.
The tragic irony in the Florida shooting highlights precisely the danger of being dependent on government to "do something." As the facts continue to come out, we learn of the multitude of deadly failures of government at every level in that incident. Herein lies the irony: Government failed at every level and people are demanding even more layers of government.
The failures I write about begin with the local political policy of reducing the school-to-prison pipeline by showing arrests for juveniles as declining. To accomplish this "success," local officials simply stopped arresting juveniles for many crimes. While this did show an improvement in declining arrests, it tragically camouflaged dangerous behaviors in this one individual and allowed them to fester.
The police had been to the shooter's home several dozen times in a span of several years, indicating obvious problems. Many times, these calls were for violent behavior involving deadly weapons and yet no arrests were made. Had there been something on this person's record, he very likely would have been prohibited from legally purchasing a firearm. As Ayn Rand once stated, "You can avoid reality, but you cannot avoid the consequences of avoiding reality."
The next deadly mistake was the catastrophic failure of the FBI to—not once, but twice—fail to investigate the shooter after credible threats were presented. The first was made on social media by the shooter, using his own name no less, of wanting to shoot up a school. The FBI was also notified by a concerned citizen about the shooter regarding the same threat, yet nothing was done to investigate these alarms.
The most damning and deadly mistake was the failure of police officers on scene to enter the school as the shooting occurred. The very people trusted to protect children failed to engage when they were needed most, and amazingly, the shooter was even able to exit the building on his own accord.
Many law-abiding people, including me, believe that enacting even more useless gun laws is the exact opposite of what we should be doing. Since 1950, 98 percent of all mass shootings have occurred in a gun-free zone. Gun-free zones are nothing more than a place where people who obey gun laws are made easy victims for people who don't obey gun laws.
A recent study conducted by a Purdue University professor shows the national average response time to an active shooter is 10 minutes and having armed people onsite could drastically reduce casualties in an active-shooter scenario. This overwhelmingly proves that we need to quit making good people defenseless and allow them to defend themselves.
Gun rights versus gun control will continue to be debated in the future, but we must rely on truth, facts, reason and logic when having these discussions. Giving in to emotion or, even worse, making bad policy based on emotion or ideological beliefs would only do more harm than good and put more innocent lives at risk.•
Click here for more Forefront columns.
__________
Rep. Jim Lucas is a Republican state legislator from Seymour and represents House District 69. Send comments to ibjedit@ibj.com.
Please enable JavaScript to view this content.