Sometimes a dollar is worth more than a dollar.

Such is the case when Rise of the Rest drops some cash on a company. The impact can ripple quickly beyond the beneficiary to its hometown.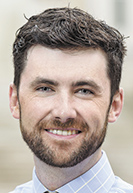 Langellier
"Rise of the Rest is different from traditional venture capital," said Mike Langellier, CEO of state tech advocacy group TechPoint. "It's about making press, raising the profile and opening doors for all who are involved with it."

If Rise of the Rest's interest in central Indiana is any indication, numerous doors are about to fling open for a bevy of local startups and tech companies.

Since October, when flashy former AOL CEO Steve Case drove his Rise of the Rest bus tour to Indianapolis, his company—Revolution—has invested in three local companies.

The first was Zionsville-based 120WaterAudit, which won $100,000 in the hyper-competitive pitch contest that took place during the group's day-long tour stop in Indianapolis.

In February, Rise of the Rest participated in a $9.3 million funding round for Zylo, an Indianapolis-based software-as-a-service company that helps enterprises manage their software subscriptions.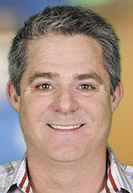 Day
And this month, Rise of the Rest took part in a $6 million investment round for DemandJump, an Indianapolis-based software firm that helps big brands more efficiently sell their wares. DemandJump was also a finalist in the October pitch contest.

Revolution officials said it's quite rare for them to fund that many companies in the same metro area. The company looks specifically to invest in companies outside Silicon Valley, New York City and Boston.

One source close to Revolution said the level of investment the Washington, D.C.-based organization showered on central Indiana in six months "is unheard of."

"Rise of the Rest is a fund run by extremely sophisticated investors with broad reach nationally and globally," said DemandJump CEO Christopher Day.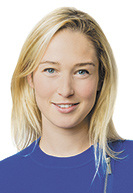 Mason
"As a company, we always want to be aligned with the best of the best. Having Rise of the Rest as a funder certainly does that. It elevates us to the national stage," Day said. "But more than that, this signifies that Indianapolis is the national nucleus when it comes to the conversation of data and technology across all verticals."

Oddly, while Rise of the Rest is often the most high-profile investor in a group of investors, it's usually not the biggest.

"We don't lead; we co-invest," said Rise of the Rest Seed Fund partner Anna Mason. That means the fund usually invests $100,000 to $1 million in a company at one time.

More than money

But the money, while important, could be considered secondary to the publicity.

Rise of the Rest works tirelessly to tell the story of the companies it invests in—and sometimes the story of their communities.

The fund also helps connect those startups to other funding sources and venture capitalists.

Since October, Case has touted Indianapolis' tech and startup community in an interview on CNBC and in another interview on an international media outlet airing from a conference in Abu Dhabi, in the United Arab Emirates. Thanks to its affiliation with Rise of the Rest, Indianapolis since October has been prominently featured in articles published in Fortune, The New York Times, Business Insider and The California Sunday Magazine—a publication widely read in Silicon Valley.

The impact of its affiliation with Rise of the Rest was immediate for 120Water-Audit, a cloud-based software and managed services firm that helps customers plan, manage and execute water-quality programs at their point of use. The startup's technology, kits and services help government agencies, public water systems and facilities comply with current and emerging regulations.

Before the October Rise of the Rest pitch, 120WaterAudit had raised a total of $250,000—mostly from friends, family and the founders' own pockets. Within two months, the 18-employee company plans to announce a $2 million round of funding.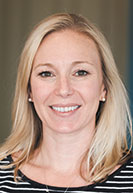 Glover
"After winning the pitch contest, doors that we didn't even know existed opened for us," said Megan Glover, the company's founder and CEO. "There have been handfuls upon handfuls of benefits from the Rise of the Rest visit. After our ROTR pitch win, the acceleration of seed funding was absolutely incredible."

120WaterAudit wasn't the only winner last October. After being floored by their trip to Indianapolis, Rise of the Rest leaders continued to monitor central Indiana for potential investment candidates.

"We were wildly excited by all we discovered and uncovered during our trip to Indy," Mason said. "There was surprise and delight at every turn."

TechPoint's Langellier wasn't surprised by the reaction.

"We set the goal of this being the best tour stop they ever had," he said. "We felt it would be eye-opening."



'Vibrant ecosystem'

The first surprise for Rise of the Rest officials was a record of more than 150 applicants for its pitch contest at The Union 525 downtown. That's more than the group has seen at any of the other 32 cities it has rolled through since taking to the road in 2014—about double the usual number.

"It was a record number of applicants by a good measure," Mason said. "But it wasn't just the number of applicants; it was the quality."

That quality was so compelling that officials increased the number of finalists to 10 from the usual eight.

And there was lots to take in beyond the applicants themselves.

One Rise of the Rest official called what's going on in central Indiana "a perfect storm" for entrepreneurship.

Mason said officials were taken by the strength of the network of companies working together, cooperative and encouraging government officials, and a solid entrepreneurial link to the surrounding colleges and universities.

"A lot of it started with the reverberation of ExactTarget and Salesforce," Mason said. "Salesforce has stayed and doubled down and continues to invest in Indianapolis. The founders [of ExactTarget], too, have stayed and invested there and given life to entities like High Alpha and ClusterTruck. All of that has created a very vibrant ecosystem."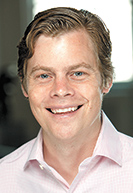 Christopher
Eric Christopher, CEO of Zylo, said the cash and attention from Rise of the Rest is simultaneously exposing and fueling growth in the local tech sector and entrepreneurship.

"Indy is not only on the map for tech, but is now a select destination and is evolving faster than ever," Christopher said. "You can feel the momentum of talent and venture capital emerging and coming to Indy, and it seems like [this] is only the beginning. The Rise of the Rest investments in Indy companies validates it and you will see more and more investors not only taking notice but participating in a big way."

Christopher said his firm, on Monument Circle, has felt the broad impact of the fund's investment firsthand.

"We are growing our team significantly in every department and having access to the Rise of the Rest network of customers, talent and partners is now a big advantage for Zylo," he said.

But the treasure hunt hasn't yet ended here for Rise of the Rest.

"We hope to continue to find great deals in Indianapolis," Mason said. "I'm very optimistic about that. I think there are some great stories still to tell in Indy"•