By now, the army of attorneys who helped secure the $115 million Anthem Inc. data breach settlement last summer figured they'd be doing their victory lap. And perhaps mulling over how to spend the $38 million in legal fees they expected to collect.
In court filings, the attorneys certainly sounded pleased with themselves. "Plaintiffs' counsel have successfully litigated a groundbreaking case," the legal team wrote in a filing last year. "The proposed settlement is the largest ever achieved in a data breach case."
Yet—as IBJ chronicled in a January article headlined, "Was $115M Anthem settlement deft lawyering or legal dud?"—some Anthem customers were unimpressed by the deal, which received preliminary approval in August, and even less so by the fee request.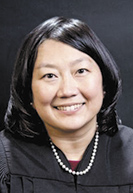 Koh
Since then, the outrage has mounted, with California federal Judge Lucy Koh blistering the attorneys in open court in February and The Wall Street Journal following up with a stinging editorial.
"Plaintiff attorneys aren't easily shamed, but they should be after a rebuke by a federal judge in California for trying to con class-action victims," the editorial began.
Anthem disclosed in early 2015 that 78.8 million current and former customers' records had been stolen by hackers from December 2014 through the following January—a disclosure that touched off more than 100 class action lawsuits accusing the insurer of inadequate data security. The cases, some brought by Indianapolis-based Cohen & Malad LLP, were consolidated into the California suit.
While $115 million might sound like a big settlement, just $51 million is slated to go to the victims, with the largest chunk of that, $17 million, earmarked for credit-monitoring services. Another $15 million would go to customers who suffered out-of-pocket costs from the data breach, and $13 million would go to customers who demonstrate that they already have credit-monitoring services.
The Wall Street Journal noted that the recovery—even if it were all cash—works out to an average of just 65 cents per customer.
At the same time, $23 million is earmarked to pay California-based Kurtzman Carson Consultants, which was hired to administer the settlement, including mailing postcards to 50 million current or former Anthem customers for whom addresses are known. Another $2 million is earmarked to reimburse attorneys for expenses.
The plaintiffs' attorneys contend their $38 million fee request is reasonable given that 53 law firms put in 78,000 hours of challenging legal work and conducted nearly 200 depositions.
But in a February court hearing, Koh scolded the four lead firms (three based in San Francisco and one in Washington, D.C.) representing the plaintiffs, put off a decision on whether to give the settlement final approval, and appointed a retired federal judge to serve as special master with responsibility for closely scrutinizing the fee request. Special Master James Kleinberg's report is due May 10.
"I'm deeply disappointed," she said in court. "I would never have appointed you [co-lead counsel] if I knew you were going to pile on 53 law firms in this case."
She said she was disappointed that 55 percent of the settlement would go to attorney's fees and administrative costs and just 45 would go to class members. She said she would keep her disappointment in mind if the firms ever applied to be counsel in another of her cases.
The attorneys so far are making no apologies. They said in a January court filing that they achieved "exceptional results" and that the fees were justified in light of the "extremely risky nature" of the case.
They also argue that the settlement actually is worth far more than $115 million if you factor in that Anthem is buying credit-monitoring at a bulk discount. Customers buying that coverage on their own would pay at least $240 apiece, the attorneys said.
Koh's decision to hire a special master is a win for the Competitive Enterprise Institute, a not-for-profit libertarian think tank that had challenged the amount of attorney's fees.
In a blog post, Frank Bednarz, an attorney with the institute's Center for Class Action Fairness, said there is a danger in class action cases that neither the attorneys for the defendants nor the plaintiffs are putting the interest of class members first.
"Defendants simply want to minimize their costs and would happily overpay attorneys if it means less liability to class members. Courts usually understand this dynamic, so will not approve a settlement where attorneys get more than class members," he wrote. "But class lawyers have tricks to exaggerate the size of the settlements."•
Please enable JavaScript to view this content.