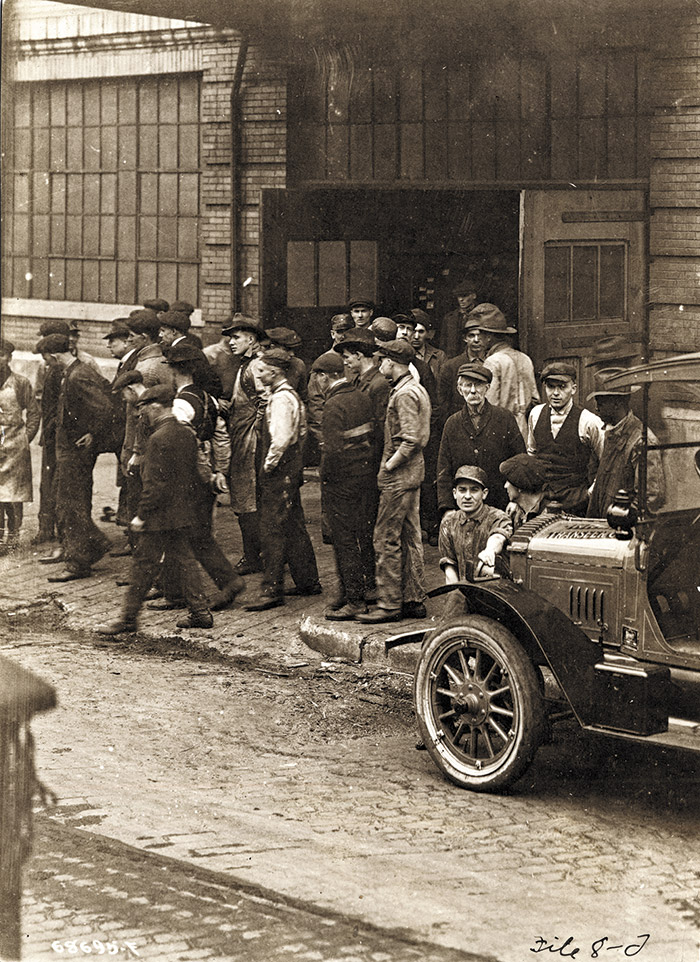 Stutz Motor Co. built luxury cars, race cars and safety vehicles at this plant at the corner of 10th Street and Capitol Avenue from 1911 through 1935.
Harry Stutz founded the company in Indianapolis but sold it in 1919 (the year this photo of workers was taken) to other major stockholders. The photo of the buildings was taken in 1920 and reveals the building's exterior has changed little since then, except the medallions along the roofline no longer exist.
Today, the buildings make up The Stutz Business and Arts Center, owned and managed by Turner Woodard Development. The 25th-anniversary Stutz Artists Open Hou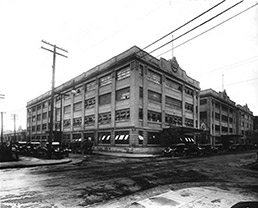 se will take place April 27-28.
Sources: Turner Woodard Development, Indiana Historical Society
These photos are courtesy of the Indiana Historical Society and are part of the W. H. Bass Photo Company Collection. More images are available at images.indianahistory.org.