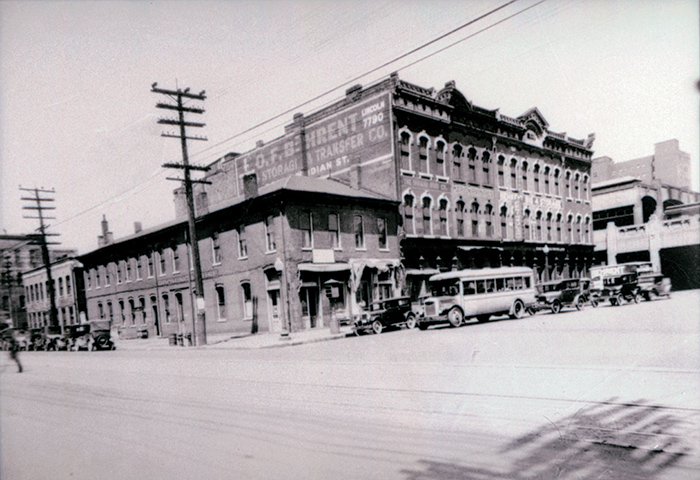 Pictured is the Slippery Noodle Inn in the 1940s. The historic tavern, located at 372 S. Meridian St., was originally founded as the Tremont House in 1850. The tavern is listed on the National Register of Historic Places and is Indiana's oldest, continually operated bar. Also, the building is Indianapolis' oldest commercial building still standing. According to the Slippery Noodle's web site, the establishment served as a station for the Underground Railroad. And during Prohibition, the bank robber John Dillinger and his gang used a building at the rear of the property for target practice, leaving bullets that are still embedded in the wall.
Sources: Indiana Historical Society; Slippery Noodle Inn
Credit: This photo is courtesy of the Indiana Historical Society. More images are available at images.indianahistory.org.
Please enable JavaScript to view this content.