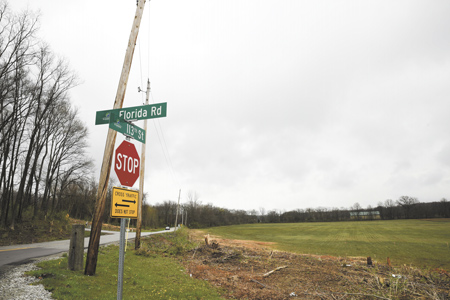 Fishers Mayor Scott Fadness envisions the future of his latest venture and knows just what he wants to see:
A scenic farm, lush and green. Residents and families jogging or biking on trails that meander through the farm's 30-plus acres. Folks tending to the land and students learning about farming through hands-on experiences.
All in Fishers—a suburb known for sprawl, Ikea and a growing tech scene.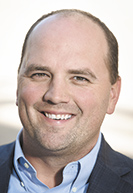 Fadness
Last month, during his State of the City address, Fadness—who grew up on a North Dakota farm—announced the city would partner with Greenfield-based, not-for-profit Brandywine Creek Farms to open a 40-acre urban farm. Called Fishers Agripark, it will be at the southeast corner of 113th Street and Florida Road.
"I believe [that] in a fast-paced, hectic, suburban environment we live in, creating these green spaces—these passive parks—is important. Agriculture is critical," Fadness said. "We're excited to figure out how it works."
A majority of the land—32 acres—will be used to grow produce, some of which will be donated to feed hungry central Indiana families. The remaining eight acres will feature a community garden, a market, an area for livestock encounters, a wildflower field and other amenities.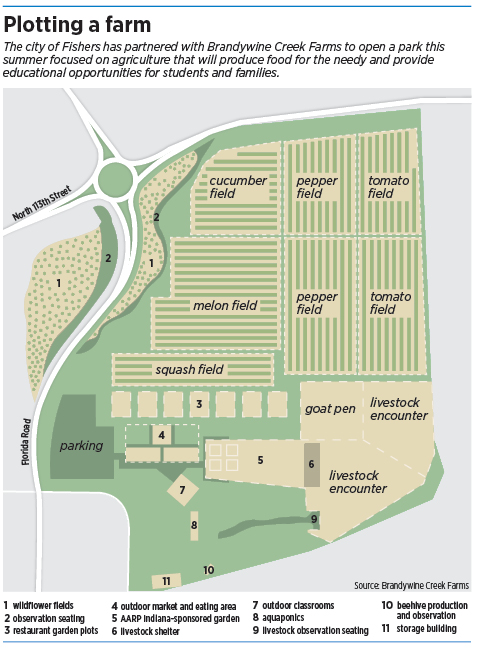 "I envision exposing my kids to what agriculture is and what opportunities there are … and the satisfaction that can be gained from working the land," Fadness told IBJ.
Workers have started prepping the land, and plants are readying for shipment from Georgia to Indiana—even though the details of the arrangement between the city and Brandywine Creek Farms are still being negotiated.
Brandywine Executive Director Jonathan Lawler hopes to start harvesting vegetables by June, a process that should continue through October. Plans show the farm will grow tomatoes, cucumbers, melons, peppers and squash.
Fadness and Lawler shared a similar idea: Build a small-scale farm in the middle of a city.
A mutual friend, who had heard both men talk about creating an urban farm, brought them together, and the two began discussing a partnership last fall, Lawler said.
Fishers was already eyeing the city-owned land at 113th Street and Florida Road for a park, and Lawler was looking to expand his growing operations, which include a 77-acre farm in Greenfield and two urban farms in Indianapolis.
Brandywine Creek Farms formed in 2015 after Lawler's son told his parents about students at school who frequented a schoolhouse food pantry because they had nothing at home to eat.
Lawler wondered how, in an agriculturally rich community, children could be hungry.
The Lawlers knew that, as farmers, they could make a difference in their Hancock County community and beyond.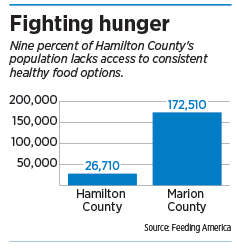 They expanded the farm and began donating a third of their produce to area food pantries and shelters. Another third is sold at retail prices to customers who visit the farms and their mobile counterparts; the remaining third is sold wholesale.
That first year, the Lawlers donated 420,000 pounds of food to people in need. Last year, the amount jumped to 560,000 pounds.
This year, with the help of Fishers Agripark, Jonathan Lawler hopes to nearly double last year's haul by giving 1 million pounds of food to pantries and banks across central Indiana.
Brandywine Creek has agreed to operate Fishers Agripark but won't pay the city rent to develop the land, Fadness said. Instead, he's asked Lawler to operate educational programs that will be open to park visitors and to donate food to Hamilton County pantries.
Agriculture education
Fadness said many families in Fishers are a generation or more removed from farming, and he hopes the agripark serves as an opportunity for them to learn about where the food they eat comes from.
Some children in Fishers have never been on a farm, and he doesn't want the community to lose all connection to agriculture, he said.
"It can be cathartic to work with your hands in the soil," he said. "There's something very fundamental about that that I think people will enjoy."
Farmland in Hamilton County is vanishing as more acres are developed into subdivisions, office space and retail, data shows.
The number of acres dedicated to cropland dropped nearly 30 percent from 1982 to 2012, the latest year data is available, according to the U.S. Department of Agriculture, which releases a Census of Agriculture every five years.
And the number of farms is falling, too, the data shows. In 1982, 843 farms reported operations in Hamilton County. In 2012, that number was 461.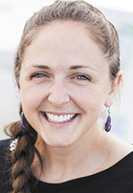 Toner
New census numbers are expected to be released this year, and if the trend continues, they will show even less cropland than five years ago.
Emily Toner, an urban agriculture educator for Purdue Extension-Marion County, has heard about the plans for the Fishers park but isn't involved with its development. She said despite data that shows the continued loss of farmland, the number of small farms—including urban farms—is actually growing in Indiana.
Urban agriculture isn't a new trend, Toner said. As early as the 1890s, community and school gardens started popping up across the country, she said.
People have long been interested in growing produce near where they live, including cities. Tending to a farm, even a small one, provides economic, health and educational benefits, she said.
"Eating and consuming food is something we all do for our entire lives," she said. "The better informed we can be about how food grows and where it comes from, the better off we'll be as a consumer and eater over our entire lives."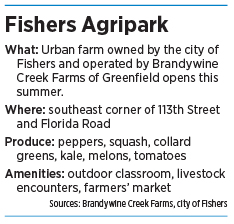 Programming at Fishers Agripark is still under development, but Lawler said it will include a camp for children as well as gardening and beekeeping classes.
Many students don't even recognize produce in its full form, Toner said—they've only seen it at the grocery after it's been processed for sale.
"Urban farms can be a site where all of that education can happen, and it can be a fun, empowering experience," she said.
Feeding families
Brandywine Creek Farms formed with a mission: Eliminate food insecurity.
Families that are food-insecure have limited access to enough quality food to lead a healthy lifestyle, according to Feeding America, a network of food banks that works to lift families out of poverty.
In the United States, 41 million people are hungry, according to Feeding America.
About 26,700 people—or 9 percent of the population—face food insecurity in Hamilton County, according to 2015 Feeding America data.
In nearby Marion County, roughly 172,500 people—or 18.6 percent of the population—lack consistent access to healthy food.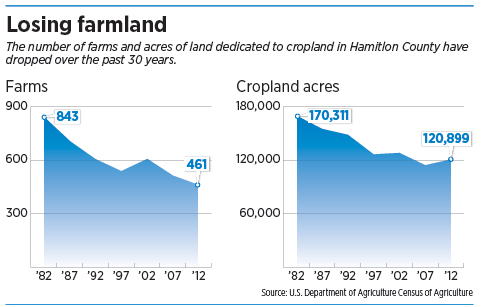 Fadness and Lawler hope produce grown at Fishers Agripark aids those families.
Food will be donated to the Good Samaritan Network in Hamilton County and distributed among its partner food pantries, food banks and churches. The network's organizations serve a total of 26,000 Hamilton County families, with programs that include housing, food and financial assistance.
Good Samaritan Network Executive Director Nancy Chance said many people think Hamilton County residents don't struggle with hunger or live in poverty.
But the county has many families she describes as the working poor, with moms and dads who work three to four jobs and still struggle to make ends meet.
Sometimes, they must choose between paying rent and utilities or grocery shopping.
And they typically can't afford fresh produce, Chance said.
The agripark donations are "going to change a lot with our fight against hunger in Hamilton County," she said. "This is a beautiful opportunity."
Some of the produce grown in Fishers will also benefit food pantries in Indianapolis, Lawler said.
He hopes families in Fishers will visit the agripark, participate in the programming, and purchase produce that will be for sale.
"The wonderful thing about Brandywine Creek is, we're very giving. But we need people to support the profit side," he said. "When [visitors] purchase stuff from us, that allows us to do the good stuff we're doing."•
Please enable JavaScript to view this content.