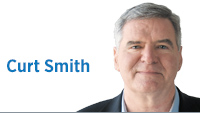 Because of the horror it addresses, the pro-life movement is perhaps the most successful political force over the past 50 years. Its coalition of faith voters and social conservatives is strong, stable and delivers ongoing successes not seen since the labor movement took hold in the early 1900s.

But those gains, at least here in Indiana, are under pressure, imperiled by both success and growing frustration. The pro-life movement must take some risks to remain relevant as we await a more courageous court prepared to right this historic wrong.

The gains are indeed heartening: Abortions in Indiana down two-thirds since the peak in 1980 (19,630 in 1980, down to 6,768 in 2016); abortion centers are closing; wide majorities of voters oppose abortion; we have won many legislative successes followed by significant legal victories.

This work makes Indiana the 14th "most pro-life state," per Americans United For Life. But that's down from 7th in 2016. Indiana is not declining so much as other states are advancing bolder, more proactive responses to the scourge of abortion on the American soul and psyche.

Those efforts, responding to failures like the U.S. Congress maintaining a $500 million annual subsidy for Planned Parenthood, include a splinter group in Indiana pushing legislation to make a policy point that would reverse these gains. Hoosiers for Life argues Indiana should outlaw all abortions, declaring under the 10th Amendment to the U.S. Constitution that federal abortion rulings do not bind us.

This is rash, of course, but we understand passion regarding abortion. Still, the U.S. Supreme Court in the famous Marbury v. Madison ruling determined it alone declares which laws are valid or invalid. The executive branch, in responding to a historic mistake by the Supreme Court, waged the Civil War, asserting federal law must protect U.S. Constitutional rights if abridged by states. The Congress agreed, sending the states the 14th Amendment, which the Indiana General Assembly ratified in 1868. It has been settled jurisprudence for 150 years that federal law—from the bench or the well of Congress—trumps state law.

Advocates for an immediate abortion ban also fail to recognize Indiana law declares abortion illegal.

But the larger pro-life coalition must respond to these frustrations as we redouble efforts to make abortion unthinkable. This happened before, for example, when the Indiana Family Institute helped broker the merger of Indiana Citizens For Life (the Protestant pro-life group) and Indiana Right To Life (the Catholic arm and succeeding organization). The new group's board met in Indiana Family Institute's offices and some of its key leaders served on that volunteer board.

We need a similar coming together now so the movement neither weakens nor discredits its accomplishments with ill-advised attacks on allies and friends while advocating well-intentioned but harmful public policies.

A core group of life leaders will attempt this rapprochement as we head into a new legislative cycle in 2019 following the November elections.

We will seek to follow the biblical admonition to speak the truth in love as we labor to save the babies being aborted at the rate of nearly 7,000 per year in Indiana.

This we will do while praying for a change of heart or a change of personnel on the U.S. Supreme Court, where we are but one vote away from reversing Roe v. Wade and returning this issue to the states. Many observers believe Supreme Court Justice Anthony Kennedy will announce his retirement next month, and that would call for thoughtful pro-life lawmaking to deliver state laws to a refreshed federal judiciary reflecting the excellent appointments of President Trump.•


Click here for more Forefront columns.
__________

Smith is president of the Indiana Family Institute and author of "Deicide: Why Eliminating The Deity is Destroying America." Send comments toibjedit@ibj.com.