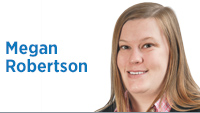 As I write this column, I do not know the outcome of the May 2018 primary election—even though you know as of this reading. Even without that information, though, there are a few key lessons to be learned from this primary election cycle.
Worst campaign mail piece: There was heavy competition for this one. This year was without a doubt once of the nastiest campaign cycles I have seen in a while. Still, I do not think it gets worse than the direct-mail piece attacking state Rep. Jim Baird in the 4th Congressional District Republican primary. The mailer said Baird's support for the 2016 gas tax increase cost Hoosiers an arm and a leg. That's pretty typical for a campaign mailer, except for the fact that Jim Baird received a Purple Heart and Bronze Star for his service in the Vietnam War, where he lost his left arm. Even the political hacks were left wincing after hearing about that mail piece. My guess is that the folks who wrote the piece had no idea about Baird's service and the tremendous sacrifice he made for our country. They clearly should have done some research.
Least favorite campaign to watch: For me, it was the Republican U.S. Senate primary. This one was truly a race to the bottom. Between Steve Braun's swamp brothers ad and Todd Rokita literally punching pictures of his opponents' faces in his ads, this was the worst campaign to watch play out. We all lost as we watched this thing happen in real time.
Winner of the election cycle: I don't have to know which candidates won to know that the overwhelming winner this election cycle was negative campaigning. I run campaigns. I go negative when I have to, and I do it because it works. Any time I hear voters complain about negative ads, I roll my eyes. I do not sit around writing negative ads because I like them. We write negative ads because voters listen to them. That said, this year seemed to be particularly aggressive and mean-spirited. It is one thing to attack someone's record in office, but you can do it in a way that has at least a little dignity. That did not seem to be a priority this year.
Favorite campaign to watch: This one goes to a grassroots effort that is not even on the ballot. If you do not travel downtown often, you probably are not even aware of it. But if you do, I am certain you have seen the Rethink 65/70 signs all over the place. The group is asking the Indiana Department of Transportation to change its plan to rebuild the downtown highway system. The current plan does not take the opportunity to build the system in a way that makes sense for a thriving downtown that happens to be the economic development engine for the state. The signs are everywhere.
The Rethink group had a door-to-door campaign and has built an impressive coalition. It has done a great job, and I'll confess it made me a little bit jealous that I was not part of it.•
 
Click here for more Forefront columns.
__________
Robertson is the executive director of Enterprise Republicans and runs her own consulting firm, Frontrunner Strategies. Send comments to [email protected]
Please enable JavaScript to view this content.