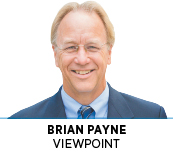 The Rethink 65/70 Coalition strongly believes that investment in the I-65/I-70 north split and downtown interstate expansion will reshape the economy and quality-of-life in Indianapolis for the next 50 years—either positively or negatively. Let's work together to find a positive rather than negative outcome.
INDOT recently unveiled a system level analysis of seven alternative concepts for reconstruction of the downtown I-65/I-70 inner loop that evaluated traffic patterns, cost of construction and timing. However, INDOT's process does not include evaluation of larger economic or quality-of-life impacts of reconstructing the interstates through downtown, which happens to be the state's largest economic engine.
Current INDOT plans for Interstate 65/70 inner loop "mobility and expansion improvements" will not fully resolve congestion or address environmental, social justice, economic development and quality of life issues created by that system more than 40 years ago.
INDOT Commissioner Joe McGuinness's May 4 IBJ Viewpoint indicated INDOT will move forward with a north split rebuild, which entails completely tearing down and rebuilding an expanded version of the north split. It will add lanes to the existing right-of-way, replacing existing landscaped banks with imposing vertical walls. The north split rebuild is the template for future expansion east, west and south—creating a walled city for future generations.
We owe future generations a better approach to the growth and mobility needs of the region and the city. Our coalition proposes real change: from a dysfunctional system that will increasingly wall in the city center and wall out its nearby neighborhoods, to a transformative system that recreates urban connectivity, development potential and revenue, and the open space needs of a growing and competitive city of the 21st century.
Our growing coalition is defining a new vision for this critical infrastructure that joins a national movement that is repurposing aging urban interstates, just like ours, in ways that revitalize cities while still accommodating commuters and growing logistics traffic.
Our vision recalls the spirit of Col. Eli Lilly and other civic leaders in the early 1900s to rethink the city's form, structure and condition, which was then limiting growth and prosperity, resulting in the Historic Park and Boulevard System. It recalls the vision that embraced and continues to restore the White River, which forms the central geography of the region. It also recalls the highly successful vision of the Indianapolis Cultural Trail: a Legacy of Gene and Marilyn Glick, which has spurred an unimaginable repopulating of the downtown with new generations of residents who have embraced the concept of a walkable, bikeable and connected city.
Our vision is simple. Prioritize people, while accommodating cars and other transportation modes in a balanced way. INDOT's current direction has that backwards. Economic development in dense urban areas in the 21st century is based on people. Human capital. Not interstate expansion that induces traffic and grows congestion.
The coalition seeks a comprehensive, community-wide, independent plan that evaluates the impact of traffic, as well as larger quality-of-life effects such as economic development, urban planning, neighborhood revitalization, walkability, bicycle friendliness, green space and beauty. There are ways to do that, and there are creative ways to fund it. Pausing this project for 16 weeks to develop an alternative plan will not jeopardize federal funding. Available maintenance strategies can address immediate safety concerns.
We need to seize this opportunity and are ready to lead the effort in a transparent process. The coalition urges residents, businesses and community leaders to contact the Governor's Office, state legislators and the Mayor's Office to support an independent, comprehensive plan for moving highway traffic into and through our capital city in a way that creates opportunities to equitably grow our economy and quality of life over the next 50 years. Why would a state, region and city of responsive leaders do otherwise?•
__________
Payne is president and CEO of the Central Indiana Community Foundation, which is a member of the Rethink 65/70 coalition.
Please enable JavaScript to view this content.