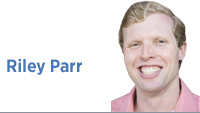 A couple of months ago, I had a chat with someone older and much more accomplished than I am. He commented that, "There just don't seem to be any conservative intellectuals anymore, and that's really concerning."
He cited Milton Friedman, Russell Kirk and William F. Buckley Jr. as the three most important modern-day conservative intellectuals. Critically, he observed, all three were able to take complex and abstract ideas and communicate them in a way that made sense and applied to people from all walks of life.
I suppose there are still a few conservative intellectuals left: George Will and Thomas Sowell come to mind. But both of those are, shall we say, closer to retirement than to the start of their careers. Beyond them, there are few that most people would objectively say can own the title—and perhaps none who will join the likes of the three mentioned above. Certainly, none that seem to be on the rise.
That's concerning on many levels. Not merely because it stunts the growth of conservatism (I have no idea if my friends on the left have the same concern about the dearth of liberal intellectuals, or if there even is one), but because no one is there to carry the torch of one of the two main political philosophies in this country.
If nobody takes over the difficult and sometimes thankless task of making the case for how conservatism's core principles apply to new situations, how can the philosophy continue to be a force that fights for individual liberty and opportunity regardless of one's starting place in life? How does anything that is not periodically refreshed endure?
Freidman, Kirk and Buckley helped shape the modern-day Republican Party and conservative movement (I think we can still refer to them in the same breath). Without them, there might have been no Reagan, or at least no Reagan coalition. They were able to bring economic libertarianism, cultural conservatives and foreign-policy hawks all under the same umbrella. They laid the foundation for the Right's legitimacy, for it to be taken seriously.
I've written before about the detrimental effects that a lack of ideological parity can have in higher education. Maybe that partially explains why there are no conservative intellectuals—because there are few conservatives in academia.
But the issue is deeper than just whether there should be more conservative professors (which raises the question, "Are conservatives just not interested in becoming professors anymore?"). Take that small example and apply it to society as a whole.
There's also a question as to whether we want or trust intellectuals. Recently, both parties have seen a huge rise in the distrust of all significant institutions, and that has seeped over into a distrust of professionals and intellectuals.
That has implications far beyond whether the conservative movement can continue to offer relevant and timely prescriptions for an increasingly complex world. But populism and intellectualism need not be mutually exclusive. At first blush, no doubt, that seems an absurd statement. But that's precisely what conservatism's greatest leaders have been able to do—combine conservatism's essential elements and communicate them in a way that appeals to large segments of the American populace.
America, we know, is changing. Our demographics are shifting; our beliefs are re-forming; and evidence suggests that my generation has a more favorable opinion of socialism than capitalism. This is precisely the time for a new crop of conservative intellectuals to emerge and recalibrate how conservatism will respond to an ever-fluctuating society.•
Click here for more Forefront columns.
__________
Parr is a student at the Indiana University Robert H. McKinney School of Law in Indianapolis and is treasurer of the Indiana Young Republicans. Send comments to ibjedit@ibj.com.
Please enable JavaScript to view this content.