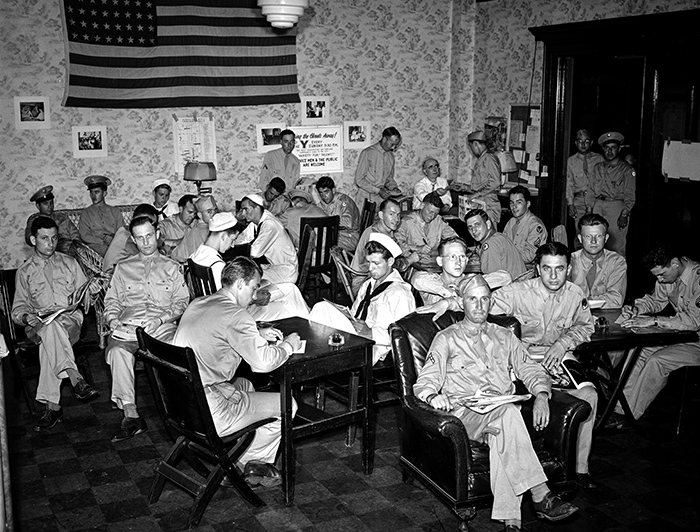 During World War II and in the years after, the YMCA served as a gathering place and refuge for returning soldiers. In this photo taken on June 27, 1943, servicemen relax in a YMCA reading room. The photographer did not identify the location, but at the time, the Indianapolis YMCA was at 301 N. Illinois St. and hosted a number of events for members of the military. Today, the YMCA of Greater Indianapolis has 12 locations in central Indiana.
Source: Indiana Historical Society
This photo is courtesy of the Indiana Historical Society and is part of the Larry Foster Collection. More images are available at images.indianahistory.org.
Please enable JavaScript to view this content.