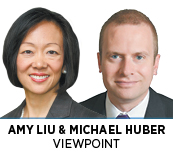 There's ample reason for economic optimism in metropolitan Indianapolis. Local entrepreneurs have cultivated a homegrown tech scene that attracted interest—and investment—from global firms like Salesforce and Infosys, and landed a place on Amazon's HQ2 short list. Life-saving medicines and high-performance engines top the list of high-value exports developed and manufactured in the region's labs and factories, connecting Indy to the global economy.
And the Indianapolis Motor Speedway annually showcases a world-class motorsports cluster and multibillion-dollar sports and hospitality sectors that thrive alongside this solid advanced industry base.
But Indy's evolution from its Rust Belt past to a diverse, modern economy is far from complete. A recent Brookings analysis of 70 older industrial cities deemed Marion County as "stabilizing," but not yet "strong."
While advanced industries have buoyed the region's economy, the high-tech gains of the last decade haven't fully rebuilt the city's middle class after the loss of two-thirds of the local industrial base since 1970.
Today's typical middle-class household in Marion County earns 20 percent less than in 2000. Indianapolis lags in the number of diverse residents attaining bachelor's degrees relative to whites. The metropolitan area also suffers sluggish wage growth and growing poverty relative to most metro peers.
To remain competitive in the modern economy and ensure that more residents benefit, the region needs to heed these conflicting signals. Indianapolis can't rest on its laurels or assume continued growth. As the Indy Chamber and Brookings explored last year through Brookings' Inclusive Economic Development Lab, the future depends on strategic, deliberate action in increasing the skills and entrepreneurial energies of more people across a wider swath of the urban core.
This challenge is not unique to Indianapolis. Across the country, leaders are contending with uneven growth. Only 11 of the nation's 100 largest metropolitan areas registered progress across core measures of inclusive economic growth and prosperity in 2016, according to Brookings' Metro Monitor. From 2011 to 2016, the median wage gap between whites and people of color widened more than 16 percent.
These challenges will only increase in urgency. Digitalization is remaking industries and labor markets, increasing the demand for workers with basic and advanced computer skills.
Demographic change means groups historically disconnected from prosperity will make up a growing share of the labor force. Communities like Indianapolis cannot afford to watch idly as more of their human capital drifts further into isolation from the job market and productive economy.
These accelerating trends put new responsibility on local and regional leaders across the public, private and civic sectors. Cities need to prioritize long-term investments in inclusive economic growth—in people and education; neighborhood redevelopment and infrastructure; in research institutions and innovation centers—to ensure they remain competitive in the modern economy. They also need to forge broader collaborations, as Indianapolis has done in expanding transit to meet the needs of all residents.
For the private sector, this means acknowledging the link between broader economic access and business success. Employer-driven training programs; early learning initiatives that lay the foundation for upward mobility; and policies to help ex-offenders re-enter the job market join expanded transit on a growing list of strategies for growth and inclusion. Indy's business community has embraced inclusive goals but must act boldly and advocate aggressively for this agenda.
The good news is that Indianapolis has a strong legacy of galvanizing the community to address big challenges and opportunities. Now it needs to take the same collaborative spirit and resolve that has helped Indianapolis build world-class strengths in life sciences, tech and sports, and apply it to making investments in other assets that matter—the people, neighborhoods and other enterprises that also drive and enable growth. "Business as usual" isn't good enough for business—or the region.•
__________
Liu is vice president and director of the Brookings Metropolitan Policy Program. Huber is president and CEO of Indy Chamber.
Please enable JavaScript to view this content.